A bigger rise in top grades for private schools this year reflects poorer pupils missing out on more education, rather than a consequence of the switch to teacher grades, schools minister Nick Gibb has said.
Appearing before the education select committee this morning, government officials also revealed grading plans for next year's exams will be published next month.
Meanwhile, they reassured schools any mooted changes to the A-level exam grading system would not be introduced this year.
Gibb was quizzed alongside permanent secretary Susan Acland-Hood, Ofqual interim chair Ian Bauckham and interim chief regulator Simon Lebus at the education select committee this morning.
Here's what you need to know…
1. 'TAGs reflect pre-covid grading'
Officials were repeatedly asked about the growing gap in private and state sector top grades.
Gibb said the independent sector said: "I don't think there's anything in the TAG system that has done anything other than reflect the system before that we had when we had ordinary exams."
He added the bigger rise in top grades for private school pupils is a "consequence of the pandemic, rather than the awarding system, [which has] of course hit children from more disadvantaged backgrounds harder than it has for children from more affluent backgrounds".
But Bauckham contested this view, saying national standardised tests are the only way to know for certain the underlying changes in attainment trends for disadvantaged pupils.
It was "impossible" to say at the moment that the "changes that we've seen are simply due to the pandemic or simply due to the approach we've taken in grading", Bauckham added.
He added the National Reference Test results – which are being published later this year, in the autumn – will be able to "give us some objective reference points on actual underlying standards". But a "reduced number" of schools took part this year, he added.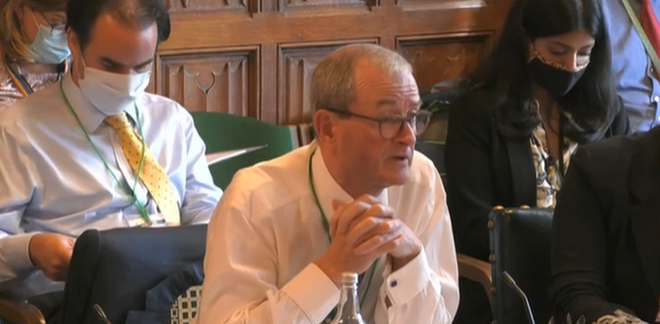 2. Decision on 2022 exams grading in October…
Bauckham said Ofqual had to make sure they are fair to all students taking exams next year. But the regulator is also "acutely cognisant of the risks associated with baking in the grade inflation".
He added there was "no strong consensus on grading" standards from employment organisations they met on Monday.
"There was one view that spoke of the advantages of getting back to 2019 grading standards sooner rather than later, there were other views that said depending on the way that the pandemic pans out it might be a staged return to 2019 standards will be a better approach."
A decision on grading will be published in October.
3. …but no change on grading system for 2022
There have been reports the government is considering overhauling A-levels to use a numerical grading, as has been introduced for GCSEs.
Bauckham confirmed there are "no plans for a change in grading scale" for 2022 "because there simply wouldn't be a long enough lead in time".
"Any change in grading scale is a long term project and would require significant lead in time to secure that confident knowledge," he added.
4. Plan B consultation to be launched
The government has been widely criticised for not having an "off-the-shelf" plan B in place when exams were cancelled in January.
But to stop a repeat of this, DfE and Ofqual will publish a consultation on the contingency plans for next year "very shortly". Bauckham said work on the plan is "advanced".
5. Appeal figures similar to 2020
There were fears that schools would be flooded with appeals this summer.
But Lebus said the volume of appeals is in line with last year. "It's in thousands, but not tens of thousands. I can't remember the precise figure, but it's very much in line with last year – which I think was about five thousand."
Last year the number of appeals at GCSE and A-level grades soared.
6. Government 'concerned' at ethnic gap
An Ofqual report published on A-level results day revealed longstanding attainment gaps for both black and poorer pupils have widened.
Gibb said they were "concerned" about the gap between some ethnic groups in achieving the top grades, adding they are "looking at what the reasons are for that".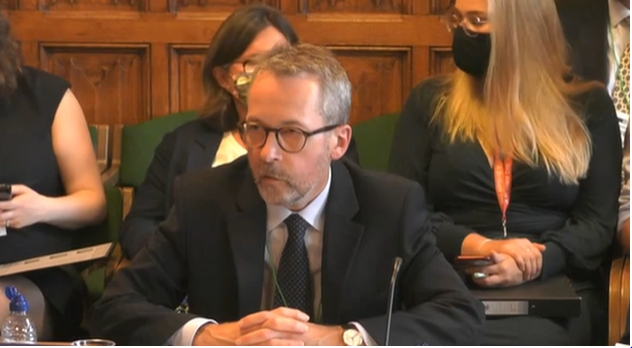 But he claimed it was "important not to draw wider education policy implications from disparities such as those that appear in 2021, possibly because of the approach we've taken towards awarding grades in 2021.
"Speaking more generally I'm always concerns about disparities between different groups of pupils in our society," he said.