Prime minister Boris Johnson told officials not to make contingency plans for schools last year in the event of another lockdown, according to an explosive new report.
The Institute for Government said in a new analysis of the government's handling of education during Covid that the failure to prepare such plans over summer and autumn 2020 marked its "biggest single failure".
The report concludes government's highly-centralised approach, tensions between the Department for Education and Number 10, a refusal to work with local authorities and "dreadful" communications resulted in "U-turn after U-turn, with pupils, parents and teachers left bewildered and floundering time and again".
'Clear steer' against contingency planning from PM
Anonymous insiders interviewed by researchers at the independent think tank reveal what happened behind closed doors at the top of government since March 2020.
The report claims that both DfE officials and Downing Street sources confirmed not just a "failure but the refusal to make contingency plans".
A Number 10 source said that "the clear steer" that officials received from prime minister Boris Johnson was not to make contingency plans", according to the IfG.
Having a contingency plan if things go wrong is seen by some ministers as a negative thought. If you plan for the worst, you are probably going to get it
The view was that "if you prepare for these things not happening then the outcome is that they are far more likely not to happen… people will look for the easy way out and take it".
The insider said Johnson's "default is to bluff. To talk up things to such an extent that they will happen through the force of his own personality. Which is a very powerful tool. But the virus doesn't listen to those messages".
One Department for Education official claimed that there was "an anxiety that if you do contingency planning, it leaks".
"So you end up with the inevitable story in Schools Week saying that the government is planning for another lockdown, with all the ripple effects of that."
The official added: "And contingency planning takes resource. So if you are doing that, you are not doing other things that ministers might want to happen. It would mean that other treasured projects could have to be sacrificed."
The government was heavily criticised for not having an "off-the-shelf Plan B" if exams had to be cancelled again this year. Instead, a consultation outcome was not published until the end of February.
Williamson missing from 'crucial decisions'
Another civil servant said that ministers "were very keen to demonstrate that they were in charge, they had got a clear plan, this is what it is".
"That is a theme that we can all see whether we were civil servants or not. And that does go to the notion that having a contingency plan if things go wrong is seen by some ministers as a negative thought. If you plan for the worst, you are probably going to get it.
"And we were working for a set of politicians who wanted to be clear that they were in charge, and that they knew what they were doing."
But the report stated "crucial decisions" were actually taken by Number 10, as education secretary Gavin Williamson "appears not to have been directly involved in any of the key meetings ahead of the original decision to close schools".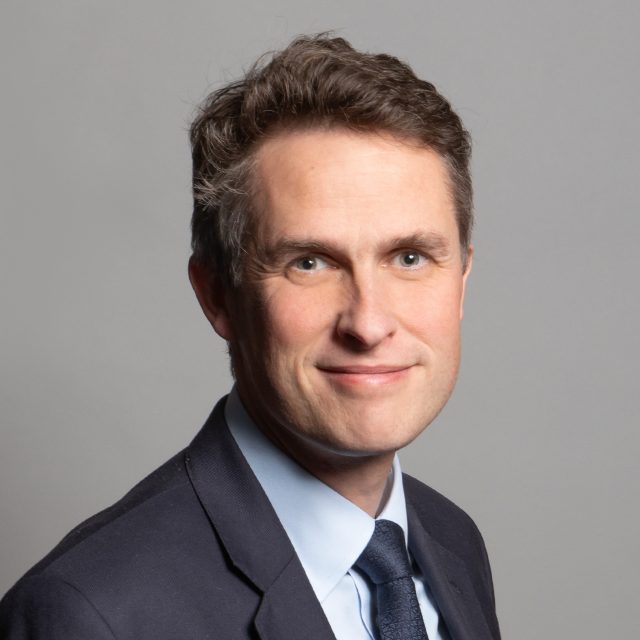 Paul Whiteman, general secretary at school leaders' union NAHT, said: "I have never understood the failure to make contingencies for exams in the face of the obvious risk and whole profession calling for them. This report exposes the sadness of the profession over the failures; it is certainly not an 'I told you so moment for us'."
The IfG said that the the DfE published its schools contingency framework only at the "very end of November" . But there was to be "no local discretion".
A DfE spokesperson said that "contrary to the claims in this report, contingency plans for restrictions on schools opening in 2021/22 academic year were first published in August 2020 and contingency plans for qualifications in 2021 were first discussed with Ofqual in October 2020″.
Stopping grade inflation 'totemic'
Meanwhile a DfE insider claimed to the IfG that "ministers absolutely hate local government" because "far too much of it is Labour".
The bombshell report also reveals how the prevention or restricting of grade inflation last summer was "totemic" for the government. But before results days ministers were "fully aware there would be a row" over how results had been decided, the report says.
The DfE insider says: "It did not need clever civil servants to point out to the secretary of state that when faced, on the results day, with young people disappointed that they had not got what they thought they would get – what their teachers thought on the one hand and what the algorithm had produced – he was not going to win that argument on the news.
"He had worked it out for himself. He did not think, none of us thought, that it was impossible to sustain the position, despite the onslaught of attack there would be.
"We thought we were in extraordinary times. But with hindsight that was a poor decision. Up to the top of government, politicians understood the hit they would be taking. Though not, obviously, as bad as it was."
A Number 10 insider said that there were "assurances from DfE that it was fine and that it was the right approach".
They added: "There would be a row, but it was rideable. That's what No.10 was being told."
But the DfE said all decisions on assessments in 2020 were based on delivering the fairest outcome for students. Potential alternatives, including socially distanced exams and leavers' certificates, were discounted as unable to command public confidence.