The number of appeals against GCSE and A-level exam grades soared this year as a result of the exams fiasco and a change to the appeals process, while the proportion upheld also increased, new data shows.
However, exams regulator Ofqual has cautioned against "direct comparisons" with previous years, which it said were "not valid" due to the "exceptional nature" of the appeals process this year.
At GCSE, there were almost 2,215 appeals this year, up from 745 in 2019. Of the appeals received this year, 83 per cent were upheld, up from 57 per cent the previous year.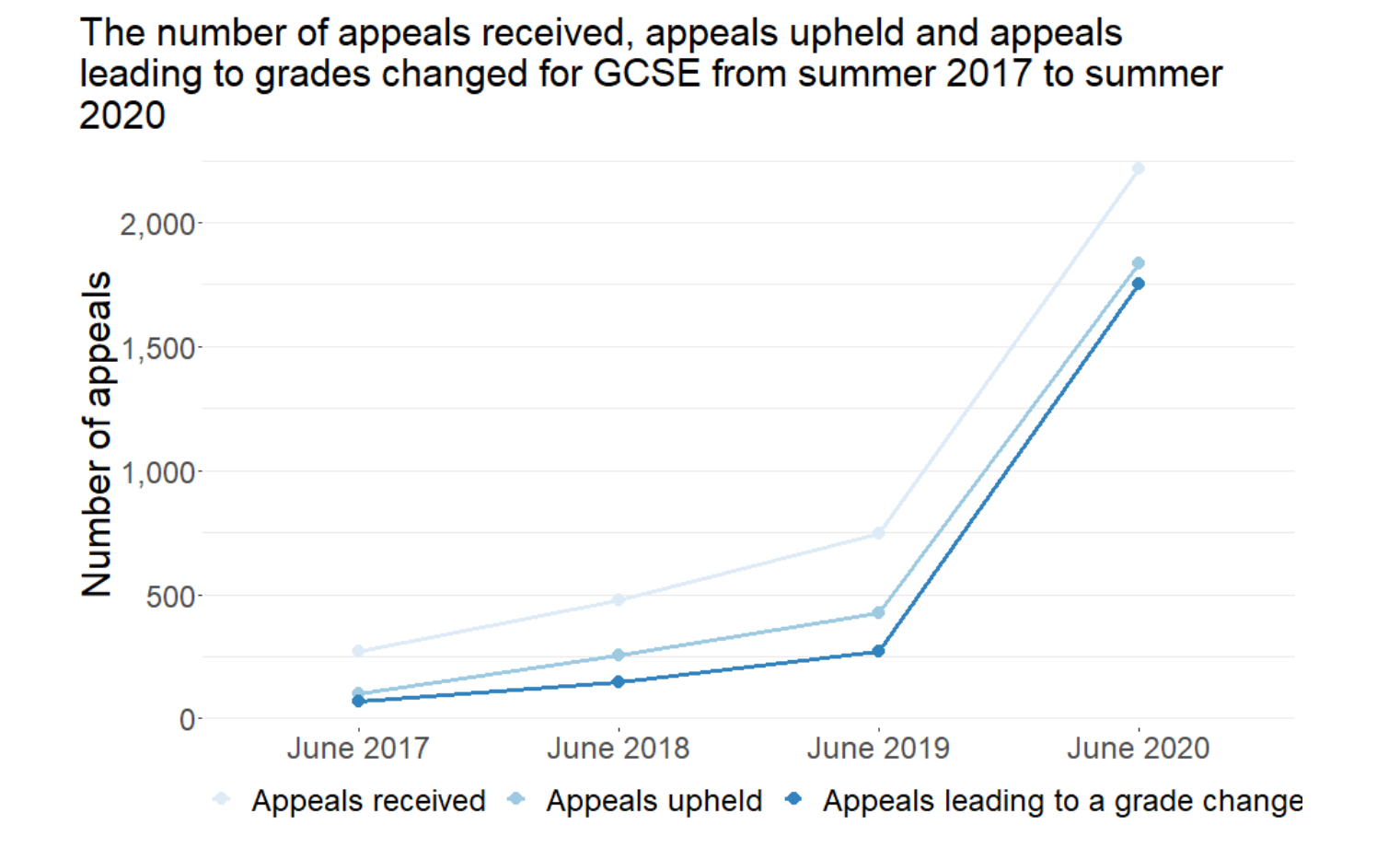 The number of appeals at A-level also rose from 480 to 1,355. The proportion upheld also increased from 52 to 77 per cent.
Individual appeals can represent multiple qualifications. Overall, 27,825 GCSE grades were challenged, and of those, 3,230 were changed. At A-level, 3,610 grades were challenged, of which 1,420 were changed.
Ofqual said the changes between 2019 and 2020 "reflect the difference in the appeals process in summer 2020".
Following the move away from exams this year, Ofqual introduced different grounds for appeal. For example, schools were able to appeal on behalf of pupils if they realised they had given an exam board incorrect data, or if they felt there were "procedural inconsistencies".
At GCSE, centre error was by far the most common ground for appeal, making up 2,060 of the 2,215 received. The same was the case at A-level, with 1,235 appeals on this ground out of 1,355 in total.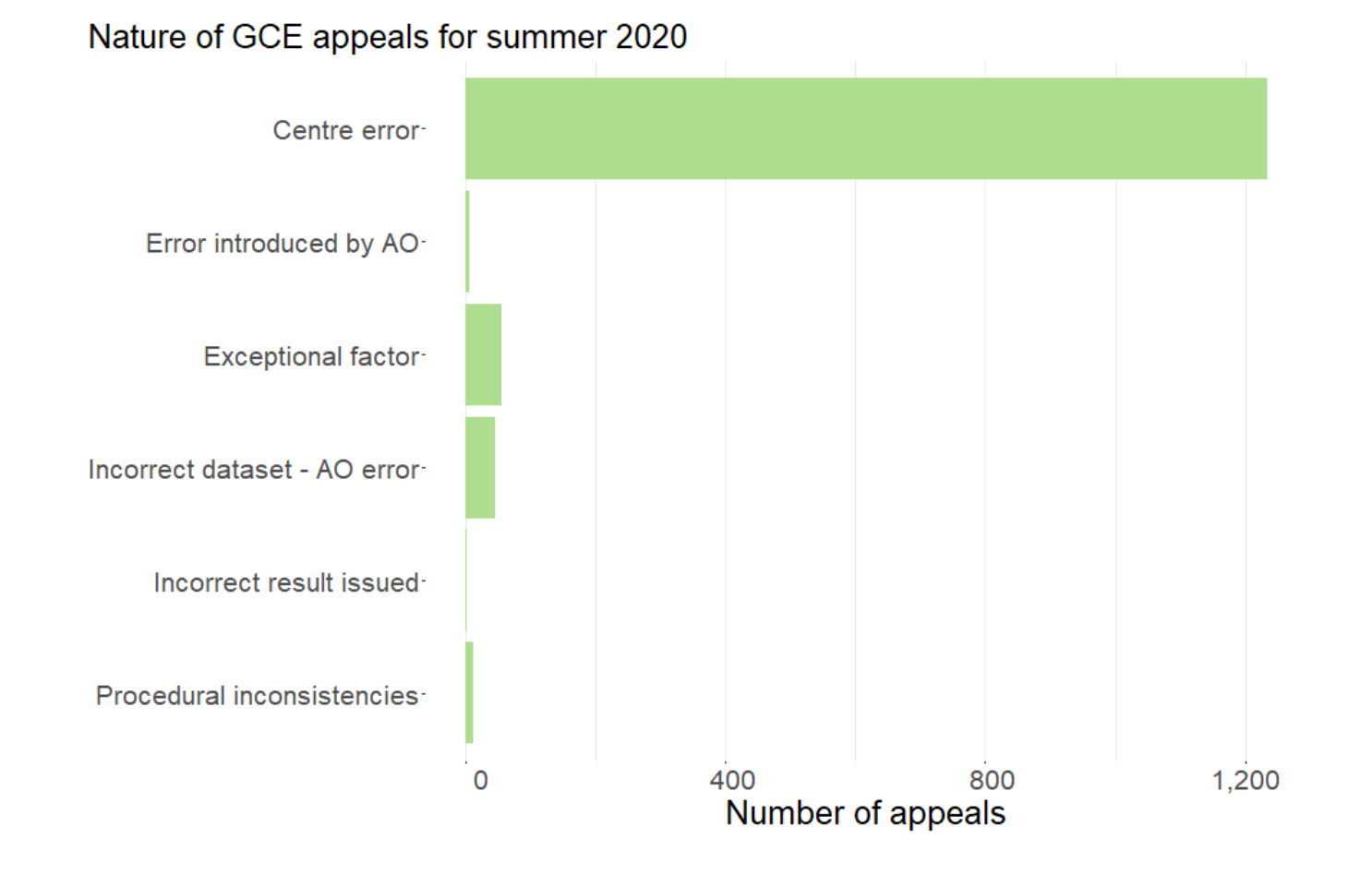 This year, the appeals process consisted of two stages. First, an initial review, which involved exam board staff checking data, procedure and process depending on the nature of an appeal.
Secondly, if schools weren't satisfied with the initial review, an independent review was carried out by an "independent decision maker".
Today's data shows that just 2 per cent of initial reviews led to independent reviews at GCSE, while 4 per cent were escalated at A-level.
The grade most likely to be challenged at GCSE was a 3, which is one grade short of the "good pass" grade of 4. In combined science, where two grades are issued, the most common combination challenged was 4-4, followed closely by 5-5.
At A-level, the most common grade challenged was a B.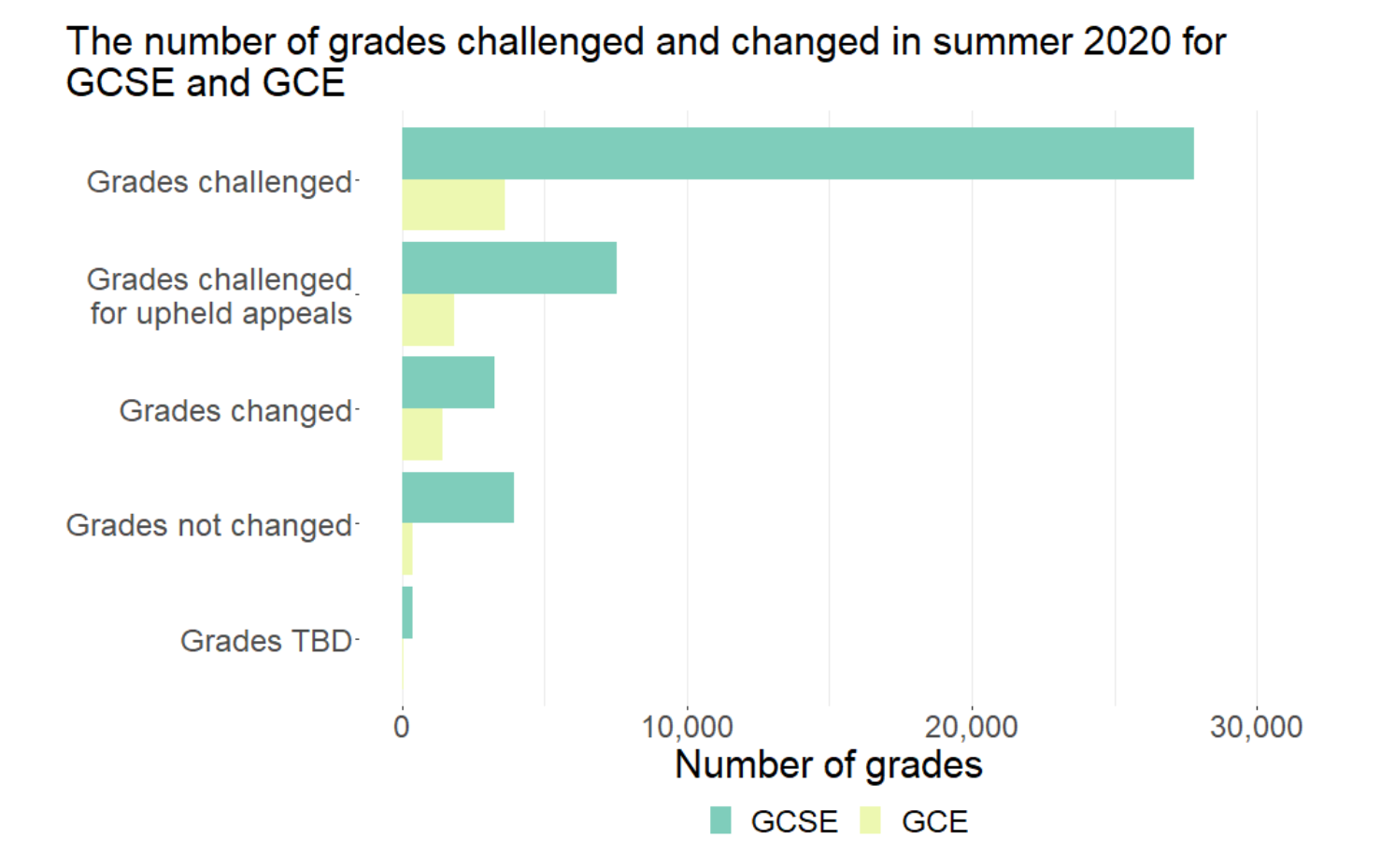 Of the 7,540 GCSE grades for which appeals were upheld, 55 per cent did not change, while 32 per cent changed by one grade and 8 per cent by two grades. Three per cent changed by three grades, while just 1 per cent changed by four.
Of the 1,840 A-level grades for which appeals were upheld, only 21 per cent resulted in no grade change, while 67 per cent resulted in a change of one grade and 10 per cent resulted in a two-grade change.