The government must take "urgent action" to invest in ventilation measures in schools ahead of the autumn term, unions have said.
Last week, it was revealed that the Department for Health and Social Care is funding a £1.75 million pilot project on the use of air purifiers in schools. However, the research only involves 30 primary schools in Bradford.
Today, eight unions have written to education secretary Gavin Williamson to say this project should have taken place more than a year ago and "is just delaying protections which could be put in place now".
They call for "urgent action by the DfE to invest in ventilation measures in our schools, including but not limited to the provision of CO2 monitors to monitor air quality and other measures, including where appropriate HEPA (high-efficiency particulate air) filters, which can help slow the spread of such diseases".
The signatories include school leaders' unions ASCL and NAHT, the National Education Union, Unison, Unite and GMB.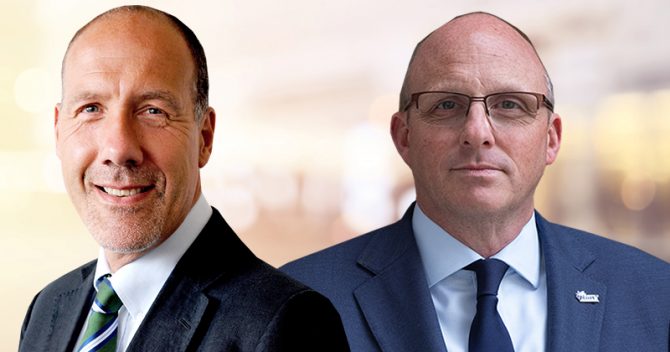 Liberal Democrat education spokesperson Daisy Cooper MP also backed the letter.
Trial 'too little too late'
According to reports, the pilot project announced last week will see 10 schools given HEPA filters, 10 given ultraviolet purifiers and the other 10 will be a control group with no devices.
The Centre for Applied Education Research is behind the trial and will collaborate with the universities of Leeds, Bradford and York, Bradford Council and the Department for Education.
The pilot is due to start in September, and the first results should be available before the end of the year. If it is successful, the technology could be rolled out across the country next year.
But Paul Whiteman, NAHT's general secretary, said the trial was "too little too late".
"The government should have taken action on this much sooner – they have had well over a year to ascertain the situation in schools and make improvements.
"Given that it has removed the majority of the measures that were in place to reduce Covid transmission in schools, the least it can do is to take seriously the ones that remain, or we will continue to see major disruption to children's education."
Kevin Courtney, NEU joint general secretary, said it was "shocking" the government had only taken steps now.
"Eighteen months into the pandemic, and given the accumulated knowledge about ventilation, kicking the issue into the long grass in this way is simply not good enough."
Open windows 'not sustainable'
Last autumn, staff and pupils were told to layer up as schools struggled to keep classrooms both ventilated for covid safety and warm during plummeting temperatures. Heads told Schools Week last year that their heating costs could double.
Geoff Barton, ASCL general secretary, said government action on ventilation in schools "amounts to little more than recommending that windows are kept open, which is not sustainable in providing a comfortable learning environment in the depths of a British winter".
The DfE confirmed in a written parliamentary question in July that it had not provided "specific additional funding" for schools to improve classroom ventilation since January 2021.
Schools Minister Nick Gibb MP told BBC Breakfast: "Ventilation has been a key part of the guidance we've provided to schools about how to keep schools safe and to minimise the risk of transmission.
"We're looking at air purifiers, that's what the pilot in Bradford is about, we're also looking at CO2 monitors to see whether that's an effective way of helping schools to monitor the quality of the air in the schools."
DfE has been approached for comment.