Council bosses say pressure on their SEND budgets leaves them at risk of not being able to deliver core services – which would result in the government imposing emergency spending controls.
Dave Hill, executive director of children, families and learning at Surrey County Council, this week told the education select committee that councils have been inundated with requests for assessments of pupils, but have no money to spend on early intervention.
They have been forced to plug the funding gap by top-slicing from their school budget.
But headteachers are now fighting back – with one group refusing to accept its council's proposals to take more cash from its school budget.
Parents are also taking councils to court over planned cuts to SEND budgets. Meanwhile, the country's most vulnerable pupils are missing out and waiting longer for the extra support they are entitled to – with schools left to pick up the pieces.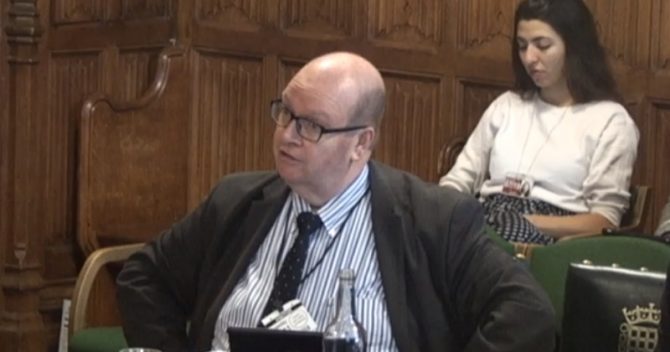 What's going wrong: the council view
Councils point to sweeping SEND reforms under the 2014 Children and Families Act.
The act replaced statements with Education, Health and Care Plans (EHCPs) and extended the right to provision from age 19 to 25. Families were to be at the heart of decision-making and education, health and social care would work together.
But local authorities say the funding didn't match up.
The Local Government Association warned this month of a £536 million funding gap in SEND budgets this year as a result of growing demand – more than double last year's shortfall.
It also warned that by 2020 councils would have lost 60 per cent of their funding compared with 2010.
At the same time, the number of pupils diagnosed with SEND has shot up. Sector experts point to slashed early intervention, such as Sure Start centres, greater parental awareness and the increasing number of babies surviving premature births.
Government statistics show that between January last year and this year, 32,000 more pupils were added to the SEN register, rising to 14.6 per cent of all pupils this year, from 14.4 per cent in 2017. There are now about 254,000 pupils with EHCPs and about 1 million not on a plan but requiring "SEN support".
But as Schools Week revealed last year, state-funded special schools are full, forcing councils to commission more expensive places for pupils in private special schools.
To ease this extra pressure on their high needs funding – which pays for special schools and mainstream top-up funding – councils are raiding schools' block funding.
On Monday local authorities across Yorkshire and the Humber revealed they had top-sliced £10 million this year. Overall last year, 80 local authorities transferred £118 million from the schools block to the high needs block.
Faced with their own funding pressures, however, schools are fighting back. Headteachers in South Gloucestershire have rejected their county council's plans to move £3 million this year.
We approve none of the options
The South Gloucestershire primary headteachers' executive and local National Association of Head Teachers' branch told councillors they "approve none of the options" for moving the money over. They want the council to raise the lack of funding "with the education secretary as a matter of urgency".
The situation is likely to deteriorate next year because the government has capped how much money can be moved into the high needs budget.
For 2018-19, councils will be able to move up to 0.5 per cent from the schools block if they have the approval of their local schools forum. The secretary of state must approve any amount larger than 0.5 per cent.
Recent figures show just 13 local authorities got approval to move more than 0.5 per cent.
What's going wrong: the school view
Mainstream schools face a variety of obligations towards their pupils with special needs.
Special educational needs coordinators (SENCOs) in mainstream schools must assess pupils for additional needs and, if necessary, assign them "SEN support" or recommend an ECHP assessment. Under the SEND code of practice, schools must support their SEND pupils.
However, heads say the government's guidance that mainstream schools meet the first £6,000 of additional costs for each child is unrealistic.
Schools are caught in a loop of no funding
Esther Brooks, head at Chestnut Park primary school in Croydon, south London, said she regularly had to spend more than £6,000 on her SEN support pupils and had to fundraise to avoid a deficit.
This included choosing to spend the money she earned from working one day a week for the national charity Whole School SEND on pupils.
Ofsted singled out the school's "effective support" for SEND pupils and graded the school "outstanding" across the board, which Brooks said was welcome recognition.
But Laxmi Patel, a SEND lawyer at the law firm Boyes Turner, said that many other schools might be discouraged from labelling a child "SEN support" because they could not find the £6,000.
This blocked the pupil from being eligible for an ECHP assessment, which could trigger more funding.
"Schools are caught in a loop of no funding," she said.
Last year Ofsted warned that pupils with SEN support did not achieve as well as those with a legally binding EHCP because they were more likely to have their needs overlooked and be excluded.
But even if a pupil did qualify for an EHCP assessment, they then faced the "huge issue" of too few educational psychologists, said Anne Heavey, the national director of Whole School SEND. The psychologists contribute to the assessments.
This summer Kent county council said its few remaining educational psychologists were so tied up with assessments they could not support pupils with learning difficulties.
"Educational psychologists are not doing the early intervention work that they used to be able to do," Heavey said.
Cash-strapped councils are also turning down many assessment requests. They are then drawn into costly appeals tribunals while schools wait for funding. Hill told the education select committee that Surrey has spent £500,000 on the tribunals process alone.
Even if an EHCP is returned, there is no guarantee the provision outlined in the plan will be carried out.
Antony Witheyman, head at Weedon Bec primary school in Northamptonshire, said one pupil's EHCP placed him in specialist provision, but the county council said no special school places were left.
The Conservative-controlled council declared itself effectively bankrupt earlier this year.
Witheyman said he was "horrified" the pupil couldn't access the right provision, and warned he was now spending £80,000 on just 10 pupils with special educational needs.
Ofsted's report also found SEND pupils fare better in special schools than in mainstream.
If my school was in a neighbouring authority, I'd be better off to the tune of £750,000
Special schools, however, also face funding uncertainty. Councils have to fund the first £10,000 of all special needs school places, but top-up funding varied "wildly" between authorities, according to a special school head who did not wish to be named.
"If my school was in a neighbouring authority, I'd be better off to the tune of £750,000 at least. It's a postcode lottery of funding."
Simon Knights, joint head at Frank Wise special school in Oxfordshire, added that special schools had less flexibility than mainstream schools to cut down on staff as they had to guarantee the safety of pupils with complex needs.
Who's trying to find a solution?
The education select committee is running a SEND inquiry and has had two hearings so far, in which funding has been repeatedly raised.
Ofsted has published 71 local area SEND reports, 32 of which resulted in written statements of action.*
The government has also announced a SEND "support network" led by eight regional leaders, which will reach 10,000 schools by 2020. Whole School SEND, which is helping lead the project, said a "SEND Index report" looking at regional variations in provision will be published in January.
Children's minister Nadhim Zahawi said: "Our ambition is for children with special educational needs and disabilities to enjoy school and achieve as highly as possible. This is why we are investing almost £6 billion into provision for those with more complex needs in 2018-19 – the highest on record."
The court cases
Bristol: The High Court ruled plans for £5 million in planned SEND cuts "unlawful" in the first case of its kind
Hackney and Surrey: Families have brought a similar case against these councils for planned budget cuts and are awaiting outcomes
The government: Campaign group SEND Family Action is crowdfunding a legal challenge against ministers for SEND funding cuts and has hit £12,397, and is aiming for £15,000
The council budget cuts
Derbyshire Consultation ongoing for £70 million savings over the next five years
Richmond Consultation closed on Sunday after shortfall rose from £8 million to £13 million next year
Surrey SEND strategy consultation ongoing to shift more resources to early intervention
Rochdale Budget cuts consultation closed in September to make £9.3 million savings by 2021
South Gloucestershire Budget consultation to move £3 million into high needs block
*This article was updated to include the most recent figures for Ofsted's local area SEND reports.