Schools minister Nick Gibb and the leadership of exams regulator Ofqual will face questions from MPs at an education committee hearing on this summer's results and plans for 2022.
The committee has announced today that Gibb will appear alongside Ofqual's interim chief regulator Simon Lebus and interim chair Ian Bauckham.
It comes as Lebus, who has been in-post since January, prepares to hand over the reins to Jo Saxton, who was chosen earlier this year as the next permanent chief regulator.
Saxton was previously a policy adviser to education secretary Gavin Williamson.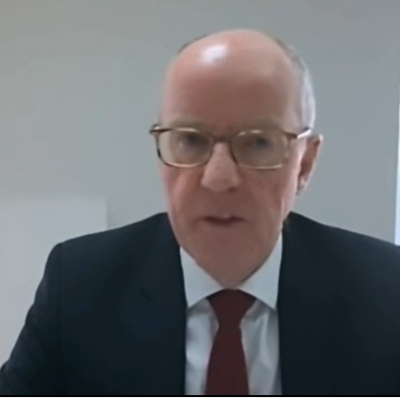 The announcement of the hearing on September 7 follows the release of GCSE and A-level results last week.
Following the cancellation of formal exams and a move to teacher assessment, the proportion of top grades issued increased to 30 per cent at GCSE and 44 per cent at A-level.
As well as concerns about grade inflation, the results last week also prompted fears about growing inequality among some groups.
Ofqual analysis showed longstanding attainment gaps widening for both black and poorer students, while GCSE results also saw disadvantaged pupils fall further behind.
The committee will ask panellists about lessons learned from the 2020-21 academic year, and about the government's plans for exams in 2022.
Ministers have said these will go ahead, but with some adjustments in an attempt to address concerns about missed schooling.
Committee chair Robert Halfon, pictured, said: "Students, along with their hardworking teachers and support staff, deserve to be congratulated on some outstanding results after overcoming all the challenges posed in this most difficult of years.
"Ofqual and the DfE must now focus on ensuring all young people, particularly those that have missed out the most on learning during the pandemic, are properly supported in taking exams next summer.
"There also needs to be a proper plan for returning to more normal grading standards to reverse the grade inflation that has been baked into the system."