Education secretary Nadhim Zahawi and Department for Education permanent secretary Susan Acland-Hood appeared at the education select committee today.
Here's what we learned…
1. Hope for SEND review in 'first quarter of next year'
The Department for Education was accused by committee chair Robert Halfon of "sitting there like a giant enlightened buddha contemplating" on when to publish the SEND review.
The government has already missed three of its own previous deadlines to release the review, which was first promised by September 2019.
Zahawi said the review is "really important" and that "getting it right is probably more important that just simply getting it out".
But he said: "I'm hoping to have it out in the first quarter of next year." He said the review would "dove tail" with the promised white paper.
2. Zahawi refuses to commit to Halfon's school closure 'triple lock'
Halfon has submitted a draft law to introduce a "triple lock" of protections that government must meet if it wants to close schools again.
This includes requiring parliament to sign off any future closures and seeking advice from the children's commissioner.
But Halfon's bill is unlikely to pass without government support. Zahawi would only commit to "look at it" today, pledging instead: "My commitment to you is that this secretary of state will keep schools open. We know the damage of shutting schools."
3. DfE WILL publish school day review
After keeping schtum on the matter last week, Zahawi committed to publishing the longer school day review before the end of the year.
Government claimed that, overall, extending the school day was not the most effective recovery initiative, and instead has provided more cash for tutoring and other schemes.
Zahawi pointed to the overall £5 billion that has now been secured for recovery, saying it is "not a question of an arms race of chucking more money at this. I've got £5 billion, let's make that work."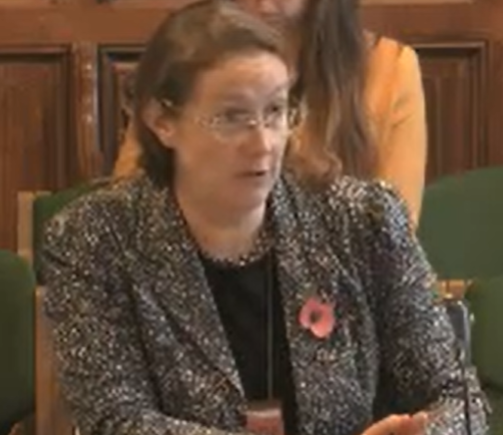 The education secretary said he could look, though, at using Ofsted to do a thematic review of school day length, but wouldn't commit to running pilots. He instead repeated a call for schools operating under the 6.5-hour average to move towards that.
Acland-Hood also added "you can make a case that if you can increase time at very good quality, there may be some benefits there".
But she said "quality eats quantity for breakfast", which is why government has focused on investing in the Early Career Framework and reforming National Professional Qualifications.
4. Movement on home education register before end of year
Zahawi was taken to task about how the government has rolled out a full vaccination programme for the whole country, twice if you include boosters, before delivering on its promise for a home education register.
Ministers committed to launching a compulsory register for all children not education in school in April 2019. This would help identify youngsters in illegal settings who are "vulnerable to dangerous influences", the government said.
But no progress has been made. Zahawi said they are "absolutely committed" to the register and promised to respond to a consultation on the changes by the end of year. The consultation closed in June 2019 – nearly 30 months ago.
Zahawi added: "We will work at pace but there's a legislative timetable as well."
5. 'Overstating anti-vaxxer disruption plays into their hands'
Zahawi reinforced that it was "unacceptable" for any school leader or teacher to be harassed or threatened by anti-vaxxers.
He has had a "commitment" from the Home Secretary Priti Patel that "if the police are required … [she] will deliver every resource that schools need to make sure that they are protected".
But Acland-Hood said there was a balance to be struck between responding "extremely quickly and vigorously" but not playing "into the hands of anti-vaxxers by suggesting there is more it than there is".
"The scale of this has been quite small. We take it extremely seriously. I have a report that hits my desk every week on the number of incidents we've seen and its typically a handful – a single digit.
"But in every case we will work with the Home Office, with the police, we've got really good systems set up to make sure that we can bring police presence in."
6. National Insurance rise to cost schools £300m
Zahawi revealed that the national insurance hike will cost schools £300 million – and as expected will come out of the £1.6 billion extra school funding announced at the spending review for 2022-23.
Earlier this year, the government announced that national insurance contributions will rise by 1.25 percentage points from next April to fund health and social care reforms.
The government said at the time it would "compensate" public sector employers for their rise in contributions.
Asked about how the disadvantage gap will be narrowed, he said: "The core schools budget gives more headroom – that additional £1.6 billion.
"Now part of that will go on things like, the national insurance costs are about 300 million but nevertheless that does give a bit more headroom for schools to use money to target, the message from them was to give us some flexibility."