The government will pump an extra £4.7 billion into school funding by 2024-25, Rishi Sunak has announced.
The chancellor told the House of Commons today that coupled with spending increases announced in 2019, the additional cash would "restore per-pupil funding to 2010 levels in real terms".
This was equivalent to a cash increase for every pupil of more than £1,500, he said.
---
Speed read: Why the £4.7bn is not as generous as promised, and 6 more findings
---
But documents state the spending review cash will also be "supporting delivery" of the government's commitment to increase new teacher salaries to £30,000 – suggesting schools will have to fund future pay rises.
Sunak also announced £1.8 billion extra education recovery funding across the next few years.
The chancellor said the boosts were part of an "ambitious plan" that "delivers our commitment to schools".
'This is no proud boast – it's a failure to invest'
But Paul Whiteman, general secretary of school leaders' union NAHT (pictured below), said: "The government has made bold claims about 'levelling up' and 'no child left behind'. The investment announced today doesn't meet those goals or the futures needs of the country.
"The increase in per pupil spending announced by the government takes us back to 2010 levels. This is no proud boast, as it represents a failure to invest in children's futures for over a decade."
The government previously committed to funding an extra £7.1 billion school funding by 2022.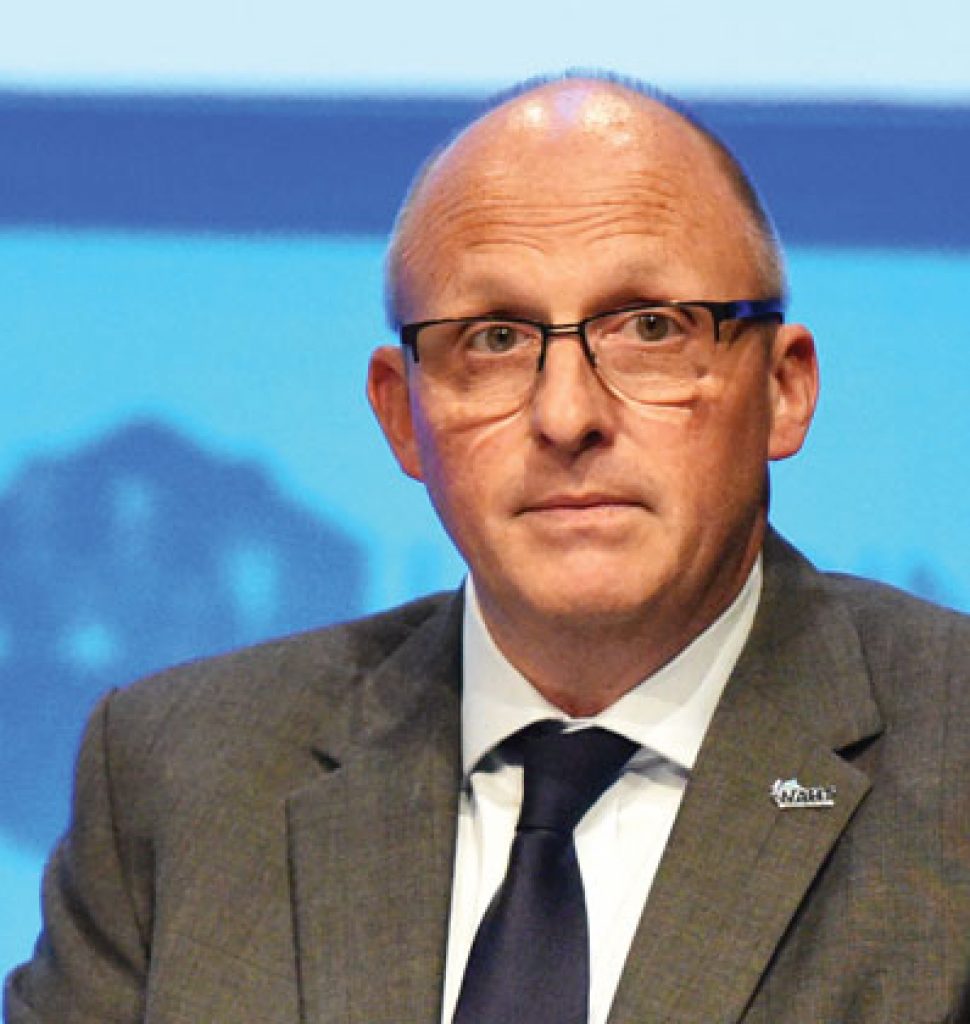 Details of the new commitments published after Sunak's speech show that school funding will rise from £53.8 billion in 2022-23, to £56.8 billion in 2024-25.
Treasury analysis states this represents an annual average real-terms rise of 2.5 per cent between 2019-20 and 2024-25.
Extra recovery cash targets secondaries
Meanwhile the £1.8 billion promised for recovery breaks down as £1 billion extra for schools over the next two years.
The funding will "help schools to deliver evidence-based approaches to support the most disadvantaged pupils".
It appears to be a continuation of the school-led tutoring fund, but the Department for Education said the cash could also be used for after-school provision and summer schools.
Treasury documents state that primary schools will continue to get an additional £145 per eligible pupil, while funding for secondary schools will be doubled.
It means the average secondary school can now get up to £70,000 per year.
Currently, a secondary school of 1,000 pupils this year gets around £35,000, while a primary of 200 children gets £6,000.
Sunak said this brings the government's "total support for education recovery to almost £5 billion". However this is still just a third of the support requested by the government's own catch-up commissioner Sir Kevan Collins.
Geoff Barton, general secretary of the Association of School and College Leaders, said it is a "long way short of what is needed".
"We will continue to press for the education recovery funding that children need and deserve," he added. "They have suffered the most educational disruption of any generation since the second world war and the government must do better for them."
Of the £1.8 billion recovery cash, the remaining £800 million will "ensure all 16-19 students benefit from an additional 40 hours of education across the academic year – the equivalent of one additional hour a week in school or college".
'Fair and affordable' pay rises for teachers
Sunak confirmed that funding for children with special educational needs and disabilities will be "more than tripled" to create 30,000 new school places.
The holiday activities and food programme will also continue to receive funding of around £200 million a year.
Meanwhile, the chancellor said that public sector workers would see "fair and affordable pay rises across the whole spending review period as we return to the normal, independent pay-setting process".
Schools Week has asked the Treasury whether the extra cash today will be expected to cover all future pay rises.