Two "cold spot" teacher training providers snubbed in the government's ITT re-accreditation have since earned glowing Ofsted reports.
Leaders at Fylde Coast SCITT in Blackpool are "struggling to explain" to heads why they won't have its service next year, with inspectors saying it is "well on the way to providing an excellent standard" of training.
The University of Sussex's school teacher training was also rated as 'good', with Ofsted finding trainees "immersed in strongly research-based and ambitious programmes".
Both providers had "outstanding" leadership and management. But neither was approved in the Department for Education's controversial re-accreditation last year to implement the initial teacher training reforms from September next year.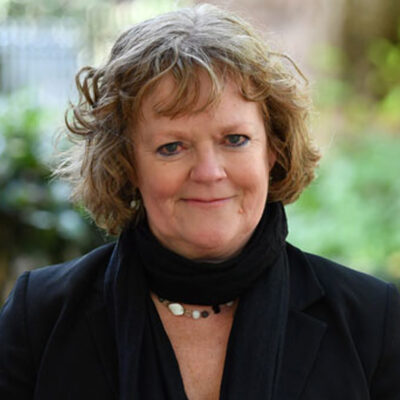 In September last year, the department revealed that just 179 providers passed its new quality requirements, well below the 240 providers in England.
Professor Sam Twiselton, a government adviser on the ITT review, said the process had led to "some bad and unintended consequences", adding: "I would trust Ofsted far more than the accreditation process."
David Spendlove, professor of education at the Manchester Institute of Education, said it was "completely unacceptable" that providers who "have worked tirelessly for many years to meet the exacting demands of Ofsted" were taken out by a "completely different threat".
"From start to finish the accreditation process has been a sham and this latest example further confirms the damage that is being done."
Trainees 'enthused by momentum'
In January, inspectors praised Fylde Coast for having "ambitious" programmes that "go well beyond the requirements" of the DfE's core content framework.
While the overall mark fell from 'outstanding' to 'good', leadership and management were still given top marks under the tougher inspection framework introduced in 2021.
Trainees – 35 this year – were "enthused by the momentum that leaders have created", the report read.
Aly Spencer, the head of ITT, said it was "struggling to explain" to heads and prospective students why there would be no SCITT after next year.
"All we really want to know is why we're not allowed to carry on when Ofsted has yet again produced a glowing report about our teacher training programmes. Nobody can give us the answer."
Twiselton said she had advised the DfE to bring in the new criteria and then get "rigorous" Ofsted to inspect.
But instead "it was a desktop process that the DfE had to do – it didn't speak to anybody, it just looked at some documentation that was sent in".
She said Ofsted "lived with you" for a week, met trainees in school and in the centre, talked to mentors and picked up "all the stones" and looked underneath them. I would trust Ofsted far more than the accreditation process."
'A highly questionable move'
The University of Sussex's school teacher provision was rated 'good' with secondary leadership and management and early years given the coveted 'outstanding' stamp. It has about 300 trainees this year.
Inspectors found the trainees were "furnished with a deeper, more mature understanding of relationships, behaviour and communication".
Several universities didn't make it through accreditation, including Durham, a member of the Russell Group.
A Sussex spokesperson said the decision to remove accreditation from well-respected universities during a national teaching crisis was "a highly questionable move".
The university would form a partnership until it could re-apply for accreditation in 2025.
Both institutions are in one of the 18 areas eligible for grants to help them support new partnerships – so-called "cold spots" of teacher trainers.
Most unaccredited providers rated 'good' or better
Since re-accreditation began in December 2021, analysis by Schools Week shows Ofsted has inspected 22 providers that later found they would not be accredited from 2024, or who had decided to merge with another organisation.
Of these 14 were rated 'good' and two 'outstanding'. Four were 'requires improvement' and two 'inadequate'.
North West SHARES SCITT in Wigan was rated 'outstanding' this month. It did not apply for re-accrediation and is looking to join a local partnership.
Before the successful programmes were announced, PE-specialist North East Partnership SCITT in North Shields was rated as 'outstanding' for the fourth time.
A spokesperson said it was "hugely disappointed" to not be reaccredited and it would now joins a partnership.
Emma Hollis, executive director at the National Association of School-Based Teacher Trainers, said they had "consistently argued, without being heard, that we felt that Ofsted inspections are a more robust measure of the quality of provision and that the accreditation process was fundamentally a flawed one".
Ofsted said the DfE accreditation and its current inspection cycle were separate entities.
The DfE said it "remains ready" to support unsuccessful providers in developing partnerships.
A spokesperson added: "The department firmly believe that the ITT accreditation process administered was the best way of assessing providers' potential to incorporate the new quality requirements into their ITT programmes, whilst ensuring it was fair and manageable for applicants.
"We are confident in the robustness of our assessments and assessed applications in combination with Ofsted, who brought considerable knowledge and expertise to the process.
"All assessors received training and applications were subject to moderation to ensure that scoring criteria was fair and consistent."