A recent green paper suggests a new role in schools to manage mental health– the designated senior lead. Dai Durbridge considers how it might all work
Mental health and pupil wellbeing have been in sharper focus over the past few years. Many adults with mental ill-health are likely to have suffered their first mental health problems as children, so focusing efforts on supporting children makes sense.
As ever, this means that schools and colleges are expected to play a significant role in identifying and supporting children with mental health needs. One of the ways the government wants schools to do this is through the appointment and training of designated senior leads for mental health (DSL).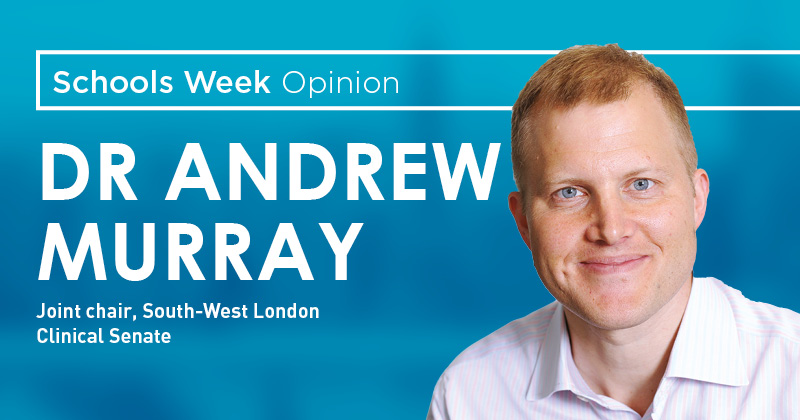 Money appears to be available to support the new role, with £95 million set aside to get it off the ground, and a total of £1.4 billion available over five years to support mental health in children more broadly.
What is not yet clear is how much time the job will take.
The green paper that sets out the plans does not talk about recruitment to fulfil the role, and says instead that schools are "incentivised" to identify a DSL to oversee the approach to mental health and wellbeing. However, the job appears to be a significant one and is likely to include:
-An oversight role to ensure a whole-school approach, including how mental health is reflected in behaviour policies, curriculum, pupil support and engaging with parentssupporting the identification of at-risk children
-Co-ordinating the mental health needs of pupils and oversight of interventions delivered in the school
-Supporting staff in contact with pupils with mental health needs
-Overseeing the outcomes of interventions on pupils' education and wellbeing
If you compare this to the current role of the safeguarding DSL in schools – set out in Annex B of statutory guidance called 'Keeping children safe in education 2016' – it appears to be far broader.
There is already an argument that for larger schools and multi-academy trusts, a safeguarding DSL could be a full-time role.
There is an emotional strain that comes with managing the kind of safeguarding and mental health issues that arise at schools
If that is correct, the DSL for mental health may well need to follow suit. Which raises two questions: is the safeguarding DSL expected to become the DSL for mental health, and if it does become a full-time role, is there funding available to schools to recruit and/or backfill?
There is some sense in expanding the role of safeguarding DSLs to include this new mental health aspect.
Many DSLs will already be leading on mental health issues in schools, which means that trying to separate mental health concerns from other safeguarding issues likely to be affecting a pupil may not be the best use of time nor bring about the best outcomes for the child.
I expect that most schools will look to their current DSL to fulfil this broader role. They will more than likely need to give up other teaching or non-teaching duties, duties that may need to be covered by recruitment. There is no suggestion that funding will be available to recruit.
Whether the safeguarding DSL takes on more work or not, their own wellbeing needs careful consideration. There is an emotional strain that comes with managing the kind of safeguarding and mental health issues that arise at schools, and the support offered to DSLs to address these emotional challenges is not as available it perhaps it should be.
The green paper talks of the mental wellbeing of staff being important too, and perhaps the DSLs should be first in line. Some schools are driving this forward already and there is an opportunity for us to formulate a national and consistent approach to supporting DSLs.
There is some way to go before the green paper becomes policy or guidance, and while the details may change, mental health support for pupils is at least at the top of the agenda for once.
Dai Durbridge is an education lawyer and safeguarding expert
Read more on this theme:
How can schools know when to make a CAMHS referral?
Mental health support IS available for schools – we're just really bad at telling them about it