Mental health support has been more accessible since the introduction of single points of access in the past few years. But we still need to do more to tell schools about it, writes Dr Andrew Murray
There are various common complaints about mental health support for young people. These include long waiting lists for services, a hard-to-navigate process and the lack of available treatment unless you have a serious disorder.
I've seen some of the impacts of this first-hand – for example, hearing from young people who have self-harmed in order for their mental health needs to be taken seriously. This is tragic. It is well established that if interventions are made early, young people will have better outcomes.
The good news is that every area of the country has had to transform its services, creating a "single point of access". Unfortunately, not everyone seems to know about it.
In south-west London we've identified young people's mental wellbeing as our top health priority and as part of our first project, which focuses on self-harm, I've spent the past three months meeting schools, CAMHS, young people, local authorities and charities.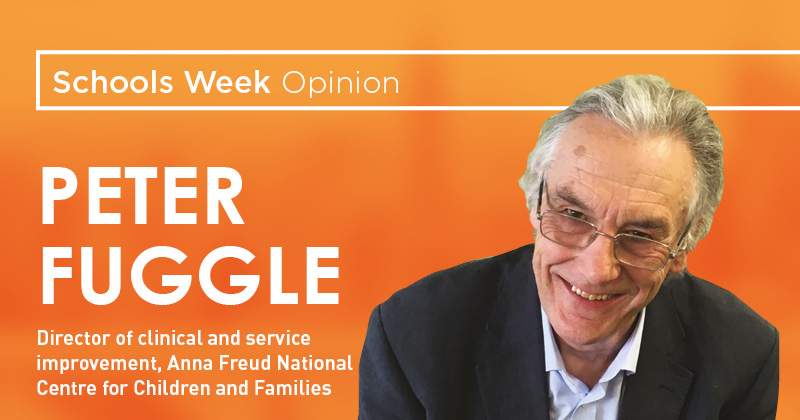 Two broad themes have stood out from these meetings.
1. Schools don't know what mental health support is available
There are some great mental health services out there, but schools don't always know what's available or how to access them. Despite lots of work to communicate about the changes, many of my GP colleagues are not even up-to-date, which doesn't help in terms of dispelling myths.
Every area in England should now have a single point of access to CAMHS. While the structure may differ slightly between areas, the principle remains the same, that there is one place – which will include a phone-line and usually an online form – that any professional referring a child or young person can use.
Referrals do not have to go through a GP but can be made directly by the school – for example by a SENCO or school nurse. In some areas, young people can self-refer.
All areas should provide access to free tier two services – such as face-to-face talking therapy, group therapy or online counselling – with short waiting times in most areas. These may be provided directly by CAMHS or by other mental health organisations and charities.
It is a myth that school referrals can't cross boundary lines. Schools can refer into the single point of access of a child's home area, even if the school is in a neighbouring borough.
2. The mental health system is fragmented
Improving services requires a system-wide approach, yet clinical commissioning groups, CAMHS, GPs, schools, local authorities and mental health charities often function in their own silos.
One problem we have encountered is the issue of funding, with costs currently being covered by a combination of health, local authorities, individual schools and the voluntary sector. Since many of our schools draw from broad catchment areas spanning different boroughs, this creates problems in working out who pays for what. This is even more complicated for independent schools.
It's easy to get bogged down in questions of responsibility and where the costs should sit. But until we get everyone talking and creating a collective sense of responsibility, we're never going to make progress.
In the meantime, there are a couple of immediate steps we have identified that can be taken to improve mental health support for young people and schools.
1. Map out what exists
Clinical commissioning groups (CCGs), CAMHS and local authorities should pull together information on what services already exist and how to access them – and share this with all their local schools. This would be a quick win.
2. Create a common offer
The current system is confusing. While there will always be variations in service providers, there needs to be a common offer region-wide so that everyone knows how to access services and what to expect. A good example of this sort of approach from the health sector is the 111 service – a single number that anyone can call from wherever they are that links them in to appropriate local health services in their area.
Dr Andrew Murray is joint chair of the South-West London Clinical Senate
Read more on this theme:
Schools' designated mental health leads will need support
Schools need more mental health support