Pressure is growing on the government to publish its 2022 exams plan as new analysis by Labour found year 10 pupils have missed on average one in four days of school this year.
Last month, education secretary Gavin Williamson told MPs they were looking at a "similar set of measures" for 2022 as those proposed for this summer before tests were cancelled.
The Department for Education and Ofqual have so far not released full proposals, despite recent promises more details would be coming "shortly".
The government was criticised for not having an "off-the-shelf" plan B ready for this year after exams were cancelled for a second time in January.
Labour analysis of attendance figures shows that year 10 pupils have on average missed one in four school days this year.
However, other studies have estimates the time off school may be lower. FFT Education Datalab found in March that pupils in Years 10 and 11 missed around 16 per cent of sessions in the autumn term.
Kate Green, Labour's shadow education secretary, said: "Uncertainty just piles pressure on pupils and teachers, so the longer ministers dither and delay, the harder it will be to set a level playing field and ensure every pupil gets fair grades.
"Ministers need to learn from their mistakes and set out a plan by the time pupils return to school in September."
But unions want details sooner.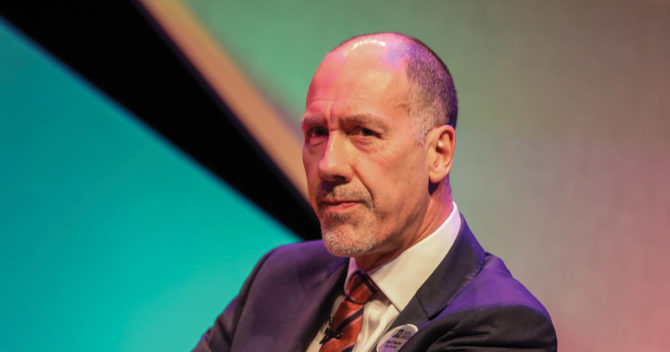 Geoff Barton, general secretary of heads' union ASCL, said it is "frustrating" we are approaching the summer holidays without "any plan from the government" for next year.
"In some parts of the country the end of term is this week. It would be helpful if the government could at the very least provide a sense of direction and a timeline before the summer holidays."
He added that schools need to clarity so they know what to teach pupils from September and what a 'plan B' could look like, if they aren't able to go ahead for a third year.
Last December, ministers proposed that grades in 2021 exams would be as generous as those in 2020, pupils would get advance notice of topics in certain subjects and be allowed to use exam aids.
But the measures were ditched in January when exams were cancelled because of the ongoing impact of the pandemic.
Williamson would only say at the Festival of Education last month that plans would be published "very shortly", and that Parliament would be informed first.
Nick Brook, deputy general secretary of NAHT school leaders' union, said decisions about adaptations and any contingency plans should be communicated before the summer holidays.
He added: "The details of those plans must [then] be made available by the start of the autumn term so that they can be taken into account in teachers planning for the new academic year and have the desired impact on students' learning and teacher workload."
In Ofqual's corporate plan, the regulator said it would consult on next year "and put in place appropriate measures to mitigate risks to fairness and validity which may result from disruption to education, taking into account government policy".
A Department for Education spokesperson said it intends for exams to go ahead, adding: "We are currently considering what more we can do to ensure fairness and the right level of support for pupils, and we will provide further details shortly."
Update: On Tuesday, Williamson told the Commons that it is their "intention" to move back to "an exam system", recognising the need to ensure "mitigations are put in place for pupils".
He added: "We will be looking at sharing more information as to what those mitigations are before the summer."
He said government "will be looking at giving further guidance and information to schools imminently".