Investigations against teachers accused of wrongdoing can take years before they are resolved. The delays are taking a toll – on the accusers and the accused, as Tom Belger reports
Two former pupils who battled to get a school leader's alleged sex offences reinvestigated by police have urged child abuse victims to keep speaking out.
Their plea comes as a Schools Week investigation reveals "inordinate" difficulties and delays in criminal and regulatory investigations, which take a heavy toll on alleged victims and the staff they accuse.
New figures also show a near-doubling of young adults seeking help from an abuse charity. Experts have linked the rise to a surge in allegations through the Everyone's Invited website.
Teacher abuse investigations reopened
Sarah* went to the police last year, alleging she had been abused as a teenager by a teacher who later became a school leader. He cannot be named for legal reasons.
A case document filed with police on Sarah's behalf claims the teacher raped her after giving her "copious" amounts of alcohol at a private home. It alleges he also "digitally penetrated her" on a school trip.
The same teacher is accused of a further sexual offence against Rebecca*, on another school trip. She has also accused him of "inappropriate behaviour" elsewhere.
But after reporting their allegations, both women hit a wall with the justice system.
I was majorly let down all those years ago
The police told Sarah they could not prosecute as no offences "covered the circumstances reported" at the time. The force noted sexual activity between over-16s and adults in positions of trust was only criminalised in 2000.
Sarah had to seek expert help to challenge the "deeply painful" decision, using the Victims' Right to Review scheme. Months later, the force admitted the decision was "incorrect", reopening the case.
A police letter, seen by Schools Week, said the original investigations did "not appear to consider" treating the offences as rape and indecent assault.
Rebecca says the police investigated, but did not progress, her case when she reported it as a teenager. However, it was reopened last month after she challenged the earlier decision.
An email from the Child Sexual Abuse Review Panel said the police would reinvestigate as it "may now link to a more recent investigation".
"I was majorly let down all those years ago. Now they have a chance to make it right."
A police spokesperson confirmed it was "currently reviewing" reports of non-recent sexual offences against two teenagers.
Justice delayed
The cases illustrate the challenge of navigating the justice system.
New figures show only a third of completed investigations into child sex abuse allegations within institutions, such as schools, children's homes, religious and sports organisations, have led to convictions since 2014.
Police data on such cases, part of "Operation Hydrant" which followed the Jimmy Savile scandal, reveals that one in four suspects in such investigations are teachers.
The CSA Review Panel, also launched post-Savile to review non-recent cases dropped by police, has led forces to reinvestigate 78 per cent of referred cases.
For alleged sexual offences more widely and recently, separate data shows only 1.9 per cent of those recorded between April and June this year have led to charges or summons.
Just over 45 per cent have no outcome yet. Previous figures showed it took an average of 465 days to charge rape suspects in the year to April.
Geoff Barton, the general secretary of the Association of School and College Leaders, says delays are often "inordinate", even if criminal and regulatory investigations are "inevitably complex".
School case complexities
School cases mean further delays. School employers often complete internal investigations after criminal cases conclude. Teaching Regulation Agency (TRA) investigations also often begin after that, as different standards of proof mean acquitted staff can face bans.
Schools Week analysed the most recent 15 published TRA misconduct investigations.
The publication of the outcomes for three cases took 1,007 days (two years, nine months) from when the agency first received referrals.
For seven cases only mentioning when other authorities were informed, TRA verdict publication took an average of three years, two months. Two teachers first reported to the police in 2017 over inappropriate behaviour were only banned last month.
The regulator's figures show missed internal targets for completing investigations within 20 weeks and completing cases involving hearings within a year. The latter averaged 66 weeks in 2020-21.
A government spokesperson said suspended TRA hearings following Covid resulted in "unavoidable delay". Staff have sought to conclude delayed cases "swiftly" after hearings resumed last September.
But long waits precede Covid. In 2019-20, TRA cases involving hearings averaged 45 weeks, while police rape charges averaged 395 days.
Accused teachers also left in limbo
Barton says these long delays are "deeply unfair" on both alleged victims and accused staff.
A TRA panel said last month it "took into account" how long hearings had been "hanging over" three staff when it spared them bans over an off-rolling scandal referred in 2018.
One teacher involved, Andrew Prestoe, felt "immense stress and helplessness", according to his lawyer.
Andrew Faux, who represented another teacher, Pat Stalker, says many acquitted teachers are "broken by the stress" of long-running investigations and leave the profession.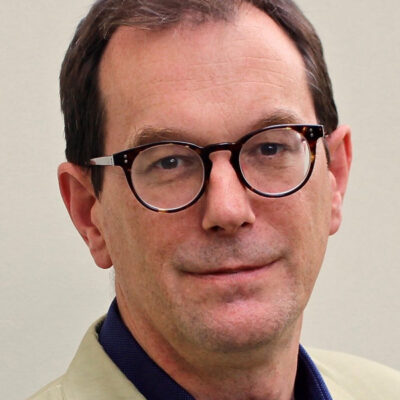 Accused teachers are often suspended and sometimes dismissed. Finding work before investigations are complete can prove difficult.
DBS checks can include non-conviction information, and the TRA can impose interim bans, including for "predatory or sexually inappropriate conduct". It consulted recently on widening this to "allegations and/or evidence" of such conduct.
Meanwhile, Rebecca says she feels "anxious" wondering how much access her former teacher has had to children.
His most recent employer declined to confirm his employment status. The TRA and local authority also said they could not comment on whether misconduct or safeguarding investigations were opened, although the council highlighted its "robust processes".
The alleged offender did not respond to a request through his lawyers for comment.
Anonymity for teachers
Teachers accused of crimes have been granted anonymity, unless charged, since 2012.
One former headteacher told Schools Week he feared leaving home after his suspension became frontpage news in the 2000s, and "still gets nightmares".
No reason for his suspension was published, but unsubstantiated comments online speculated about child abuse. "I went through hell – people think there's no smoke without fire. My mental health was really bad."
A school probe into alleged management failures went "extremely slowly" and, as he eventually agreed a settlement, he never had the "redemption" of being cleared publicly.
"It's very easy within schools to make untrue allegations."
Dr Richard Danbury, a journalism lecturer at City University and a former barrister, says anonymity can sometimes be "sensible", but he is "profoundly concerned" about increasing protections for reputation and privacy.
It is "unbalanced against the societal value of the public knowing what's going on in their society", as well as what investigating authorities are "doing in their name".
One education solicitor questions whether teacher anonymity is also "outdated" in the "post-Savile, post-#MeToo, post-Wayne Cousins" era as more allegations surface.
Rising allegations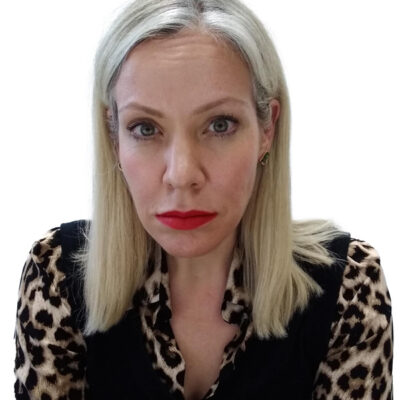 Gabrielle Shaw, the chief executive of the National Association for People Abused in Childhood (NAPAC), says widely publicised school abuse claims via the Everyone's Invited website this year had a "permissive effect", encouraging wider disclosure.
Figures shared exclusively with Schools Week by NAPAC show an 88.6 per cent jump in visits to its website by 18 to 24-year-olds this year compared with last year.
Shaw says the proportion of calls by young adults has similarly surged this year, in contrast to traditionally older demographics.
Meanwhile, analysis of Operation Hydrant data reveals a 24.7 per cent annual jump in investigations into non-recent abuse in education settings since 2014. Almost 2,300 sites were recorded as of late September.
Fear of non-belief
Ian Critchley, the National Police Chiefs Council lead for child protection, says victims often remain silent for "fear they will not be believed".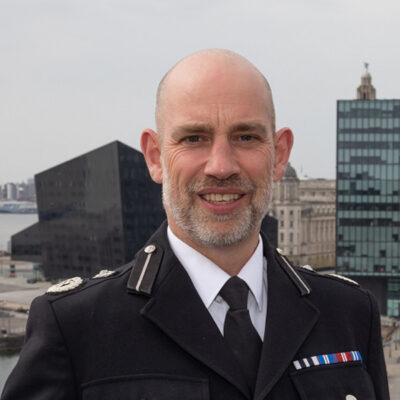 An Independent Inquiry into Child Sexual Abuse report on school abuse last year said many also felt "conflicted for many years into adulthood", particularly when perpetrators "befriended and created relationships".
But Critchley says thousands of convictions over Operation Hydrant cases are "encouraging", with police approaches "changing significantly" over the past decade.
Sarah encourages anyone abused to come forward. "The system is unfair and the procedure is difficult, but we have to do everything we can to bring about change."
*Names changed as individuals did not wish to be identified.