The former children's commissioner Anne Longfield has unfinished business, particularly around child poverty. She tells Jess Staufenberg why she's leading a new commission
Anne Longfield is not often out of the headlines. Once a highly vocal children's commissioner whose parting shot to the government was that it is "institutionally biased against children", she's now back generating debate again. As ever, she's pushing the case for vulnerable children.
Longfield is chairing a Commission on Young Lives, which launched two weeks ago. The commission, hosted by the Oasis trust charity, is looking at what schools, local authorities and charities can do to protect children from gangs and county lines, with the aim of designing a new, joined-up national system of support.
Longfield tells me it is a "policy and systems piece of work", in which her team of five experts will "gather the evidence, look at solutions, and put forward a case for how the system has to change". The full report will be out in October next year, with interim findings shared throughout.
In particular, she is determined to alleviate pressure on schools. "Schools are already doing a huge amount of work around this, but schools can't do it by themselves. I'd like schools to have a whole range of partners to work with."
This will be a welcome message for schools. But as children's commissioner for six years until February – and one with no qualms about publicly criticising poor practice – Longfield occasionally ruffled feathers by asking schools to do more, too.
While shining a spotlight on schools illegally off-rolling pupils, she also regularly criticised the use of exclusions – irritating some heads who feel schools are unfairly berated for using a legitimate, final resort, disciplinary action.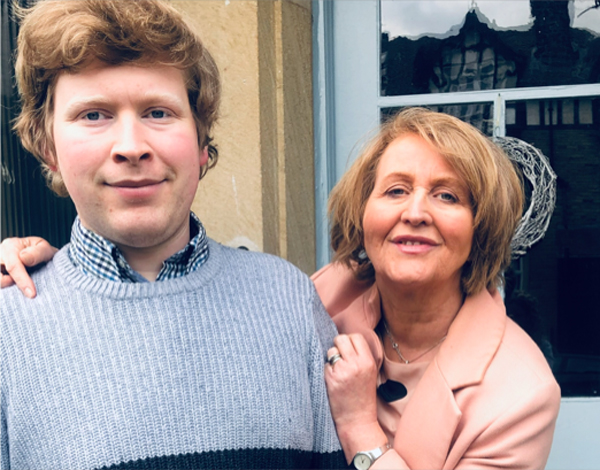 But some of her findings as children's commissioner were hard to argue with. Making for particularly uncomfortable reading was her 2019 report that just ten per cent of schools in England were responsible for 88 per cent of all exclusions in 2016-17.
Half of excluded children had mental health problems and perhaps even more damningly, her office found no evidence of more violent behaviour among students, even though exclusion rates had increased.
The ensuing headlines weren't kind, and the Department for Education has now switched to monitoring changes in exclusions use "in real time".
When challenged on her exclusion views, Longfield says: "I don't say there should be no exclusions, but I do think there needs to be an increased emphasis on inclusion.
"It turns out that exclusions are not only down to the characteristics of the child, but also the school they're in. At the end of the day, the children are the school's children."
With the latest government data showing that exclusions – particularly of primary school-aged pupils – rose in the autumn term before lockdown, I wonder whether Longfield's commission is now about unfinished business for her.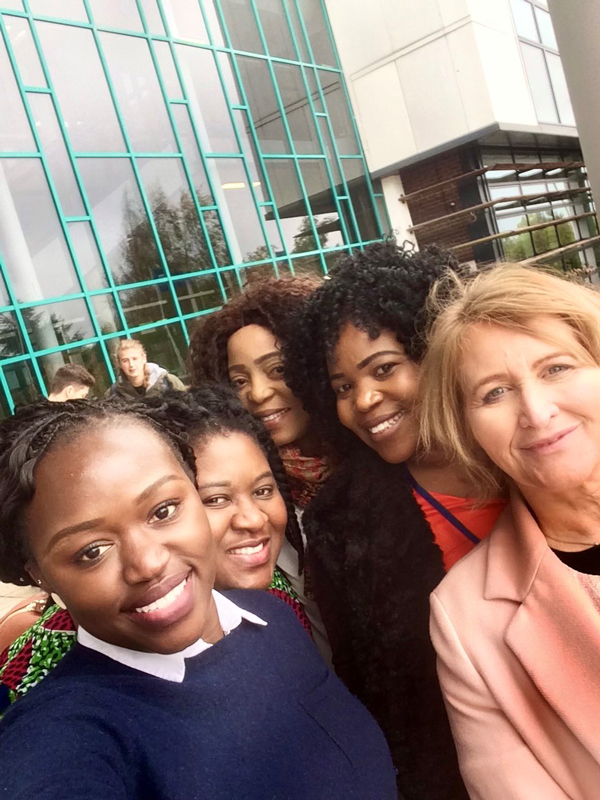 She tells me there are initiatives she helped to introduce while in post that she is proud of, but that there is much left to do.
Where did she succeed?
"One of the most useful pieces of work was on how often children in care were being moved around. We called it a 'stability index', and it measured moving home, moving school, moving social worker."
The 2019 report, called Pass the Parcel, highlighted how unhappy children are at changes to schooling or having to wait for a new school place.
"What the index really showed was that children's care wasn't being organised around their school," explains Longfield. "School is stability. If you start to disrupt that, they will have even more challenges."
Longfield says the stability index, which her team ran for four years, helped ramp up the role of the virtual school head in local authorities, and is now being carried on by the DfE.
Even more promisingly, she says, it was Nadhim Zahawi as children's minister who was "very concerned with stability" and who set up a 'stability forum'. Given he is now education secretary, schools can imagine an emphasis on stability of placements for students will continue.
Your main marketing tool is yourself
To play their part in this, Longfield says "schools need to be very sympathetic to children being moved, and give special attention to their exceptional circumstances".
But there is indeed unfinished business too. "The biggest thing I failed on with the government was reducing child poverty. There isn't even a unit any more," Longfield grimaces. The civil service's once high-profile Child Poverty Unit, jointly run by the Department for Work and Pensions, Department for Education and Treasury, was abolished by ministers in 2016.
"I'd actually like child poverty to be placed right at the heart of the 'levelling up' strategy," she continues.
In this Longfield sees schools as natural allies, in part because of Covid. "For schools, the pandemic put them in a place where they were very actively involved in children's home lives. If I talk now about child poverty, the people with the loudest voices are those in schools."
Longfield's mission has really been for every pupil to be understood more completely in the context of their families and circumstances (before becoming children's commissioner she was chief executive of 4Children, a charity focused on family support). She seems to feel that she and schools, more than ever, are singing from the same hymn sheet. "During the pandemic, schools saw it all first hand."
So not only is Longfield continuing to bang the drum, but she is encouraging schools to do so too. Despite the warm words from Boris Johnson about levelling up, she reminds me that this government is "very different" to the coalition during which she became children's commissioner, in 2015. (After all, Sir Kevan Collins, the education recovery chief, recently quit over the government's unwillingness to invest. Just this week, Longfield announced he is joining the Commission on Young Lives).
"Things like expansion of provision for two-year-olds, and pupil premium, were being introduced. There was still a lot of interest there." The problem, Longfield says, is that the Treasury is wedded to a cost-benefit analysis of family support initiatives that fails to understand children's lives in the round.
"Apart from the fact children don't have the vote, the way the Treasury works and calculates just doesn't work for kids. So much of what we spend from the public purse is spent on things [like prison] that have their roots in childhood, but which we don't properly invest in early enough. It's the ultimate invest to save later, but it doesn't have a powerful enough voice yet."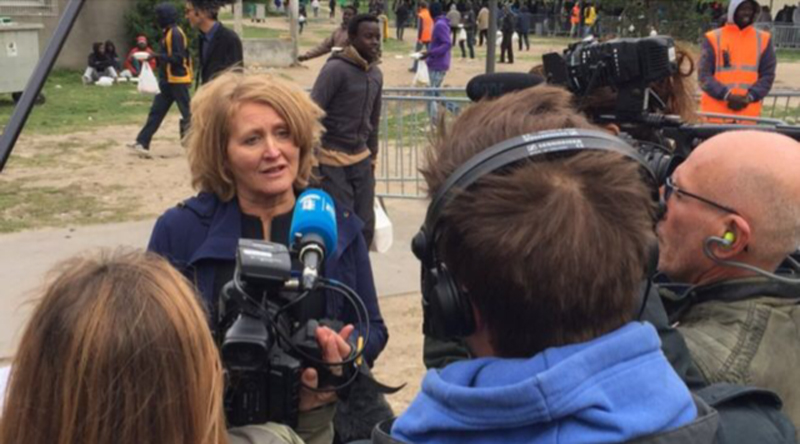 So staying vocal is one of Longfield's key goals. She reveals this was one of her key aims on landing the children's commissioner post all those years ago. "There hadn't been a very external profile for the office before that. I knew, partly because I'd worked for so long in a charity punching above its weight, that your main marketing tool is yourself."
Her replacement, Dame Rachel de Souza, is taking a slightly different tack. In an interview with Schools Week as the new children's commissioner, she delicately stated: "Some in this role have found where the problems are, and then very strongly and publicly held ministers to account."
Just last week the results of de Souza's survey of the nation's children, called The Big Answer, came out, and she was careful to emphasis the positives: a "heroic" (not "lost") generation, who are "optimistic". However, de Souza has called for more money for the pupil premium, which Longfield also specifically tells me needs to happen.
Longfield has not much to say about the appointment of de Souza, adding only "every commissioner does it differently". However, it doesn't look like she herself is going to be quiet any time soon – barely out of the commissioner role, and she's already en route to designing a new national set-up.
As she puts it: "All I want is for people not to be able to ignore the lives of these children."