Annamarie Hassall became chief executive of the National Association for Special Educational Needs last week. The former DfE adviser and social worker explains why she wants 'more visibility' for its voice
Gavin Williamson has had a lot of sweaty conversations with me," announces Annamarie Hassall, the new boss at Nasen, rather to my surprise. "I'm known for chasing after the [former] secretary of state when I'm out running…"
Hassall officially starts her new role today, but it turns out she's an old hand when it comes to making the Department for Education listen – both as a former DfE adviser herself, and as a pesky neighbour. Williamson lives close to Hassall in Staffordshire, not far from her home city of Birmingham, and over the past couple of years she has regularly accosted him when they crossed paths out jogging.
Today is her very first day in her new role at Nasen, a national organisation that provides advice, training and support to education professionals in supporting students with special educational needs and disabilities (SEND); Nasen does this both by working directly with schools and with local authorities.
Until yesterday, Hassall was strategic director at the National Children's Bureau (NCB), which campaigns for children's rights, including talking to the DfE. So did Williamson listen to the NCB's concerns about students with special educational needs and disabilities?
"Hmmm, I think he had a number of priorities. And I'm not sure SEND was far up there."
It's a pretty damning conclusion – and one shared by many in the sector. An Ofsted report published in June found some SEND children were left without a school place during the first lockdown because they did not have an EHCP (a statement of special needs) – a quite unbelievable finding.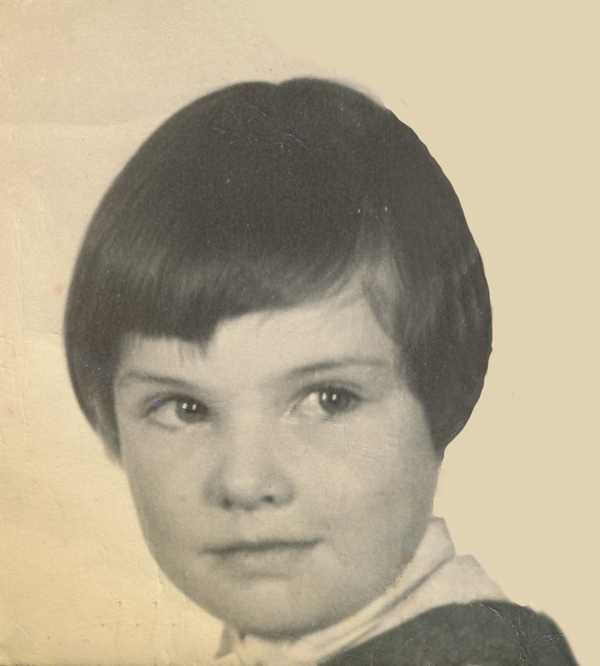 Other forms of missed support during the pandemic have "had a seriously detrimental and, in some cases, potentially permanent, impact" on those students, Ofsted said. Youngsters were left "out of sight of safeguarding professionals" and the needs of some "may not have been properly assessed or even noticed".
But problems predate the pandemic, with parents and carers telling of "frustration", "exhaustion" and "despair" with the SEND system in England. "It's a huge challenge," Hassall grimaces.
It's also of personal importance to her. Hassall, the daughter of Irish parents, is the oldest of four siblings – and one of them, her brother, was born with a vision impairment and later suffered complete sight loss.
"So from an early age, I just remember having an awareness of disabilities and differences in terms of access," explains Hassall. "Even really simple things like having to always keep a clear pathway through the clutter of toys on the floor so he didn't trip over."
Aged 17, Hassall also suffered the terrible loss of her father to a brain haemorrhage. Her mother, herself brought up in children's care homes, had to fight for the family alone. "I had a mum who really challenged the system, and negotiated constantly on my brother's behalf, because she wanted a mainstream education for him."
As now, proper support could be hard to come by. Eventually her mum secured specialist support for her brother, but it came at the price of him missing his PE lessons. However, within a year, her brother "went from being labelled lazy" to coping well in mainstream, says Hassall. The lesson has stayed with her.
Inspired by her mum's upbringing, she left school to train as a social worker and soon found herself under Sir Tim Brighouse, the famed architect of the London Challenge and at that time chief education officer at Birmingham City Council. After one meeting, in which she had managed to be particularly effective, Hassall was sent a congratulatory note by Brighouse.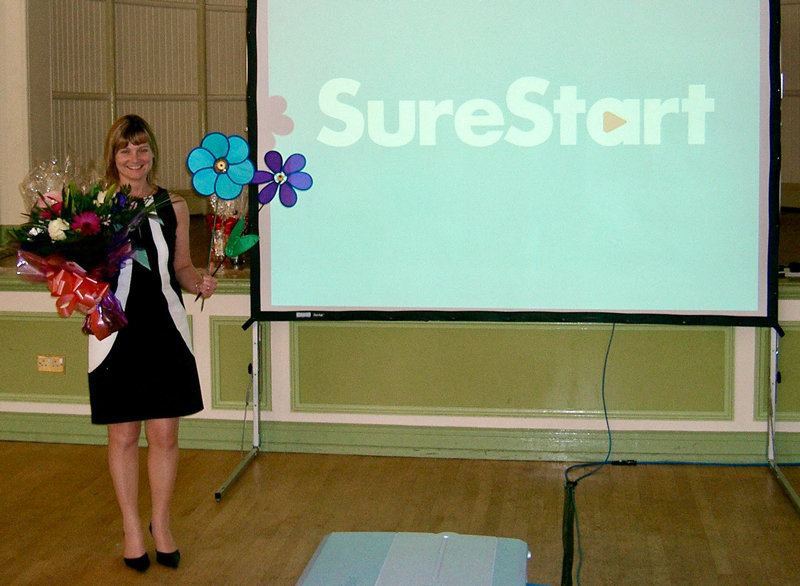 "My lasting memory of Tim was his illegible thank you notes that he would personally write," she chuckles. "When I got mine, everyone was saying, wow. But whichever way I turned it, I couldn't work out what it said!"
Aside from his handwriting, she is full of admiration for her former boss. "He was definitely inspiring. It influenced the type of leader and manager I wanted to be. I learnt that an individual affirmation of good work done is so important to do."
There followed a four-year stint as an adviser to the DfE, focused on early years, then a year as a children's service executive at services firm Capita, and six years developing children's centres for public services contractor Serco.
During her recent eight years at the NCB Hassall also worked on "children in care councils", in which students feed back their experiences of the care system (more than half of looked-after children have SEND).
Former children's minister Ed Timpson was very supportive of the councils, she says, and here again (unlike Williamson) she warmly praises a former boss. "He was remembered at that time for being the minister who wanted to listen," says Hassall. "He was probably one of the best I worked with."
But she has serious concerns about issues facing the system. Hassall admits to being "philosophically" suspicious of academy trusts when they first arrived, worried that they splintered local authority oversight and she watched closely from the NCB for any poor practice. "But I reserve the right to change my mind," she tells me, saying that she's seen excellent inclusive practice in both academy trusts and maintained schools.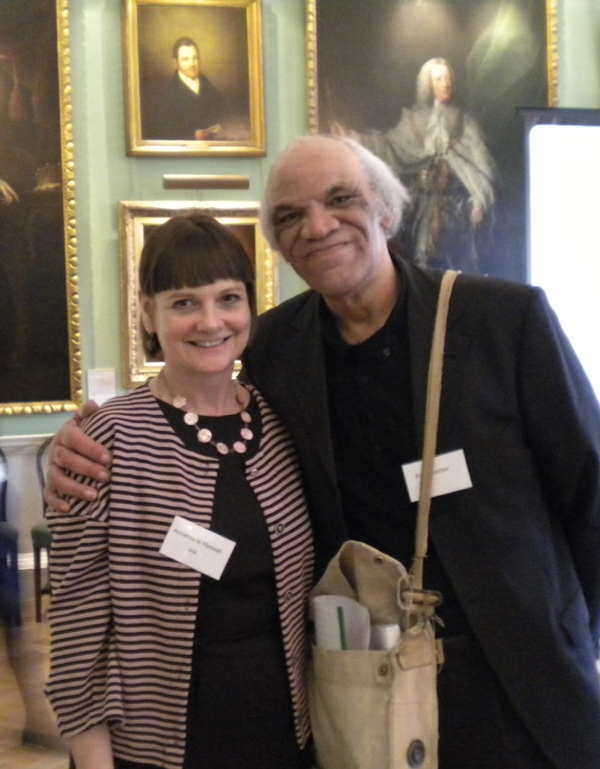 She has since become a trustee of the Shaw Education Trust based in Staffordshire, which unusually formed from six special educational needs schools and has 25 schools including mainstream. "I wouldn't be on the board if I didn't think the trust was doing its utmost to be collaborative and inclusive."
Nevertheless, the way in which regional schools commissioner areas and academy trusts don't map on to local authorities has "added an extra layer of complexity" for SEND provision. "It's not as straightforward to collaborate" as it used to be, says Hassall.
It's why she calls one of Nasen's flagship projects, Whole School SEND, the "jewel in its crown". Under former chief executive Adam Boddison, Nasen won a £3.4 million contract in 2018 to create a network of 10,000 schools by March 2020 which would "spread best practice" on supporting pupils with SEND.
Eight regional leaders and their 16 deputies get time out from the classroom to push the project. However, the original target has been pushed down the road: Nasen is currently in 8,733 schools and now expects to reach 10,000 schools by early 2022.
This month Nasen has also launched "personal development networks" for individual teachers to improve their SEND expertise. Staff are clearly keen, as about 600 expressions of interest were sent in for about 80 spots (ten per regional schools commissioner area).
This all feeds into Hassall's main aim: to hugely increase Nasen's reach in schools. It's a priority she shared at Nasen's annual conference last Friday, where new education minister Will Quince gave the keynote speech.
"I want Nasen in every school in the country," she enthuses. Currently, about 23,000 school staff are Nasen members, in about 8,700 schools (roughly 40 per cent of all schools). The aim is for a Nasen member in 43 per cent of schools by the end of March next year, and in 50 per cent by March 2023.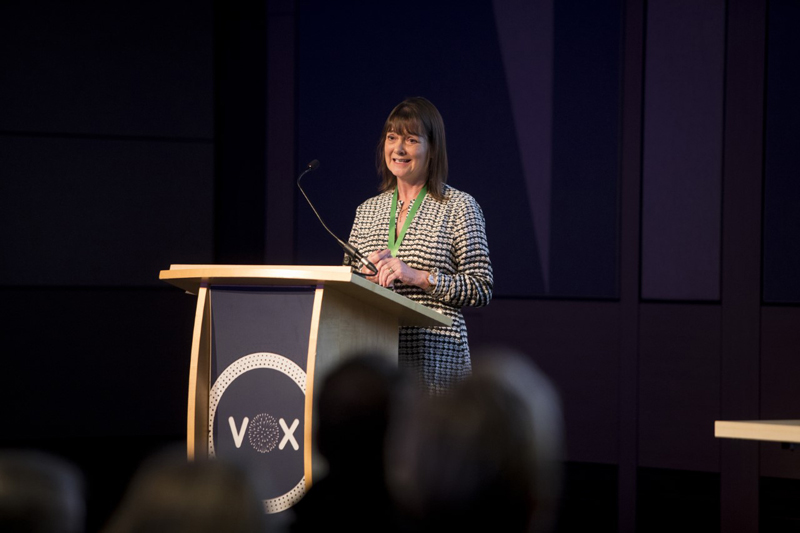 "Let's get that membership up, because if you've got significant membership, we're much more likely to be listened to."
To encourage the sign-up, Nasen's trustees also waived the annual membership fee for staff (between £99 and £149) earlier this year. It puts the pressure on Hassall, but she's clear it was the right move.
"It means we've lost a big chunk of money, but we're just going to have to work harder at the fundraising piece," she says, adding, "more can be gained by having more members in a school."
Hassall also wants to get funding for SEND research into schools, led by teachers. The result, she hopes, will be "more visibility" for Nasen's voice.
Her superpower, I would say, is her determined positivity. "Rather than talking about a deficit, can we find really good practice and share it around," she concludes, beaming.
Challenging and negotiating the system on behalf of young people with additional needs is, quite clearly, in her blood.