To see how your pupils have done in their GCSEs compared to others nationwide, we have compiled the data on subject results.
You can find links to the individual subjects below.
GCSE results: all subjects, England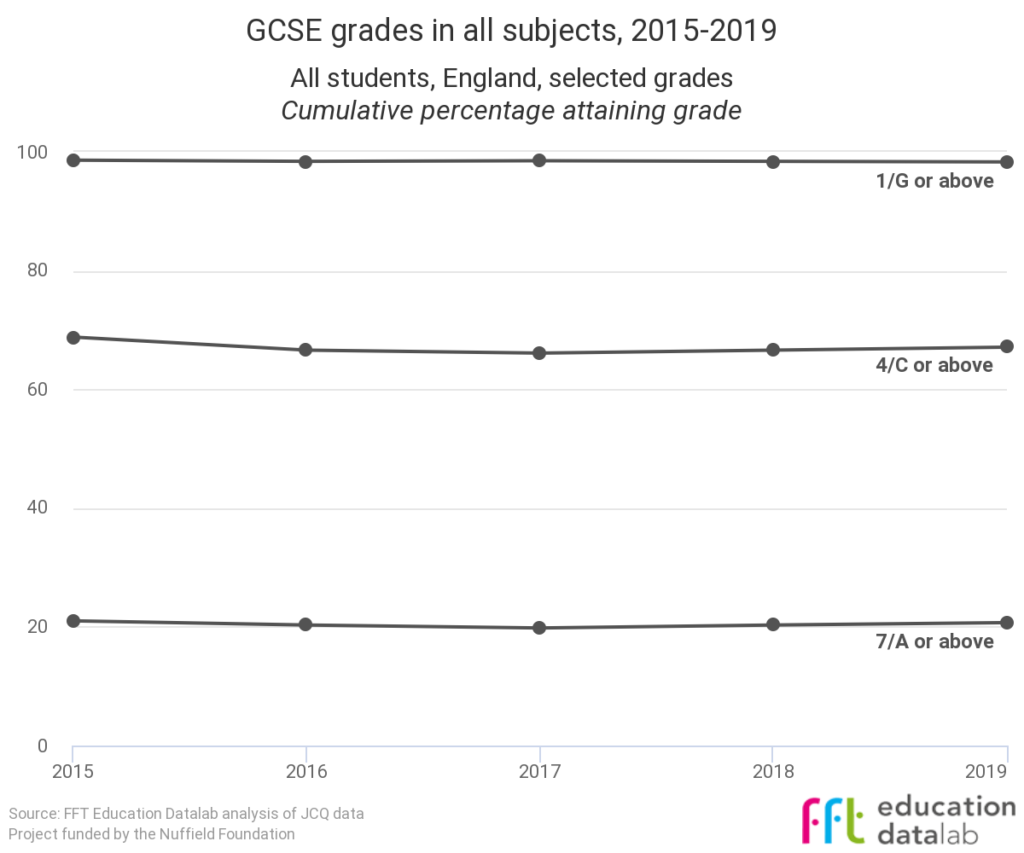 GCSE entries: All subjects, England
*Massive thanks to Education Datalab for these super handy tables!
GCSE results 2019: subject tables