Labour has called for a "standardised" version of teacher-assessed grades as a plan B in case Covid forces another year of cancelled exams.
If exams go ahead, the opposition is calling for grades to be pinned at 2020 levels, despite concerns over "baking in" grade inflation.
But, setting out its own proposals for GCSE, BTEC and A Level exams in 2022, Labour said a "clear plan B" was needed in case pupils face further disruption.
'Nationally consistent' materials for teacher assessment
It wants to see schools again allowed to carry out assessments in place of exams, but with extra measures beyond moderation to improve their reliability.
These include confirming two specific points in the spring term when assessment should take place, clearly communicated well in advance to schools and teachers.
The party also said detailing "nationally consistent materials" which schools should use was key.
A recent student and teacher survey by the Sutton Trust charity found stark discrepancies between schools' A-level assessments this year. Nearly two-thirds used mocks, 35 per cent used tests written by teachers, 17 per cent used classroom work and 13 per cent used homework.
Independent schools were more likely to use a wider variety of tests and give students both prior access to questions and "open book" assessments.
Advance topic notice and more question choice
Labour's own plans for exams should they go ahead as normal next year would see pupils given advance notice by January 1 of topics they will be examined on. It also wants students to have greater question choice, and back-up papers for November and January exams should be planned for those unwell or self-isolating.
The opposition noted those sitting exams next year had missed "substantial amounts of teaching" because of Covid disruption.
The party backed pegging 2022 results to 2020's grades. It warned any return to the 2019 grade distribution after two years of more generous teacher-assessed grades would "unduly penalise" current exam-year students.
Labour analysis suggests students entering their final GCSE year next week have been absent for an average of 47 days over the past year, a quarter of their whole schooling.
'Ethically and politically tricky' decisions on grades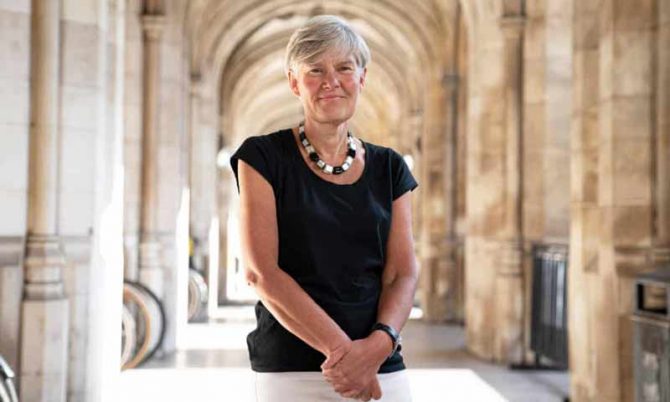 Shadow education secretary Kate Green said young people were returning to classrooms this week with "no idea how they will be assessed".
"They are being let down again by a Conservative government which has shown no care for their futures, providing only a vague consultation for this year's exams series."
Former government education advisor Sam Freedman has similarly argued grades should be "permanently rebased" to 2020 levels. He  said it was fair to students who had suffered learning loss and would have to compete with students who received grades in 2020 and 2021 for university places and jobs.
But he acknowledged in a report last month it was unfair to 2019 and earlier cohorts assessed against a "more difficult standard", and university admissions would be more complex with last year's grade rises "baked in".
"While this is not a technically difficult problem it is ethically and politically tricky," he wrote.

No answers yet as new term looms
Exam arrangements and contingency plans for 2022 are yet to be confirmed, with a consultation ending on 1 August.  Proposals included a choice of topics for some GCSE subjects and advance information about the focus of exams in others.
Labour and education unions had demanded answers before the new academic year.
Paul Whiteman, general secretary of school leaders' union NAHT, called the wait "problematic," saying students and staff "deserved clarity" to plan for the new year.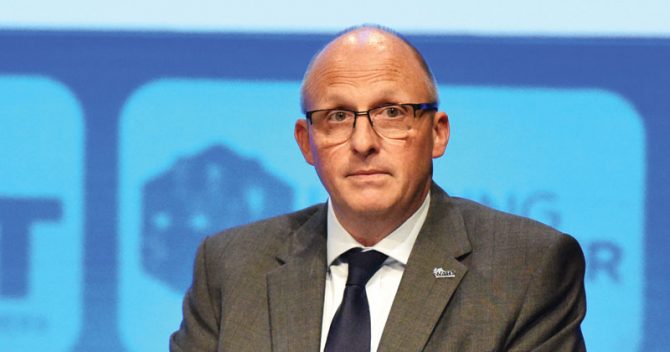 He added that school and college leaders were already "thinking further ahead" too about students beginning A Level and GCSE courses with exams due in 2023. They have also "had to endure a great deal of disruption to their education" and could face more this year.
A Department for Education spokesperson highlighted the consultation on exam adaptation which "recognise the disruption the pandemic has caused to education". Final plans will be confirmed "early this term" to give everyone certainty as soon as possible.
Ofqual will be asked on grading to be as fair as possible to past, present and future students, they added.
The DfE said it was working with Ofqual, exam boards and sector representatives on contingency measures.