Teachers in affluent schools were more likely to be pressured by pushy parents to boost their child's grades this year, a new study has found.
The Sutton Trust's research looks at the pandemic's impact on assessments and university admissions in light of exams being cancelled for a second year.
Researchers used data from 463 student surveyed through Youthsight and 3,221 teachers through TeacherTapp.
Here's the key findings…
1. Affluent schools faced more parental pressure
The Sutton Trust found that 23 per cent of private schools teachers reported parents had approached or pressured them about their child's grade this year.
This compares to 17 per cent at more affluent state schools and 11 per cent at the least affluent.
Private schools were also more than twice as likely than state school teachers to say that they had been approached by more than one parent (16 per cent v 7 per cent).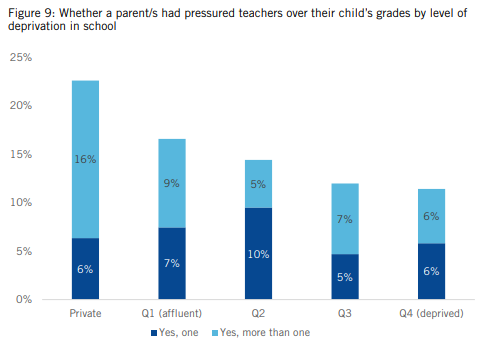 More than half – 52 per cent – of teachers working in the most deprived schools thought the support they had to determine grades was insufficient. In schools in richer areas, this was only 44 per cent.
Sir Peter Lampl, Sutton Trust founder and chair, suggested universities give "additional consideration to disadvantaged students who have just missed out on their offer grades".
Ofqual told headteachers to keep records if their teachers come under pressure from students and parents to boost exam grades as it may amount to malpractice.
2. Private schools more likely to have prior access to exam questions
Nearly all (96 per cent) of teachers said at least one assessment was say by pupils under exam conditions to calculate A-level grades.
Of the other measures, 63 per cent used mock exams, 80 per cent used past papers and 35 per cent use tests written by teachers.
Some schools used homework (13 per cent) or previous classroom work (17 per cent).
But independent schools were more likely than state schools to use a wider variety of tests, including giving prior access to questions (24 per cent v 19 per cent) and 'open book' assessments (18 per cent v 11 per cent).
Likewise, more affluent state schools and those with higher Ofsted ratings were more likely to use mock exams and assessments based on past papers.
But more deprived schools and those with lower Ofsted ratings were more likely to use homework or classroom work.
3. State school pupils take biggest learning hit
The study found over a quarter of university applicants from working-class backgrounds had insufficient study space at home – compared to 16 per cent in middle-class households.
Thirty-seven per cent of state school pupils felt they had fallen behind their peers, compared to just a quarter of private school pupils.
Children in independent schools were also more likely to receive one-to-one tutoring (15 per cent) compared to just 9 per cent of state school children.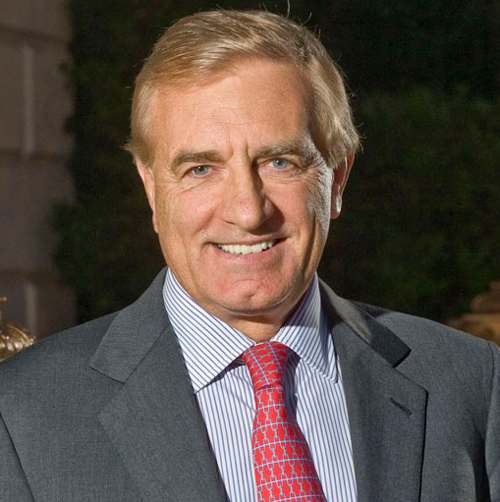 Lampl said it is "vital that poorer students are not disadvantaged by the greater impact of the pandemic on them".
4. University place anxiety lessens
More than half (56 per cent) of Russell Group university applicants felt the pandemic would negatively impact their chance of getting into their first choice, the study found.
But anxieties have eased since Spring, with 47 per cent of applicants worried about getting into their first choice in June, down from 62 per cent in April.
State school students are more than twice likely to feel unprepared – 36 per cent compared to 17 per cent of private school applicants.
Forty nine per cent of state school applicants didn't feel confident they'd have the right information and support to appeal, compared to 43 per cent of private school students.
The Sutton Trust recommends universities should identify key gaps in learning at an early stage in the first term and provide support. The charity also says schools provide as much support to students as possible around results day and during the clearing period.
5. 2020 data delay 'hampering' understanding
The Sutton Trust said data on this year's GCSE sand A-level results should be made available to researchers "at an early stage".
But, as Schools Week revealed, data from last year's assessments is still yet to be published, due to data protection issues.
The charity said this delay has "hampered our understanding of last year's process, with knock on effects for this year".
They also call for the pupil premium, recovery premium and National Tutoring Programme to be extended to 16 to 19 year olds and a "long-term plan" for assessment in 2022 and beyond.