The chief executive of the E-ACT academy trust has been suspended, Schools Week understands.
A message to staff at the academy trust, which runs 28 schools, states chief executive Jane Millward is "away from work".
It is understood she has been suspended. The reason for suspension has not been disclosed.
In a statement, the trust said: "We can confirm that Jane Millward is currently away from work.
"In her absence, the day to day running of the trust will continue under the leadership of the executive leadership team."
A message sent to staff by chair of trustees Lord Knight, a former Labour schools minister, said: "I want to give you my personal reassurance that the running of the trust continues unaffected and that you can continue to do your brilliant work as usual in our academies and elsewhere."
Knight, who joined as a trustee earlier this year, added: "At E-ACT, we have always been committed to providing the very best opportunities to our children and staff, and with your support, will continue to do just that.
"I take this opportunity to thank you on behalf of the board for everything you are doing for the trust."
Millward was approached for comment via the trust.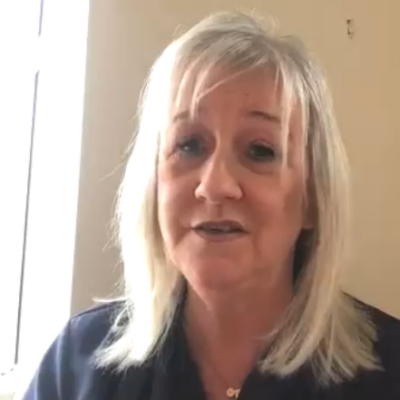 The trust's disciplinary policy, published on its website, states suspension of a staff member is a "neutral act and should only be used to enable a matter to be investigated, or in the interests of protecting children and/or staff while a matter is investigated pending any further action that may be necessary".
It added: "Suspensions are a precautionary measure and should not be regarded as prejudging the matter."
E-ACT is among 43 trusts that have more than 25 schools, as of this October.
Millward, a former Ofsted Her Majesty's Inspector, succeeded David Moran who stepped down in 2019 after what trustees described as a "radical transformation".
E-ACT was issued a financial notice to improve by the government in 2013 and banned from taking on new schools.
The finance warning was lifted in 2015, but only after the chain transferred 10 of its schools to other sponsors following a damning focused inspection in early 2014.
A second focused inspection in 2016 found too few of the trust's pupils received a good enough education. At the time, Ofsted warned that more than half of the trust's 23 schools were not providing a good standard of education.
The trust's performance was rated as 'average' in the government's multi-academy trust league tables in 2020 – the last time they were published before Covid.
Heartlands E-Act Academy, in Birmingham, won the TES Schools Awards secondary school of the year in 2020 after being ranked the number one sponsored academy in the country for its 1.46 progress 8 score.