Academy trust chief executives earn a median salary of £127,000, with men pocketing on average £15,000 more than women, a new analysis has found.
The Confederation of School Trusts has released a new salary benchmarking service for executive roles in the academy sector.
The tool is based on a survey of 118 trusts about the pay of 126 individuals. The sample covers a range of different sizes of trust – from those with five or fewer schools to those with more than 20.
The analysis found the median salary for academy trust CEOs was £126,974. But this varied across the country, with a median of £131,948 in London and the south east, compared with £121,912 in the rest of the UK.
The CST said that although it had also calculated mean salaries, it had used the median pay for comparisons throughout the report as this was a "more commonly used and robust measure, less open to influence by outliers as can be the case with the mean".
It is not known which trusts were included, and specifically whether the Harris Federation responded.
Its chief executive Sir Dan Moynihan is England's best-paid CEO, earning at least £455,000 according to the latest accounts. Inclusion of his salary in any analysis would likely increase the average.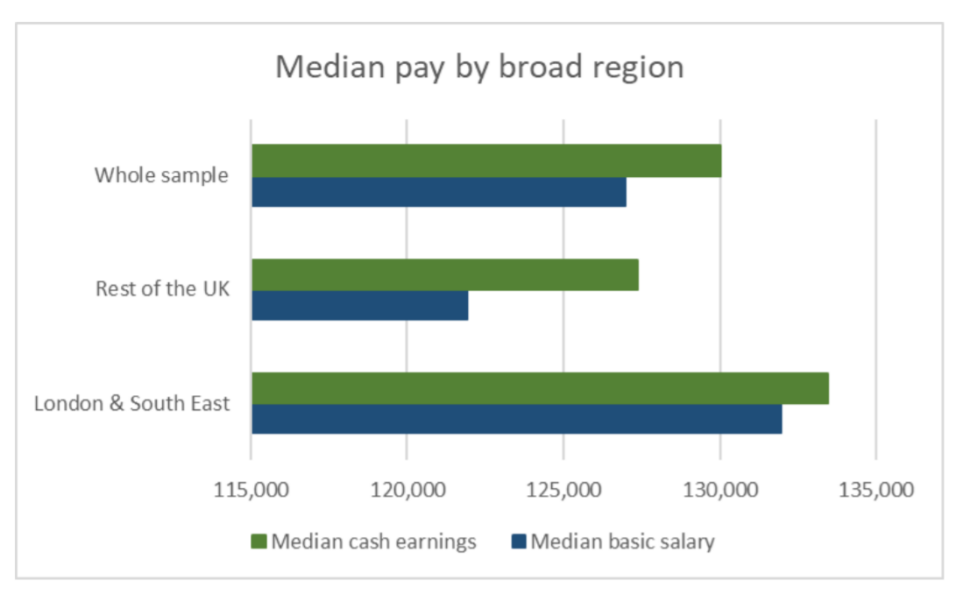 Men paid 12.5% more than women
The survey also revealed that men in CEO roles are paid on average 12.5 per cent more than women. The average salary for men is £135,000, while for women it is £120,000.
The gap was even larger among senior directors and executive heads, with men earning £98,026 on average, over 18 per cent more than the average £82,719 earned by women.
Leora Cruddas, CST's chief executive, said she was "delighted to know this benchmarking service is now available to support school trust boards make evidence-informed decisions on remuneration".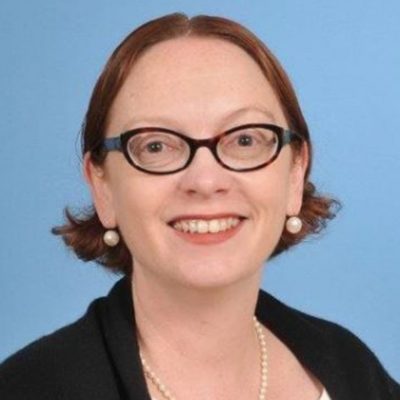 "Without comprehensive and representative data, it is increasingly difficult to understand and benchmark the remuneration of different levels of executive roles in the school trust sector."
But boards wanting to use the tool for benchmarking as part of their remuneration process will have to pay to access the full survey results.
The CST said they the results could be accessed "via a licence for the XpertHR Cendex platform".
Data follows warning over 'super league' of academy pay
It comes after a Schools Week investigation earlier this year revealed how the country's best-paid academy bosses are pulling even further ahead from the rest, prompting warnings of an emerging "super league".
Our analysis was based on the accounts of the 277 trusts that have received letters from the government about executive pay in the past four years.
It found that senior figures earned £154,444 on average at trusts with more than 15 schools on the DfE's watchlist, although the figure includes pension and national insurance contributions.
Schools Week has also previously highlighted the emerging gender pay gap at trust leadership level, with our analysis in 2020 finding that at the 30 best-paid trusts, the average CEO pay for men was £232,000, compared with £196,000 for women.
Just one of the top 20 best-paid bosses last year was female, our analysis found.
But gender gaps exist in other sectors too.
An analysis by Inside Housing found women chief executives of housing associations were paid £165,630 in 2018-19, 2.21 per cent lower than the £178,505 male chief executives took home.
Meanwhile the Health Service Journal found women health trust bosses were paid around £176,000, compared to £183,000 for their male counterparts.
Senior directors and executive heads earn £93k
CST's benchmarking tool also looked at the average pay of other executive roles. Senior directors and executive heads earned on average £93,395, while directors earned £76,480.
The average salary for "senior function heads", senior managers who do not attend board meetings, was £65,375, while it was £55,005 for function heads. Department managers earned on average £47,485.
The tool also compares executive pay in academies to other industries. It found that academy CEO salaries were slightly higher on average than those in public services, but slightly lower than the charity and not-for-profit sector.
Average CEO salaries in private sector services and manufacturing and production were substantially higher, at £269,116 and £246,648 respectively.
Cruddas said she was "particularly pleased to note that average rates of school trust CEO pay compared to other relevant industry sectors demonstrates clearly that pay in the school trust sector is not disproportionate".
"In fact, pay in the school trust sector is comparatively lower than other industry sectors, particularly taking into account the level of accountability for school trust CEOs."