Funding for new national professional qualifications (NPQs) will now be available to staff in all schools, the government has said, in a U-turn on previous eligibility criteria.
The Department for Education said today that the free qualifications would be on offer to teachers and leaders "in every school in the country".
The government had previously said that scholarships for four of the six new NPQs would be limited only to staff in the most deprived schools. The eligibility change has come into effect immediately.
The funding available for the qualifications still stands at £184 million, the same as was announced earlier this year when the old eligibility requirements were in place. The DfE said the cash would provide 150,000 NPQs over the next three years.
The six new and reformed qualifications are available in executive leadership, headship, leading behaviour and culture, leading teacher development, senior leadership and leading teaching.
Some bursaries increases amid fears Covid recruitment boom could be shortlived
The announcement on NPQs comes as the DfE confirmed it has increased the value of some initial teacher training bursaries, after slashing them last year.
However, bursaries in chemistry, computing, mathematics and physics will remain at £24,000 in 2022-23, the same level as this year, despite fears the uptick in teacher recruitment as a result of the Covid pandemic will not be maintained.
Official data shows the number of people starting ITT courses rose by 23 per cent last year, with the government meeting its recruitment targets for the first time in eight years.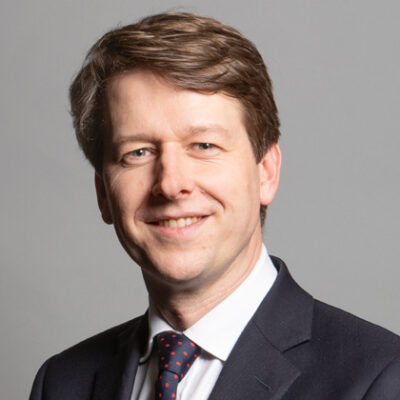 But experts have warned the Covid-related bounce could be shortlived. Jack Worth, an economist at the National Foundation for Educational Research, has pointed to a "recent slowdown" in applicant numbers.
Schools minister Robin Walker said: "Great teachers can transform young people's lives, and I want this country to recruit and retain the most talented, committed teachers who support students to thrive and achieve their potential.
"Quality, face to face teaching is the single most important factor in supporting our young people to recover from the impact of the pandemic, and this investment provides a fantastic opportunity to attract and develop the world-leading teachers and school leaders who will guide, care for and educate our children for years to come."
Boost to bursaries in languages, DT and geography
Next year, bursaries in languages, including ancient languages, will increase from £10,000 to £15,000, while trainees in design and technology and geography will also be eligible for £15,000, having not been eligible at all this year.
However, classics has been removed from the list of eligible subjects for 2022.
The bursary for biology will also increase from £7,000 to £10,000. Applicants may be eligible if they have a first, 2:1, 2:2, PhD or master's degree. School direct salaried grants will be the same values as the bursaries.
Scholarships in chemistry, computing, maths and physics will remain at £26,000, the same as this year. Undergraduate bursaries in secondary maths or physics will remain at £9,000, while the troops to teachers bursary will continue to be £40,000.
Grants for postgraduate teaching apprenticeships will change slightly next year.
The amount for chemistry, computing, maths and physics trainees will remain at £15,000, while the grant for design and technology, geography and languages trainees will be £6,000. Biology trainees will attract £1,000. Again, classics is no longer eligible.
The government said it was making £129 million available for trainee teachers next year, roughly the same amount as this year. The DfE has not explained how it expects the same amount of funding to cover increased bursaries in several subjects.