Appeals to exam boards over grades issued this summer will have a "very high" threshold to meet, and there will be no scope for "speculative appeals", Ofqual's chief regulator has said.
This year, students can request that their school reviews their teacher assessment grade for procedural problems or administrative errors.
If they are not satisfied, their school will escalate an appeal to exam boards, which will consider whether the grade was a "reasonable exercise of academic judgement" based on the evidence available.
But Simon Lebus, Ofqual's interim chief regulator, told the Girls' Schools Association's summer briefing yesterday that it was "important to emphasise that this a very high threshold to meet".
He added that because grades are based on a teachers' "holistic judgement", there will not be scope for "speculative appeals" where a student is near a grade boundary as there is in a normal year, "because that is not the nature of the grading judgement that is being applied".
Lebus said this was a point Ofqual would be "seeking to emphasise" in their communications over the next few weeks.
Last week, the Department for Education announced it would give schools £75 per "priority appeal", for them to bring in staff during the summer holidays.
Lebus again acknowledged that TAGs – which have involved some teachers marking optional assessments in their spare time – put an "extra burden of work" on teachers and potentially placed them in a "rather invidious position".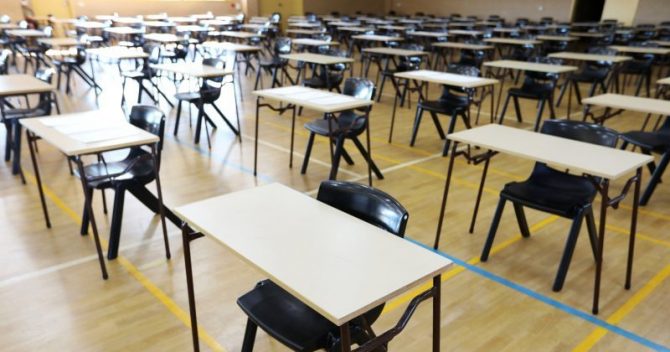 "I know also, in some cases, that the challenge of managing that tension has been further compounded by anxiety about heightened and occasionally intrusive parental interest and expectation."
Headteachers have been told to keep records if teachers come under pressure from students and parents to boost exam grades, as it may amount to malpractice.
Lebus – who will be in post until September – said there was a "strong desire" to return to exams in 2022.
But they will need "resilience" to be able to cope with a "very uncertain public health situation".
They will also need to "reflect the reality" that students will have suffered lost learning, and A-level students will not have sat public exams before, as their GCSEs last year were also cancelled.
This year, the government came under fire for not having an "off the shelf" plan B ready for the cancellation of exams for the second year running.
Lebus previously said government was considering making "adaptations" to exams in 2022 similar to those proposed for this summer's assessments before they were cancelled.
In Ofqual's corporate plan, the regulator said it anticipated more tech-driven changes.
Lebus said yesterday there would be some "practical issues", such as the ability of students to take exams online, but in the longer term he expected there to be "developing interest" in the use of artificial intelligence.
He said this could be used for adaptive assessments and to "support human judgement in marking".
He also hopes teacher training and CPD will include a "greater emphasis" on the "principles and practice of good assessment".
"It is such an important part of the educational process, and the best way to guarantee its value and equity as a method of supporting progression is for there to be widespread understanding of how it works."