Exam boards will save millions by using only one-seventh of the examiners they would usually need in a normal year, while teachers spend their spare time marking assessment papers for GCSEs and A-levels.
It comes as 10,000 educators signed a National Education Union letter requesting £500 compensation for teachers involved in deciding grades this year.
Some heads have called for a 50 per cent refund on fees this summer, but exam boards have defended themselves, saying they are working harder than normal too.
All boards have pledged to hand back any savings to schools, but they won't say how much. Last year, just 25 per cent was refunded.
It will be crucial that the boards set out very clearly and publicly an itemised list of their costs
This year, the exam boards are quality assuring teacher assessed grades (TAGs) through random sampling and targeted checks.
To do this, they have recruited "centre quality assurers" (CQAs) from their pool of "experienced assessors", as well as involving internal staff.
But the numbers hired look to have dropped drastically this year.
The Joint Council for Qualifications did not provide Schools Week with exact details, but said the number of examiner roles this summer will be in the "4-figures" – so a maximum of 9,999.

In 2019 – the last standard year of exams – there were 67,000 examiner roles needed by exam boards for GCSE and A-levels, according to an Ofqual blog.
Some examiners work for more than one board in a normal year, but that could mean an up to 85 per cent drop in the number of examiners needed – potentially saving boards tens of millions of pounds.
According to 2019-20 accounts, AQA spent £62.2 million on "examiner costs" that year, but there was no further breakdown of what was spent specifically on marking.
But JCQ warned against comparisons with normal years, saying it would be "inappropriate" as the processes this year "are unique".
Head teacher Jules White, founder of the WorthLess? campaign, said there is "frustration" because schools "need to know exactly what legitimate costs of all exams boards are, and they should publish that with comparisons".
"The department needs to realise that teachers who have worked extremely hard are being asked to go to the wall again."
Although exams are cancelled, schools have been given the option of running in-class assessments to gather evidence for TAGs this year.
Roisin Davison, head of history at John of Gaunt School, in Trowbridge, said she has had to mark and internally check 240 GCSE exam papers, many in her spare time and often until midnight.
She added: "This is not the fault of the schools, rather the government, which has imposed a huge workload on teachers."
The NEU sent its letter to education secretary Gavin Williamson last month, calling for £500 compensation, in line with teachers in Scotland, who are receiving £400 for their work in grading this year.
A survey of over 2,000 members by the teachers' union found that 94 per cent saw no reduction in their teaching load to mitigate the extra work.
In January, boards were slammed after Schools Week revealed they were raising fees despite exams not going ahead.
Geoff Barton, general secretary at heads' union ASCL, said it will go down "incredibly badly" if exam boards fail to "stump up a rebate that fully recognises" schools have "shouldered the burden".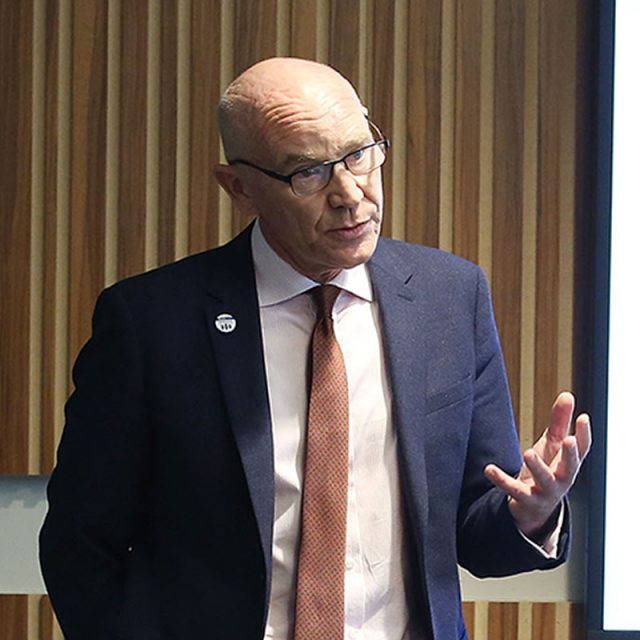 He added: "It will be crucial that the boards set out very clearly and publicly an itemised list of their costs, together with the resulting rebate that will be paid to centres, and that they do this as soon as possible. There is a real strength of feeling about this issue."
AQA, which asked for 50 per cent of fees upfront, has said it will refund schools the money it normally spends on marking "for them to use in any way they choose". The rebate is still being decided, dependent on final costs, but they hope to do it by the school holidays.
Pearson said it "remains fully committed to passing on net savings to schools, wherever they exist".
OCR said it needs to cover its costs and hopes to confirm savings in July.
OCR add that in "the interests of transparency" they will "explain clearly" in communications to schools how they've calculated this year's rebate.
Meanwhile, Schools Week has seen an email AQA sent in April to senior examiners asking about being involved in stage three of quality assurance.
Examiners were asked their availability from June 23 to July 13, with online training taking place in early June. It also asks whether they would be free between results days through to the middle to end of September, for GCSE, or mid-October for A-level, for appeals.
OCR told examiners in March that it would not be using the furlough scheme this year. Last year, Cambridge Assessment, which owns exam board OCR, furloughed some examiners but offered others a £250 one-off "goodwill" payment instead.
The board told examiners it decided not to use the scheme this year because it still needs "assessment specialists to undertake tasks associated with providing materials and support to teachers" as well as planning for the autumn exam series.
The Department for Education said "many elements" of the awarding approach this year were designed with "workload in mind".
They added that exam boards "will need to cover their costs" adding: "We expect they will make commercial decisions on fees and refunds on that basis."