Ofqual's chief regulator said they anticipate more tech-driven changes in the qualifications market due to the "catalyst" impact of the pandemic.
In the regulator's 2021 to 2022 corporate plan, published today, interim chief Simon Lebus said he was "pleased" awarding organisations have "embraced" greater use of technology this year.
He said: "Covid-19 has acted as a catalyst to these new approaches and we anticipate more changes across the market.
"We welcome these innovations and have been active in engaging with awarding organisations to support their safe implementation in the interests of learners, quality and fairness."
It comes amid a debate on the future of exams and how they should be adapted going forward.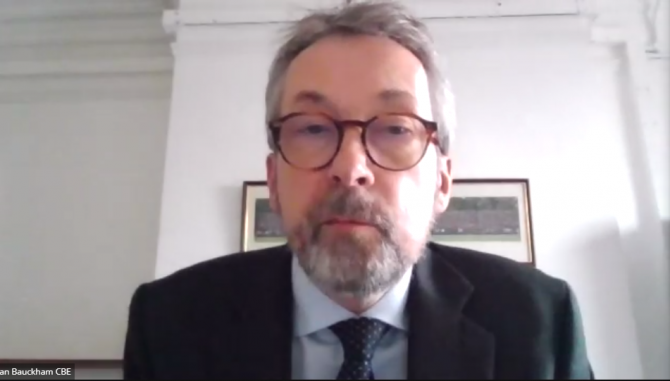 Lebus said they will evaluate the response of the industry to technology in the qualification industry "so that we are best positioned to apply the learning to regulate for public confidence and standards in response to COVID-19 and looking ahead to the future".
The government's education recovery tsar Sir Kevan Collins told the Lords youth unemployment committee on Tuesday that there's a "big discussion to have about the future of GCSEs".
He added: "And I also think there's a big discussion to have about the future of online exams. I think we need to move more quickly to assess online, because I think that is the future."
But a study by Ofqual in December found that large-scale standardised tests couldn't be moved online in the "immediate future".
Interim chair Ian Bauckham said they will deploy Ofqual's "significant expertise in assessment" to evaluate Covid-19's effect on "our role within the qualification system".
He added: "We will look for opportunities to improve the resilience of the system and support public confidence in standards, both this year and in the years to come."
In the plan, Ofqual has again committed to consult on the arrangements for 2022 exams, saying they will put in place "appropriate measures to mitigate risks to fairness and validity".
Lebus said in March that government was considering making "adaptations" to exams in 2022 similar to those proposed for this summer's assessments before they were cancelled.
For national assessments – like SATs which have been cancelled for two years – Ofqual will focus on their "validity" as they are reintroduced.
It adds: "We will monitor and advise on risks to validity of the transition to new assessment arrangements and the Standards and Testing Agency's overall test delivery."
Ofqual is receiving funding of £25 million from government to deliver the corporate plan, up from £23.1 million in 2020-21.