The education secretary has told schools to "carry on" with plans for nativities, despite concerns over Covid rates and the new Omicron variant.
Nadhim Zahawi faced questions about whether such Christmas events should go ahead as other measures are tightened, with nine cases of the variant now identified in Britain.
Some schools have already scrapped planned nativities, and many did not happen last year.
Nativities an 'important part of our life'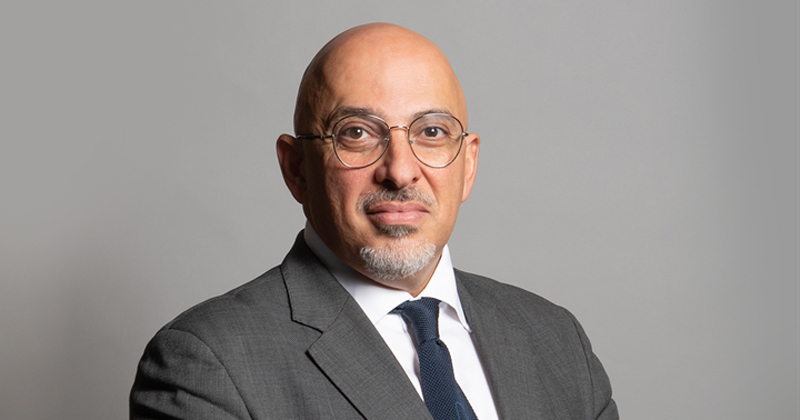 Appearing on ITV's This Morning today, he said: "We need to make sure that teachers take appropriate action if they are worried about high levels of infection but actually nativities are an important part of our life.
"My very strong advice is, if you've organised nativities carry on. We haven't changed that advice at all, the advice we've changed is precautionary."
School staff and visitors have been told to wear face coverings in corridors and communal areas in new guidance today, while secondary students are also advised to wear masks. Schools should also reconsider trips abroad, and parents "bear in mind" the impact of self-isolation rules for returning travellers on their children's education.
But Zahawi also pushed back against the suggestion schools should introduce bubbles, "because that reduces attendance signficantly."
He highlighted the impact of being away from school on pupils' mental health, adding: "The best place for children to be in is a classroom learning."
DfE: host events, take tests, improve airflow
A blogpost by the DfE on Friday said it was "a matter for schools" to decide on hosting events. It noted guidance had not changed, so schools could continue to welcome visitors.
Schools hosting events should "take steps to improve fresh air flow" through ventilation systems or opening doors and windows, it adds. But schools are also told to "make sure they maintain a comfortable temperature and don't compromise fire safety".
In a section on what precautions parents can take, it says: "You should take a rapid lateral flow test if you're going to be coming into contact people you don't normally meet."
Third year of uncertainty over nativities
The DfE acknowledged that "sadly last year many had to be cancelled".
A Teacher Tapp poll of staff last November saw more than half of respondents in some regions say nativities were not happening. Some were held virtually. School leaders' union ASCL had said Covid made holding the events "very difficult".
It followed disruption the previous year over the general election. Schools Week revealed that hundreds of schools faced festive disruption because they will be used as makeshift polling booths for the snap election on December 12.
But the government then U-turned, saying it would fund councils to find alternative venues for polling stations to ensure school nativities and Christmas concerts aren't axed because of the election.
The DfE's latest blogpost said the country was in a better position than last year. "We are at a different stage of the pandemic and so many people are benefitting from the protections the vaccines offer, we hope many more will be able to go ahead."
But it acknowledged some local directors of public health may "suggest that they don't hold gatherings" to schools with particularly high Covid rates.