Hundreds of schools are rescheduling nativity plays and Christmas concerts while parents scramble to make childcare arrangements, following the announcement of next month's general election.
The election on Thursday, December 12, called to break the parliamentary stalemate over Brexit, will take place in the penultimate week of term for most schools.
School leaders and MPs have warned of disruption as schools are forced to become polling stations.
For some it will be the third time this year they have had to close – in May ballot boxes moved in for local and then EU parliamentary elections.
'Brexit screws up Xmas. Cheers'
Helen Williamson, the head of Billingshurst Primary School, in Horsham, West Sussex, tweeted she now has to "deal with" an election "in the middle of our Christmas productions and nativity performances".
The local council has snubbed the school's pleas for it not to be used as a polling station, and Williamson added: "Brexit screws up Christmas. Cheers."
Of 1,450 primary teachers surveyed by Teacher Tapp, 116 (one in 12) said the election would disrupt a planned activity such as a nativity play or concert.
When secondaries were taken into account, 219 respondents said there would be some kind of disruption, including to end-of-year assessments.
Schools Week analysis of the 2015 general election found one in six schools had to close or partially close.
Paul Whiteman, the general secretary of the National Association of Head Teachers, said the timing of December's election "could prove particularly disruptive, landing during a special time of year for many primary schools and clashing with nativity plays or other seasonal celebrations".
Breakfast club cancelled, parents left in lurch
At St Jude's Church of England Primary School in Herne Hill, south London, leaders have moved their reception nativity play to the following day.
Alexandra New, the school's head, said she would normally offer a breakfast and after-school club in the "extra space we have, but I can't offer that on an election day because of safeguarding and all the others issues that arise from it.
"It's hard to find solutions for parents really, other than just saying 'we're sorry, you'll need to sort yourselves out with some childcare or not go to work'."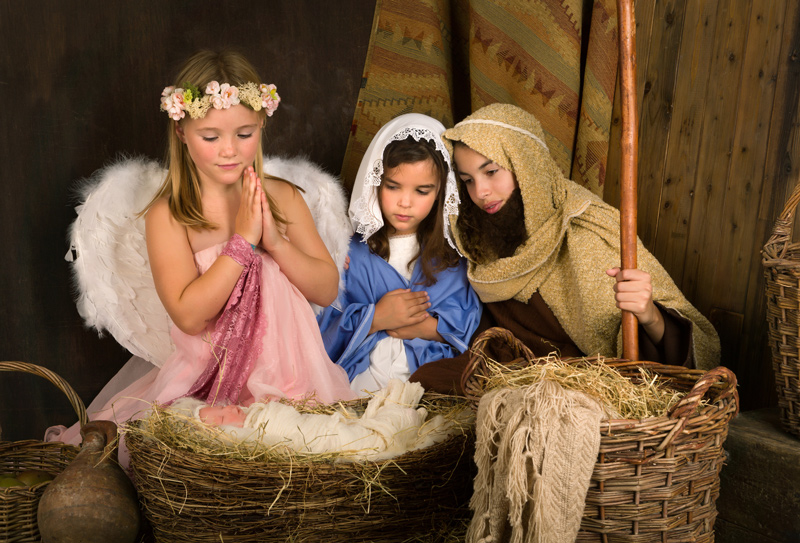 Simon Jackson, the head of the nearby St Leonard's C of E Primary School in Streatham, said schools were having to pick up "responsibility for thinking about our parent and family community, because there certainly hasn't been any consideration given to it by parliamentarians".
The school will move its infant party to the week after the election, but a reception trip to London Zoo on December 12, already paid for by parents, will go ahead. Pupils will have to be brought in through a separate entrance to be registered and then moved on to coaches.
"Elections always present a bit of a challenge in terms of how much notice we're given, but it's always much more difficult to shove something into the calendar for December at short notice," he said.
Politicians should 'say sorry' for disruption
Speaking in the House of Commons earlier this week, Anne Main, the Conservative MP for St Albans, said politicians should be "saying sorry" for the "cancelled Christmas decorations or whatever else was going on in halls that are now going to be having election proceedings".
Earlier this year, hundreds of parents petitioned Brighton and Hove council to stop using schools as polling places.
The council said it had aimed through a recent review to minimise disruption.
Alex Phillips, a Green Party councillor for the centre of the city, told Schools Week the election "is going to mean already overworked teachers having to move events and potentially cause parents to miss out on seeing their children take part in a celebratory rite of passage".
Some councils – including Wolverhampton and Northampton – are proposing to reduce the number of schools used as polling stations to minimise the impact on children's education.
However, it's unlikely the changes will be in place in time for December 12.
But school leaders are defiant. Reach2, England's largest primary-only academy trust, has confirmed Christmas events will be moved to ensure they go ahead.
Sir Steve Lancashire, the trust's chief executive, said: "These traditions are very important to children, families and are immutable. Elections come and go."
Pre-election rules delay Ofsted's annual report
Ofsted will delay publication of its annual report as it seeks to avoid making any statements that relate to its own performance.
Civil servants and public bodies cannot publish anything that could be considered political in the period before an election, known as purdah.
But the watchdog is particularly hamstrung this year as Labour, the Lib Dems and Greens have all committed to abolishing it.
It's highly likely that Ofsted's annual report – normally released in December – will be published after the election. It reveals how the watchdog has performed over the year.
Ofsted also won't be able to publish any focused inspections of multi-academy trusts, inspection reports for local authority children's services, or any commentary or research reports.
However, it anticipates its standard school inspection reports will not be affected.
The Department for Education will not approve any academy orders, nor make decisions about the movement of academies between trusts.
Consultation responses and other expected policy decisions will also be delayed until after the election.
There are also questions about applications under wave 14 of the free schools programme, which close on November 11. The government is yet to confirm what will happen, but in the past applicants have waited about six months to hear back.
Purdah will start next week.