Two initial teacher education (ITE) providers have been rated 'inadequate' by Ofsted in the first tranche of inspections under its new framework, after inspectors found fault with the quality of training, mentoring and their curriculums.
Cumbria Teacher Training and The Solent SCITT have been downgraded to 'inadequate' in new reports published today. Both were previously rated 'good'.
Prior to the reports' publication, all ITE providers in England were judged 'good' or 'outstanding'.
The first 11 reports from inspections carried out under the new initial teacher education framework were published today, with inspectors criticising provision at five of those inspected.
Provision at Middlesbrough College and New College Durham were rated as 'requires improvement', while the University of Wolverhampton's ITT at early years was judged 'inadequate', though its other phases were rated as 'good'.
Provision at Leicester College, South Birmingham SCITT, South Essex College, South West Teacher Training, St George's Academy Partnership and The National Modern Languages SCITT was rated 'good'. None of the providers were rated 'outstanding'.
The watchdog began inspecting under the new framework this term, with inspections returning in May despite Ofsted's full inspections of schools not slated to return until next year.
Trainees satisfaction with provider 'misplaced'
At Solent SCITT, trainees praised the provider as "warm and welcoming" and were "generally satisfied with the support and guidance they receive".
But inspectors warned they had "no benchmark so their satisfaction with training is misplaced".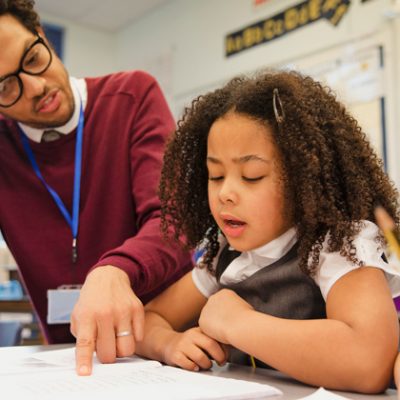 Former trainees "with the benefit of hindsight, realise that the over focus on what leaders consider the essentials for teaching in the local area, such as behaviour management, is not helpful", the report said.
This was "at the expense of deepening trainees' subject knowledge".
Inspectors found trainees were "not taught in sufficient depth how to plan a sequence of lessons that will help pupils learn", and primary teachers heard "contradictory messages about teaching early reading".
They said training and assessment "lack substance, rigour and cohesion", and mentoring was "not as focused or rigorous as it needs to be".
Leaders 'wrongly believed' provision was 'much stronger than it is'
The report found strategic and operational oversight of the partnership's work was "weak".
Monitoring and evaluation procedures were also "not strong enough and too insular", and "until very recently, leaders have wrongly believed that provision was much stronger than it is".
Twenty-six trainees started training with the provider in September. At the time of the inspection, 19 were still on the course.
Leaders had not considered that the "high proportion of withdrawals from the course might be linked to weaknesses in the recruitment process" and had been unaware of "fundamental weaknesses", inspectors said.
However, the inspection did find that trainees "develop a secure understanding of safeguarding pupils".
Ofsted stated leaders must now ensure "rigorous systems are in place so that they know if provision is improving at the pace required".
'Plethora of weaknesses'
Inspectors found that "trainees are failed by Cumbria Teacher Training" and the partnership's work was underpinned by a "plethora of weaknesses" during an inspection in May.
The partnership provided training for 36 trainees across 31 schools this year.
Inspectors found the provider had not planned the content of its curriculum "in a meaningful way" and "does not prepare trainees to be curriculum thinkers who are able to debate and challenge educational research". The report found leaders "lack ambition in their design of the teacher-training curriculum".
This was identified as a "significant weakness".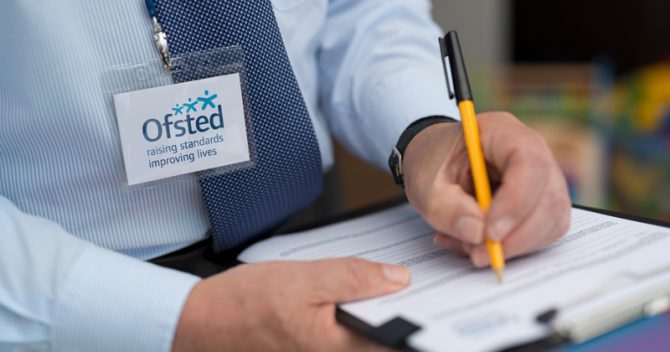 Elsewhere, inspectors found that even though support of pupils with SEND was an issue for local schools, the provider's programmes "do not define the knowledge about how to plan and deliver a curriculum effectively for pupils with SEND".
"Cumbria Teacher Training leaders reinforce low expectations for pupils with SEND", they add.
Leaders at the partnership "do not understand the role and purpose" of the core content framework (CCF) and trainees "do not develop the subject-specific teaching knowledge that they require", inspectors found.
The quality of mentoring was found to be poor because "leaders do not check the quality of mentors' work effectively" and provide "insufficient direction and training".
Trainees value school placements
Despite the weaknesses, Ofsted found that trainees at Cumbria Teacher Training valued their school placements and "said that school leaders and staff are welcoming".
However, the programme was criticised for not providing trainees "with the knowledge and skills that they need to manage pupils' behaviour proficiently, including how to tackle prejudice-based bullying".
Both providers were approached for comment.