Standing at the despatch box yesterday shadow education secretary Kate Green took her opposite number to task over the flagship National Tutoring Programme "being taken out of the hands of experts".
Citing an i newspaper report that the £62 million contract to run year two of the NTP is to be handed to Dutch outsourcing giant Randstad, Green demanded what "expertise in education, teaching and learning they will bring".
The news certainly surprised the sector, with incumbents the Education Endowment Foundation in the process of appointing a chief executive for the new charity set up specially to run the contract.
So how did a huge multi-national private company – that is already paid to be a tutoring provider – win out?
Multiple sources told Schools Week the firm undercut EEF, which was bidding under the new National Tutoring Foundation charity. While independent, the NTF would include EEF as a board member.
One source told Schools Week that Randstad's bid was deemed "better value for money". Two others said the bid was cheaper, with one source claiming it could be as much as £10 million less.
Neither the Department for Education nor Randstad would confirm details this week, saying the procurement process is being finalised. EEF said they could not comment on the bid outcome until it is announced.
The tutoring programme will double next year – reaching more than 500,000 pupils. The EEF has been criticised for its performance this year, as only 140,000 pupils have started tuition – despite 220,000 having signed up. The target is to enrol 250,000 pupils this year.
NTF had bid to target disadvantaged schools
According to sources, the NTF had bid to target disadvantaged schools, rather than areas, next year. It follows criticism that just 45 per cent of students enrolled so far are pupil premium eligible. The DfE was looking at a target of 65 per cent for next year.
But one source said: "EEF has a very strong track record as a partner to the government and they know an awful lot about tuition.
"There was a great deal of support for the NTF organisation. It was not a done deal, but I think it was a surprise the NTF didn't get it."
He claimed there is also some "reticence" in the DfE about the decision.
Recruitment for the inaugural NTF chief executive, run by headhunting firm Perrett Laver, closed on April 25, with interviews slated for this month. They wanted someone with "clear, strategic leadership" to ensure NTF is "positioned as a significant, expert voice integral to the national education debate".
Eyebrows have also been raised as Randstad is already one of the 33 approved tuition partners, and whether it can carry on delivering tutoring as well as running the programme.
Schools Week understands that in response to a question during the procurement process, the DfE said it would not "absolutely prohibit" the accreditation of a potential tuition partner "being affiliated to the prime delivery provider".
But it would have to be satisfied conflicts of interests can be "satisfactorily addressed".
Leaders criticise 'opaque' decision-making
Julie McCulloch, director of policy at school leaders' union ASCL, said the decision-making behind the NTP remains "opaque" and leaders need "reassurance that the process is both robust and transparent if they are to place their trust in it".
One source said the government outsourcing the contract to a private company was an "open goal" for criticism, adding: "If this goes badly wrong this sets back the concept of tutoring…the stakes are quite high."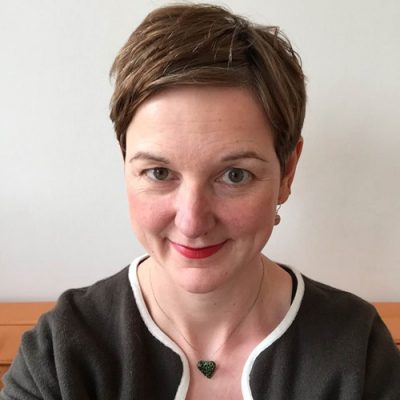 There are also questions about what will happen to Teach First's involvement. The charity currently runs the academic mentors arm, and was listed as a subcontractor on NTF's bid.
Teach First did not respond to a request for comment.
An EEF spokesperson said it was "proud" to have helped establish the NTP. "We responded to unprecedented challenges presented by the pandemic, and today, hundreds of thousands of pupils in thousands of schools across the country have been able to access high-quality tutoring and support," they added.
EEF is on track to meet this year's target of 250,000 enrolled by the end of this academic year by July, they added.
EEF previously said if the bid was unsuccessful the charity would be dissolved.
A DfE spokesperson said: "We are finalising the procurement process for the supplier of the programme for next academic year, and will set out further details shortly."
What do we know about Randstad?
The Dutch giant is a multinational HR firm operating in 39 countries. Founded in 1960, it covers a range of industries from cleaners to sports coaches.
Last year, it was appointed one of the 33 NTP providers, with a maximum allocation of tutoring 25,000 pupils across 1,500 to 2,000 schools.
The company told Schools Week in November that it had experience in tuition but did not say whether this was experience of direct provision of services rather than recruitment.
It was reported in 2019 that Google had subcontracted workers employed by Randstad to scan homeless people's faces in exchange for a $5 gift card, as part of a project to improve the search engine's facial recognition algorithms.
In 2017, inspectors found that Spanish airline Iberia had required Randstad to carry out pregnancy tests on candidates along with other medical checks, according to reports.