Most schools are not in the "best position" to find alternative provision for their excluded pupils, a leading academic has warned.
David Berridge, a professor of child and family welfare at the University of Bristol, told MPs today that it was difficult for individual schools to know about the "range of resources" available and avoid providers who are "in it for the wrong reasons".
He was giving evidence to the parliamentary education committee's inquiry into alternative provision, called as a result of concerns about large variations in the quality and availability of provision for pupils outside mainstream schools.
I'm not sure that most schools necessarily are in the best position to commission specialist resource for challenging pupils
A series of recent investigations by Schools Week found pupils face a postcode lottery for well-funded alternative provision schools, and may be being pushed out of schools for the wrong reasons.
Berridge warned that some schools may not be approaching other provision "with their eyes open".
"I'm not sure that most schools necessarily are in the best position to commission specialist resource for challenging pupils," he said.
"No doubt some are good at it, but there are a lot of providers out there. Many are doing a very good job, some of them probably making quite a lot of money, and some may be in it for the wrong reasons."
With schools often facing a choice between local authority-maintained pupil-referral units, alternative provision academies, private alternative providers and unregistered providers, it is difficult for leaders to identify what will be best for pupils, Berridge warned.
Philip Nye, from Education Datalab, brought up "off-rolling", a practice used by some schools to improve their league table standing.
He described the situation as a "great concern", and questioned the ability of local authorities to keep track of pupils not attending mainstream schools.
"One of the other questions we have is, do local authorities have the resources anymore?" he asked.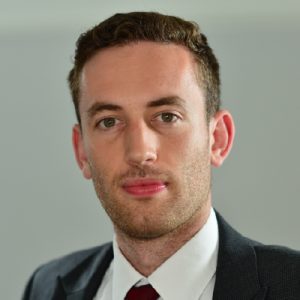 "Previously, they would have had education welfare officers who, when a child left the roll of a mainstream school would go and inquire where they were. Certainly anecdotally, we're hearing that maybe they don't [have the resources]."
This lack of information about where children end up also raises safeguarding concerns, Berridge warned.
"If we don't know where children are, who they're being looked after by, if independent providers that are small don't have to register, aren't inspected, teachers therefore aren't subject to the right checks, there might be some people who go into this for the wrong reasons."
According to another witness, Kiran Gill from the think-tank IPPR, confusion about the government's vision for alternative provision is also causing problems.
Gill warned that the schools community was "not clear" whether the government wants alternative provision to be "an alternative education" for children who cannot thrive in a mainstream school or with an academic curriculum, or whether it should just be a "referral place" for those excluded from other schools.
Justine Greening, the education secretary, recently announced plans to review alternative provision, and the government intends to collect more data on why pupils end up in the sector.