Multi-academy trusts spend three times as much on private alternative provision as they do on local authority alternative provision – even though many private providers have never been checked by Ofsted.
Schools Week asked the largest multi-academy trusts to give details of the private alternative providers they have used to educate their pupils over the last four years.
The sixteen trusts we spoke to spent a total of £2.94 million sending children who could not be served in mainstream schools to private alternative providers, but just £1 million on local authority places, because, they said, council-run provision had been closed or private provision was "better tailored" to pupil needs.
However Schools Week found that half of the 154 private providers used by the trusts do not have individual Ofsted reports, raising serious questions about the quality of provision on offer relative to its cost.
Among those which were graded, just over half were 'good', and around 15 per cent were 'outstanding', but the rest were still paid despite receiving grades three or four.
Dave Whitaker, the executive principal of Springwell Learning Community, an AP school in Barnsley, said Ofsted tries to check independent providers during their inspection of schools.
Some trusts could be hiding kids in non-compliant alternative provision
But these checks can be brief, and many private alternative providers might never be visited at all, he said.
Under government rules private providers are only inspected if they are providing full-time education to five or more pupils of compulsory school age, or they educate one pupil who is looked after or has special educational needs or a disability.
Given this, Whitaker suggested that some trusts could be "hiding kids in non-compliant alternative provision", hinting at a "can of worms".
The Diocese of Coventry MAT uses Bilton Evangelical Church for alternative provision, a body that does not appear on Ofsted's list of inspected providers.
Meanwhile Wakefield City Academies Trust, which is to fold later this year due to concerns over quality and finance, has used the Impact Centre, a private provider which costs £65 a day per pupil and was rated 'requires improvement' by Ofsted in May.
Among the trusts we spoke to, private alternative provision has become increasingly popular and the proportion of pupils sent to one has more than trebled over the past four years. The proportion sent to PRUs only doubled in the same timeframe, showing a preference for using non-council provision.
Reasons for the increase vary by trust. The Diocese of Coventry MAT claimed that Warwickshire council closed all of its pupil referral units in 2012, forcing it to seek private alternatives. Five other trusts said local council provision was full.
Both the Collaborative Academies Trust and LEAD Academies Trust said their local authorities did not run a form of alternative provision allowing pupils to return back into school when ready, whereas private providers did.
And the Harris Federation said private providers had less "complex referral processes" than councils and often produced better academic outcomes than local PRUs, which can have in their care "some of the most troubled young people in the borough".
The Cabot Learning Federation said it preferred the smaller class sizes of private provision.
But the choice to send pupils to private schools is expensive for the taxpayer: in the last two years, Harris has spent £779,000 sending 125 pupils to 34 private providers.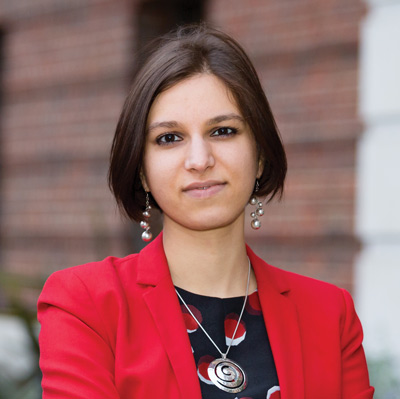 The Collaborative Academies Trust spent £179,700 in 2013-14 placing two pupils in private provision, compared with the £25,000 it spent on two pupils at the local council referral unit in the same year.
Meanwhile the Diocese of Coventry MAT spent £73,861 sending 29 pupils to private schools over the past four years, but nothing on three pupils who went to local PRUs, because costs were covered by the council.
Not all trusts are making use of private alternative providers, however. The Tauheedal Education Trust sent 39 pupils to PRUs in 2015-16, a figure which rose to 48 last year, and sent just two to private AP – and then only due to a "lack of space" in local provision.
Kiran Gill (pictured), founder of The Difference, a programme that trains teachers in alternative provision, said she was hearing that schools which "struggle to stay in the black" could not afford to use private providers, even as a preventative measure to avoid permanent exclusion.
Private providers collecting a fee have less incentive to return pupils to mainstream schooling, claimed Rob Gasson, the CEO of the Acorn Academy Trust, which runs alternative provision in Cornwall, so pupils are kept out of the mainstream for longer than is necessary.
A spokesperson for Ofsted said government guidance defines a school as an institution which provides education for at least 18 hours a week. Non-associated independent schools covered by this definition are inspected.