The powerful House of Commons education committee has launched an inquiry into alternative provision.
Robert Halfon, the chair of the committee, says MPs want to establish whether pupils in pupil referral units (PRUs) and other types of alternative provision are "receiving the best possible support".
It is the first schools-related inquiry launched by the new committee, which was formed after June's election. During the course of the investigation, MPs are expected to quiz government officials, councils and schools.
Some of the most disadvantaged young people are educated through AP, and we want to establish whether they are receiving the best possible support
Alternative provision institutions cater for excluded pupils as well as those with emotional, behavioural and medical needs, and MPs want to hear about how they can be improved.
"Students in alternative provision are far less likely to achieve good exam results, find well-paid jobs or go on to further study," said Halfon.
"Only around one per cent of young people in state alternative provision receive five good GCSEs.
"As a committee dedicated to promoting social justice, we are committed to examining these issues in our inquiry and pressing government, local authorities, schools and others to do all they can to improve educational outcomes and life chances."
The debate over the quality of alternative provision has grown in prominence in recent years, as the rate of permanent exclusions from schools has increased.
In May, Schools Week revealed that multi-academy trusts that specialise in alternative provision are being asked to expand and sponsor new schools, as council-run services are squeezed by demand.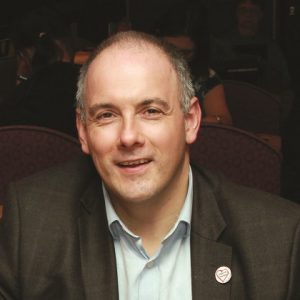 It also emerged earlier this year that many schools are shifting pregnant pupils into PRUs, while keeping them on roll at their old school.
It follows calls from school leaders for clarity over a proposal to make schools responsible for the pupils they exclude.
Ofsted has warned that many schools are refusing to use poor-quality alternative provision in the face of research that suggests some schools are moving "challenging students" before their exams to boost results.
The education committee is asking for written submissions on the routes into alternative provision, the quality of teaching in PRUs and other institutions, educational outcomes and destinations of pupils.
MPs also want to hear about the safety, accommodation, and provision of resources for students, the in-school alternatives to external alternative provision, and how independent providers are regulated.
Written submissions can be uploaded online here.