Church schools accused of 'discriminatory' admissions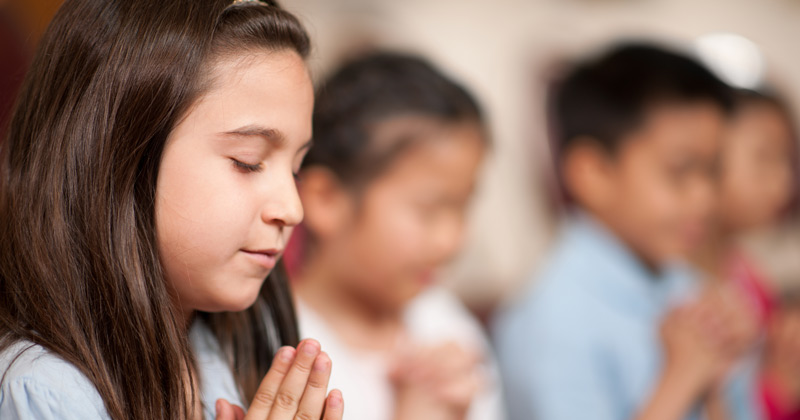 Church of England schools have failed to stamp out "inappropriate" and "damaging" discriminatory admissions policies, according to a new report.
The report, published by the Accord Coalition for Inclusive Education on behalf of the Fair Admissions Campaign, accuses the Church of "misselling its schools to the public" by presenting them as schools for the community rather than religious people.
It argues that many schools select pupils by faith, and 35 out of 40 dioceses failed to advise schools against the practice. Ten dioceses actively recommended their schools engage in it.
We urge church officials to recognise the long-term risks that religious selection in the school system presents to the growth of cohesion and integration
The report accuses the church of presenting "inaccurate and therefore misleading" claims about its inclusivity, and therefore presenting a "false image" of its schools.
"We urge church officials to recognise the long-term risks that religious selection in the school system presents to the growth of cohesion and integration in society, and to be alert to the toxicity and reputational risk that such discrimination by schools presents the Church," it wrote.
But Reverend Nigel Genders, the Church of England's chief education officer, said 60 per cent of the Church's schools have no religious admissions policy. Those that do give priority to Christian children are in areas where "competition for places is acute", and where providing places based on distance from school would mean "only the wealthiest" could access the school, he said.
"The findings of Accord's research do not provide an accurate picture of admissions to or the diverse make-up of Church schools," he said. "We do not recognise their description of the admissions landscape or the conclusions of the report."
The report wants the Church of England to revise its admissions guidance to make its position on faith-selection clear, and steer schools "on a permanent path away from discrimination".
Reverend Stephen Terry, who campaigns for inclusive education, warned that segregating school children on the grounds of religion is "potentially hindering the growth of integration and cohesion in our society."
And Jay Harman from Humanists UK described religious segregation in schools as "inappropriate, unpopular and incredibly damaging".
He said that if the church "truly supports the best interests of children" it will change its "discriminatory admission arrangements".
A spokesperson for the Church said admissions policies are decided at a local level to take into account "the specific needs of their communities". Admissions at over half of its schools are handled by the local authority, while admissions for academies decided by the board of directors.
Accord's report is based on "research of a very small proportion of Church of England schools", she claimed.
Over a third of state-funded schools in England are faith schools, educating more than 24 per cent of pupils. The Church of England runs the largest number of state-funded schools in England, sponsoring over 22 per cent of schools, which educate 13 per cent of pupils.