Academy chief executives, training providers and the boss of Oak National Academy will advise ministers on their review of teacher training reforms.
The Department for Education has appointed an "external steering group" to review both the initial teacher training and early career frameworks, first launched in 2019.
The group is made up of seven experts (full list below) who are "closely familiar" with both reforms, as well as the "underpinning evidence".
They will help "shape the work of the review, scrutinising, supporting and challenging our thinking", the DfE said.
The experts will contribute "to specific review activity, including performing an editorial role following the drafting of revised framework content".
Two of the seven members sat on both advisory bodies to actually draw up the ECF and ITT frameworks, while another two sat on one of those bodies. A fifth, Chris Paterson, was working for the Department for Education overseeing both reforms at the time they were rolled out.
Steering group member Professor Sam Twiselton, director of Sheffield Institute of Education who previously sat on the ITT framework advisor board, said the sector has "learned a lot about what is working well and what needs some adjustment and this is a great opportunity to address this".
Implementation of the early career framework – a two-year induction rolled out nationwide in 2021 – has been a bumpy one, with major workload concerns.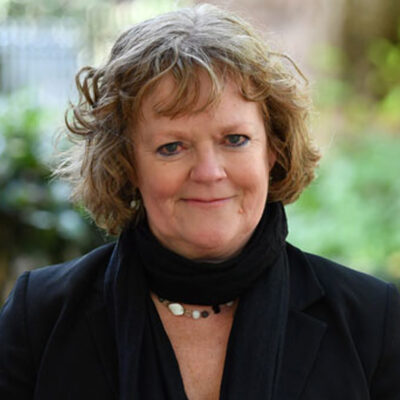 Schools Week revealed how some mentors were working weekends to complete their training. Some schools were also considering hiring fewer early career treachers because of the reforms.
The review could look at any potential overlap between both frameworks. Some also believe ITT core content needs more emphasis on special needs education training.
DfE's SEND and AP improvement plan pledged to look at how both ITT and ECF can "equip new teachers to be more confident in meeting the needs" of children with SEND.
A separate external reference group has also been set up to support the review. It is made up of sector representatives "with an interest in the work and outcomes of the review".
DfE said they will "maintain regular levels of engagement with other stakeholders, including trade unions, to seek their views and input as the review progresses".
Reference group member Simon Knight, joint headteacher at Frank Wise special school in Oxfordshire, said aspiring specialist teachers "find it hard to get their training needs met as well as they could be".
"I am hopeful that this review will provide a forum for those challenges to be discussed, and for us to collectively reflect on how we can better ensure that the system serves all those entering the profession successfully, irrespective of which part of it they are working in."
DfE has not yet explained how it selected people for each group. Several members on both panels appeared on the DfE's original expert advisory groups for the ITT and ECF.
Government is also seeking new research to improve and refresh both the frameworks.
External steering group members
Reuben Moore, programmes executive director at the National Institute of Teaching
Marie Hamer, executive director at Ambition Institute
Professor Sam Twiselton, director of Sheffield Institute of Education
Chris Paterson, director of impact at the Education Endowment Foundation
Richard Gill, chair of the Teaching School Hubs Council
Matt Hood, interim chief executive at Oak National Academy
Sir Ian Bauckham, chief executive at Tenax Schools Trust and Ofqual and Oak chair
External reference group members
Simon Knight, joint headteacher at Frank Wise special school
Stuart Lock, chief executive of Advantage Schools
Sonia Thompson, headteacher at St Matthew's CofE teaching and research school
Lesley Powell, chief executive of North East Learning Trust
Professor Mark Winterbottom, from University of Cambridge's Faculty of Education
Claire Harnden, deputy chief executive at South Farnham Educational Trust
Caroline Creaby, deputy headteacher at Sandringham School 
James Noble-Rogers, chief executive at the Universities Council for the Education of Teachers
Emma Hollis, executive director at the National Association of School-Based Teacher Trainers
Anna Trethewey, deputy director at Ofsted
Katie Gillam, principal at Paddington Academy
Sue Cronin, director of accreditation and quality assurance at Liverpool Hope University