The independent teacher pay review body has recommended a 6.5 per cent salary increase, the Sunday Times reported today.
The National Education Union said if the increase was fully funded then it could resolve the pay dispute, the newspaper added.
Government had refused to budge after its average 4.5 per cent increase was roundly rejected, leaving it instead up to the School Teachers' Review Body (STRB).
Given the reported recomendation, the NEU has now called on education secretary Gillian Keegan to "break cover from Sanctuary Buildings".
"She must publish the STRB report," joint general secretaries Dr Mary Bousted and Kevin Courtney added. "She must invite the teacher and leader unions into the DfE and be absolutely clear about whether, and when she intends, or not, to implement the STRB's recommendations in full, or as we would argue to go beyond them.
"She must make it clear if she intends to fully fund it. She must also commit to meaningful discussions on this year's pay and on reducing excessive teacher workload and to reforming the accountability system for schools."
'Government needs to fully-fund the award'
Paul Whiteman, general secretary at school leaders' union NAHT, said the reported offer shows "how out of touch" the government's 4.5 per cent deal had been.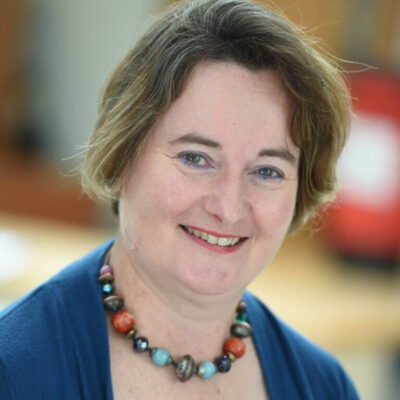 He added that 6.5 per cent "would be progress", but warned: "The government needs to fully fund the award and resolve the pay dispute for the current financial year, as well as making big changes to ease workload and inspection pressures. It must now urgently reopen serious negotiations."
Caroline Derbyshire, chair of the Headteachers' Roundtable, added that 6.5 per cent "is still an absolute nightmare if any funding uplift that accompanies it is not modelled in terms of its impact on income at a school level."
Government said its 4.5 per cent pay offer was fully funded on a national level, but admitted many schools at an individual level was not have enough cash to cover the rise.
Unions had been concerned over the independence of the pay body. Ministers choose its chair and set limits on its remit each year.
But Geoff Barton, general secretary of the ASCL union, tweeted it was "good to see" the body "asserting its independence".