Ministers must ditch "ideology, politicking and knowledge-rich mantras" and acknowledge a "relatively small number of changes" are needed to make education "world class", a trade union leader will say this week.
Could we now move beyond the ideology, the politicking, the knowledge-rich mantras
Geoff Barton, general secretary of the Association of School and College Leaders, will today accuse ministers of "woeful U-turns and missteps" in responding to the impact of the Covid-19 pandemic on education, and say that school leaders have "more ambition" for children than the government.
ASCL's annual conference is taking place virtually this year. The online event launched last week, with a keynote speech from education secretary Gavin Williamson, in which he acknowledged he'd faced challenges during his stewardship of the Department for Education through the pandemic.
In his own keynote later today, Barton will pledge to launch a "blueprint for a fairer education system" this summer, proposing solutions for the education system as it recovers from the pandemic.
According to Barton, the plan will ask that the government "move beyond the ideology, the politicking, the knowledge-rich mantras, and instead acknowledge that a relatively small number of changes could take our education from the misty-eyed rhetoric of world class to actually being so".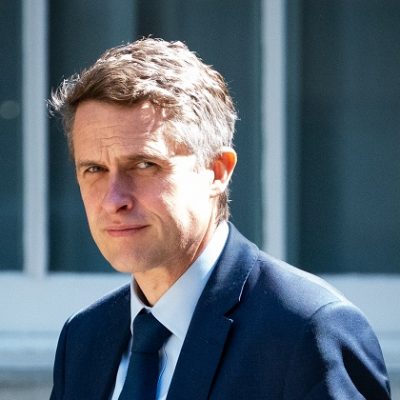 Successive governments have been criticised for pursuing their own ideological agenda for schools, including a preference that schools be academies, and implement a knowledge-rich curriculum and strict behaviour policies.
Union leader to call for end to education 'gimmicks'
Ministers have also been criticised for regularly announcing piecemeal education initiatives backed by relatively small amounts of money, while providing an overall school funding settlement that leaders fear will be used up by cost increases and work to respond to Covid-19 pressures.
Barton will say today that ASCL's blueprint will call for "gimmicks" to be ditched in favour of "meaningful and sustainable change", and ask for an end to "smoke-and-mirror funding promises and labyrinthine access to ring-fenced pots".
"Great education – which isn't just what happens in the classroom – costs. It's an investment," he will say.
"Funding for our schools and colleges must be sufficient to ensure all children and young people receive the education they deserve, whilst also being targeted towards pupils, schools and colleges with the biggest challenges."
Call for action for those 'left behind' in education
The pandemic, and the decision by ministers to cancel exams two years in a row, has led to calls for GCSEs to be scrapped.
Even before the crisis hit, ASCL had warned of the plight of the "forgotten third", those destined to fall below the pass mark because of the system of comparable outcomes used in normal years.
Today, Barton will warn that his organisation "won't let the voices of the children who are left behind continue to be forgotten".
"At the moment, for too many children and their families, their educational trajectory feels like some arcane board game played by other people who know the rules better than they do, something beyond their immediate control."
Barton will also say that during the pandemic, leaders have seen "that governments are pretty woeful when it comes to making things happen – planning for the inevitable cancellation of exams, feeding hungry children, moving to rapid online learning".
It follows strong criticism of the government's response to the pandemic, with ministers repeatedly forced to extend free school meals support over school holidays, and failing to get its promised 1.3 million devices out to disadvantaged pupils before schools reopened.
'We no longer look to our politicians to solve national problems'
Barton will draw parallels to the 1944 education act, which brought about widespread change to England's education system
"This pandemic has shown that – unlike after WW2 – we no longer look to our politicians to solve national problems," he will say.
"Ultimately, the people who have fed those children, who have reassured students about exams, who have moved rapidly to online ways of working, who have maintained a sense of calm authoritative leadership – that's been you."
He will say that ASCL will "therefore help a government with its new and unfamiliar constituencies" – a nod to the Conservatives' victory in so-called "red wall" seats in the north of England in 2019 – "to see what those constituencies may need for their children and young people to build real faith that education is their stepping-stone into a better future".
He will say the approach needs "changes to funding methodologies, accountability, dismantling our national snobbery around so-called academic, vocational and technical qualifications, being bolder, less ideological, and – please – less spooked by potential tabloid headlines".
"Here, today, we're showing more ambition than the government. We won't default to an education system that left too many left behind. Frankly, we can do better than this.
"Even if ministers can't or won't, school and college leaders will embrace a spirit of much-needed, high standards, world-class educational regeneration. And, yes, if necessary, we'll do it ourselves."