Ministers are "confident" changes to SATs run by outsourcing firm Capita will deliver an "improved service" after a series of failings during last years' tests.
Schools Week investigations have revealed problems with the first test series run by the outsourcing giant under its £107 million, seven-year contract to oversee the management of the national tests.
A report by regulator Ofqual this year revealed that 7,000 key stage 2 pupils received at least one result late, and about 2,000 scripts were lost.
Schools waited on average 53 minutes for their helpline call to be answered and the Primary Assessment Gateway (PAG), the results portal, crashed on results day.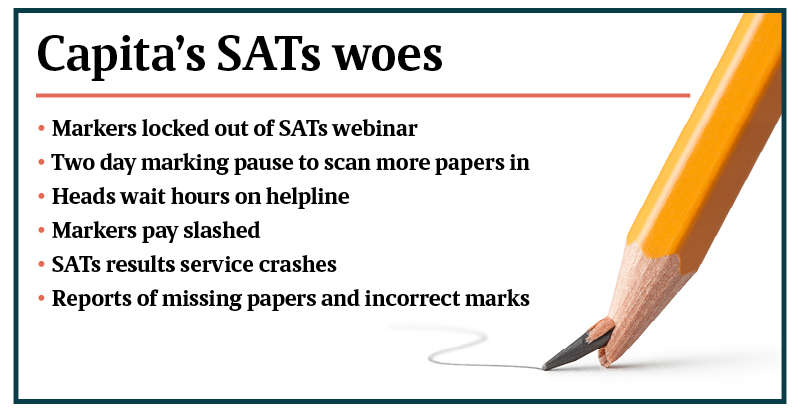 In its lessons learned review published today, the Standards and Testing Agency and Capita reiterated their "sincere apologies" to schools who experienced difficulties. 
They acknowledged delivery issues "caused significant frustration and inconvenience" to schools, councils and families.
This year's key stage 2 SATs will begin on May 9 – a day later than usual because of the coronation.
Improvements include updated guidance on scanning papers to help prevent them going missing, and running "robust performance tests" on the results gateway to cope with the large spike of users in July.
More staff have been recruited to the helpline with call handlers given "bolstered" information on school queries.
Guidance for schools has been updated so there is "less ambiguity" and a new database will help identify "problem areas quickly".
The STA and Capita are "committed to delivering an improved service throughout the 2023 cycle and are confident the changes we have put in place will achieve this".