Nearly 1,500 children in care are missing from school, the first collection of such attendance data has found, leaving youngsters "invisible to the services designed to support them".
The attendance of these children "needs to be at the top of every policymaker's agenda", said children's commissioner Dame Rachel de Souza.
Using her statutory powers to collect information from councils, de Souza found 1,363 of the 50,846 school-age children who had been in care for at least four weeks last year were missing from school (2.7 per cent).
This includes not being enrolled with any school at all (541), in unregistered settings such as home education or private tuition (673) or enrolled at a school but missing without authorisation for 100 per cent of the time (149).
"These are not big numbers, which makes it all the more shocking that we are allowing children in care to be failed like this, becoming invisible to many of the services designed to support them," de Souza warned.
While national data is collected on children missing school, it does not include pupil characteristics. This was collected by the children's commissioner by requests to all councils.
Here are seven policy recommendations she believes will get vulnerable children back in school.
1. Make schools a corporate parent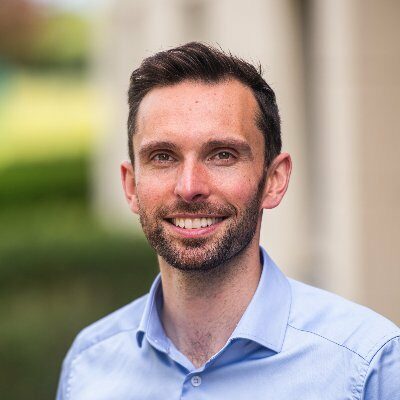 Corporate parenting responsibilities should be extended to all schools, the report said. This was also a recommendation in last year's MacAlister social care review, and is already the case in Scotland.
The MacAlister review said giving schools a "corporate parent" legal duty would "more accurately reflect" the role schools play in the lives of children in care.
Government has so far only committed to consulting on whether such responsibilities should be widened to more bodies.
The children's commissioner also said training for supporting looked after children should be mandatory for all school governors and trustees.
2. Revive council admission powers plan
Virtual school heads, employed by councils to promote the education of children in care, should have powers to direct academies to admit such pupils. They currently only have power to force admission in council-maintained schools.
The government's schools white paper set out similar plans, but they have been all but scrapped after the resulting schools bill – which contained the policies requiring legislation – was ditched.
3. Go harder on social care roles
The government's SEND improvement plan encouraged councils to adopt a Designated Social Care Officer (DSCO) role in their SEND teams to improve communication between education and care services.
However, the children's commissioner said to avoid a postcode lottery, this should instead be mandatory for all councils.
4. Home education ban
Ministers should ban the use of home education for any child with a social worker where they are identified as being at risk of harm from their home environment, the report said.
Home education guidance should be updated to say this would be possible only in "exceptional circumstances" and with agreement from the child's social worker.
de Souza repeated calls for a register of children not in school.
Government has pledged to introduce this, but only when time can be found to introduce new legislation – meaning it is currently in the long grass.
5. Tackle unregistered AP
A directory of unregistered alternative provision should be created by the DfE, de Souza said. Children should only then be able to attend providers on the official directory.
The children's commissioner said this could build on the government's committed to develop a national AP performance framework.
6. Named schools for children in care
The government should extend pupil premium plus funding for all looked-after children from the current age 16 to 18-year-olds, the report stated. Government is currently piloting similar plans.
Last year, youngsters aged 16 and older made up 25 per cent of the looked after children population.
The children's commissioner also said every child with a social worker should have a named school on their children-in-need plan, to replicate practice with EHCPs. This would address delays in getting children into school.
7. Publish better data
The report said there is a "need for consistent and up to date data" on the attendance of children with a social worker. Producing such statistics would support government and policy makers to "carefully monitor" their attendance and target interventions, the report stated.
The DfE should prioritise collecting and publishing data on such children under its current automatic attendance data collection from schools. de Souza repeated calls for each child to also be given a consistent unique identifier.
Currently children have different codes – such as an NHS number, unique pupil number used by DfE and a child ID used by council children's service – meaning "children can get lost in the system".