Former headteacher Tom Rees is set to take over the reins of one of the country's biggest academy trusts.
Ormiston Academies Trust's current chief executive Nick Hudson will retire at the end of the academic year.
It was announced today that Rees, currently an executive director of teaching charity the Ambition Institute has been selected to take over.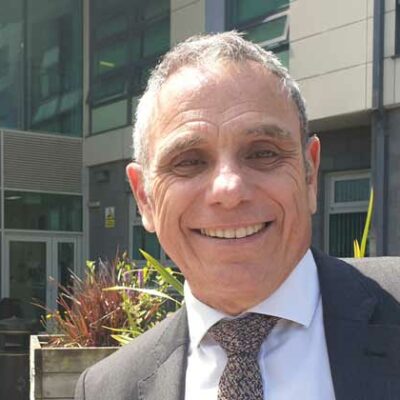 Hudson, who was previously Ofsted's regional director for the north east, Yorkshire and Humber region, has run the 43-school chain since 2017.
His successor has led professional development programmes for more than 54,000 teachers and school leaders while with Ambition.
And in a statement released this afternoon, Rees said he was "looking forward to taking this experience back into a school trust".
"Professional development is at the heart of a system where teachers and leaders keep getting better, and where every child gets a chance to thrive."
Rees was 'stand-out candidate'
Rees previously had a stint as the Northampton Primary Academy Trust's (NPAT) education director, having first joined the group as a headteacher.
An Ormiston spokesperson said Rees supported NPAT's "growth from six to 14 schools and developed a successful educational model with a strong track record of improvement".
The incoming CEO has also served as a member of a NAHT commission as well as a regional headteacher board.
Rees described Ormiston – which has 33,000 pupils across 32 secondaries, six primaries, four AP sites and a special school – as "an organisation with history and a focus on the power of education".
Julius Weinberg, the academy trust's chair, said "we had a strong field and Tom was the stand-out candidate".
"He has made an enormously positive contribution to the sector in 25 years in education," he added.
"Thanks to Nick's work, and that of his colleagues, OAT is very strongly positioned to move forward under Tom's leadership."