As education charity The Difference prepares to expand its inclusive leadership training programme, Schools Week met members of this year's cohort to find out how new ways of looking at inclusion are helping their schools – and reducing exclusions.
---
"I think classrooms are calmer," says Neelam Maru, who has worked at Morpeth School in east London for 25 years.
"I think one of the things is about allowing teachers to say 'it's OK'. It's OK to give them a pen. It doesn't have to be a battle. Let's not do that. Let's think about what it is that we are picking our battles on. I think there's been a lot about that."
Now more than ever we are feeling so concerned as a profession about our most vulnerable learners
Maru, an assistant headteacher, is part of the first cohort of The Difference's inclusive leadership training programme, which aims to help leaders who want to improve their schools' ability to meet the needs of their most vulnerable pupils and reduce exclusions.
For one day each half-term, 12 mainstream leaders have been trained alongside alternative provision leaders from the charity's Difference leaders programme. From next year, the course will quadruple its capacity to 60 leaders, and will expand to the north-west and Yorkshire and the Humber.
The expansion comes at a time of concern. Rates of fixed-term and permanent exclusions have been rising steadily since 2013 and ministers have expressed concerns about the disproportionate rates of exclusion among particular minority groups.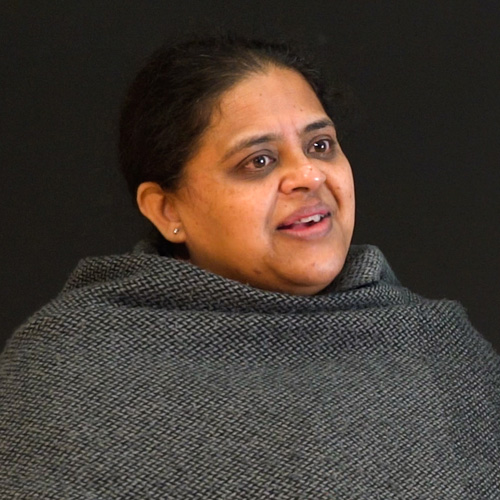 The Difference's founder and chief executive, Kiran Gill, also believes that with schools expected to remain closed to most pupils for months as a result of the coronavirus outbreak, the timing of the wider rollout is crucial.
"Now more than ever we are feeling so concerned as a profession about our most vulnerable learners," she says. "We know they're going to be most affected by missing months of learning and spending months outside the space of safety and belonging that is school. There has never been a more important time for leaders to develop the capacity to respond to their learning needs, their mental health needs and their safeguarding needs."
Schools pay £3,000 to send a staff member on the inclusive leaders' course, with the rest of the costs subsidised by the charity from its own funding, which is drawn primarily from philanthropic trusts and foundations. The course covers topics including trauma-informed practice, contextualised safeguarding, parent coaching, inclusive pedagogy, teaching assistant deployment and inclusive curriculum, and leaders are given assignments to complete in their own schools between sessions.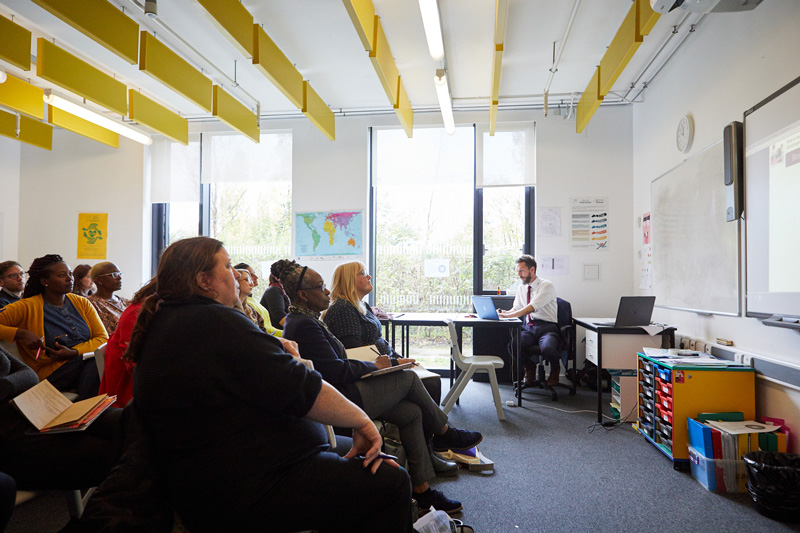 The aim is not just to train leaders in these fields, but to give them a deeper understanding, through their work alongside AP leaders, of how the world looks from the point of view of someone in one of those settings, which many mainstream leaders will never have experienced.
For Jemima Reilly, Morpeth's headteacher and Maru's boss, the decision to seek out ways to make her school more inclusive came during a period of self-reflection. "We've always badged ourselves as an inclusive school. We have high numbers of pupils with EHC plans, all that sort of thing," she says. "But actually I'm not sure we were practising inclusion in its very broadest sense, in that there were pupils who weren't finishing their time at Morpeth, and I think I probably hadn't really stepped back and reflected on that as much as I should have done."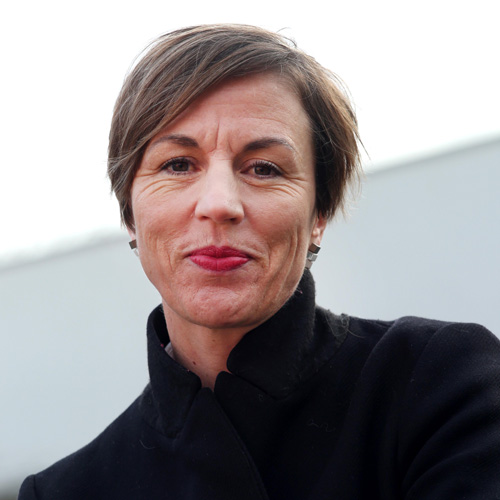 Reilly drew inspiration from the work of Thomas Tallis School, just a few miles away in south-east London. In 2014, the school recruited Shaun Brown, a geography teacher who had left mainstream education to work in the alternative provision sector in London. His job was to change the school's systems for managing behaviour and train all staff in trauma-informed practice. He now runs The Difference's training programmes.
Brown's work at Thomas Tallis came at a time when more traditional, no-excuses behaviour policies were growing in popularity, cheered on by ministers who favour a more traditional approach. Reilly remembers visiting the school and discovering a "really thoughtful, informed alternative to the kind of zero-tolerance model that was also being touted at the time. It just chimed with our thinking, and was an area I really knew we needed to develop in. But one that I also felt incredibly uninformed about.
"My route has always been teaching and learning, pedagogy, and I'm passionate about that. And I felt very underequipped for being able to lead on this other area, and I think it was becoming increasingly apparent that we needed to be thinking about it much more carefully."
Self-reflection is a common theme among those involved in the inclusive leaders programme.
Aidan McQuaid, deputy headteacher of George Green's School on the Isle of Dogs, east London, came into the scheme with an acceptance that exclusion rates at his school were too high. "I said right from the outset: 'I am responsible for some of those statistics.' The response in the room made me feel really comfortable talking about those things.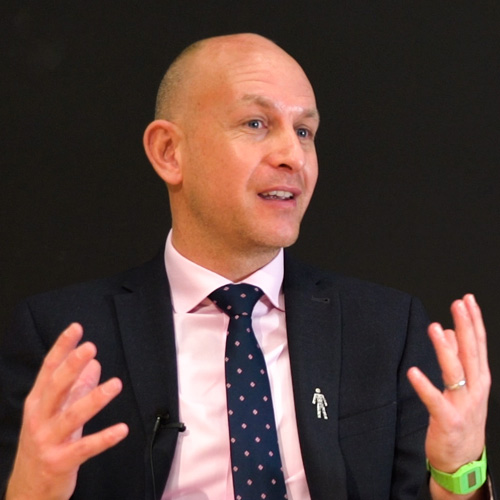 "My school, for example, has 25 per cent SEND, 76 per cent pupil premium, so that presents itself with lots of challenges. It's about doing things differently and doing things better to make sure that we get the best out of the most vulnerable students."
As part of McQuaid's efforts to make George Green's more inclusive, the school changed its policy on suspensions last year to make it less "black and white". Leaders have already seen results: fixed-term exclusions between September and Christmas last year were a quarter of what they were the year before.
"When you're aware of what [pupils are] going through in their personal lives, how poverty affects them – how different challenges, with domestic violence, or drug abuse, all these things that are going on daily in their lives – it's remarkable that they're doing as well as they are and they are so resilient. It's absolutely crucial we're aware of that and we support them through that in the best possible way, crucially without lowering our expectations of them."
McQuaid believes leaders must maintain "an open mind about your own way of dealing with things… It's OK to get it wrong, because we're always learning all the time, no matter how much experience you've got. I've got nearly 20 years' experience in inner-city London, but I recognise that my approach wasn't quite right, actually. It had some success but not as much as it's going to have now."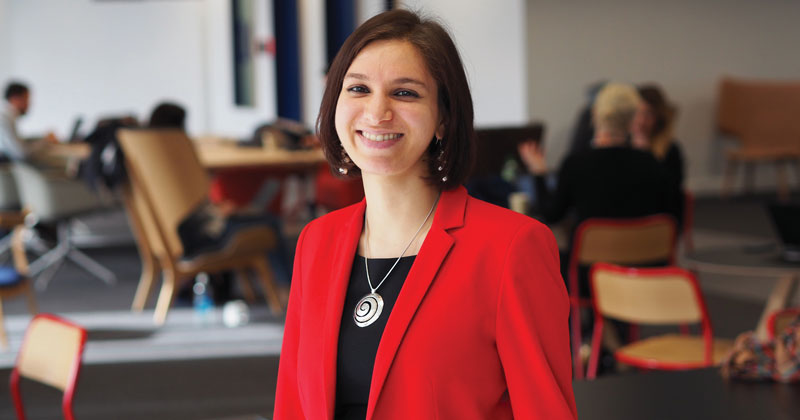 The heightened focus on behaviour management and exclusions in schools comes at a time when both issues have also moved up the priority list for government. Last year, the landmark Timpson review of exclusions made sweeping recommendations, including action to improve AP, holding schools accountable for the pupils who leave their rolls. The government accepted the recommendations in principle but has not said how it will put them into action.
Ministers have also recently announced the formation of a behaviour taskforce, led by Department for Education adviser Tom Bennett. The appointment of Marie Gentles to the taskforce – the former head of a pupil-referral unit and an employee of The Difference – has led to hope in the AP sector that it will be central to the government's plans, whenever they may surface.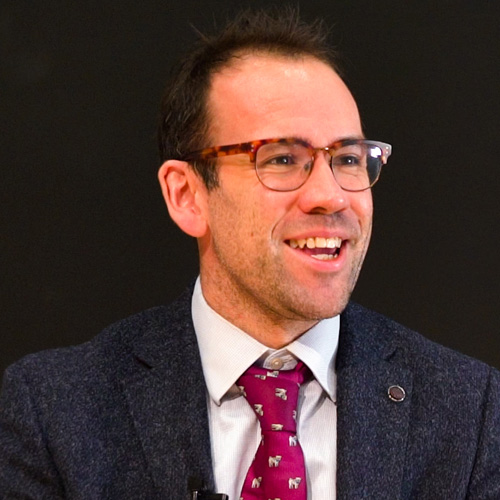 For participants in The Difference's inclusive leaders programme, exposure to colleagues working in AP seems to be having a profound impact. Will Whitehouse, assistant principal for inclusion and special educational needs co-ordinator at Ark Globe Academy, said his perception of what goes on in AP had "completely changed". "It's an opportunity to speak to different professionals who, from my experience, don't historically manage to get together very often," he said.
For Jemima Reilly, moving to a more inclusive approach is a matter of personal and professional responsibility. She believes levels of need among pupils arriving at schools, and the impact of austerity will only "keep on growing", and leaders must step up in response to that.
"Everything around us is disappearing," she says. "We need to be self-sufficient as far as possible in terms of addressing the needs of our pupils. It's not going to be a problem that's easily solved. You can't just ship it out somewhere else. It's our responsibility.
"And I think that it's that recognition – which, you could argue, has come way too late. It's that sort of recognition and understanding in its entirety that we're dealing with, and that's the challenge."