Schools have been advised to follow government guidance on scarlet fever outbreaks following the deaths of seven UK children from strep A infections.
On Monday, Colfe's School in Lewisham, south London, confirmed that a 12-year-old pupil had died from a severe infection, known as invasive Group A strep (iGAS).
Since September, six other children under the age of 10 have died from complications after contracting the infection.
The Department for Education is yet to issue its comprehensive advice to schools, but is directing them to guidance from the UK Health Security Agency (UKHSA).
Group A streptococcus (GAS) is a common bacteria that can cause infections such as scarlet fever and impetigo. The most serious infections linked to GAS come from iGAS.
Cases of scarlet fever are currently above what is normally seen at this time of the year.
Latest UKHSA data shows that in the week commencing November 14, there were 851 cases reported, compared to an average of 186 in the same timeframe in preceding years.
While iGAS is still uncommon, there has also been an increase in children developing this infection this year. So far this season, which began in mid-September, there have been six deaths recorded within seven days of a diagnoses in children under 10.
This compares with four deaths in the same period in 2017-2018, the last high season for GAS infection.
Children who are well should still go to school
In a DfE blog published on Wednesday, parents were told to keep children off school if they suspect they have strep a and contact their doctor.
But it added that if there was "no reason for children to be kept at home if they are well", even if there are confirmed or suspected cases in the school.
During an education committee meeting on Wednesday, education secretary Gillian Keegan said the department was "working closely" with the UKHSA and "monitoring the situation" which she described as "worrying".
According to the Association of School and College (ASCL) Leaders, DfE will send more information to schools about strep A this week.
ASCL's general secretary, Geoff Barton, said: "There is bound to be concern among families about strep A after the tragic deaths of children from this infection, and it is now important to ensure that communities are provided with public health advice through any means necessary."
Two or more scarlet fever cases within 10 days constitutes an outbreak
According to the UKHSA guidance, an outbreak of scarlet fever is defined as a credible report of two or more probable or confirmed cases attending the same school, notified within 10 days of each other.
There should also be an epidemiological link between cases, for example, they are in the same class or year group.
Reports have emerged of outbreaks at several schools, including at Ashford Church of England Primary School in Surrey. A six-year-old pupil at the school is among those who have died from the infection.
At St Vincent's Voluntary Catholic Academy, in Hull, parents were asked to collect their children at lunchtime on Friday while the premises underwent a 'deep clean' due to a small number of suspected scarlet fever cases.
Where they suspect an outbreak, schools are advised to notify their local Health Protection Team (HPT). The HPT will then conduct an investigation to establish whether there is an outbreak.
Hand washing is key to preventing spread
In its outbreak control guidance, UKHSA notes that infections can be spread through close contact between children and staff, as well as surfaces such as table tops, taps and handles.
Staff and parents at the school should be reminded that children and adults with scarlet fever should not return to school until at least 24 hours after starting treatment with an appropriate antibiotic.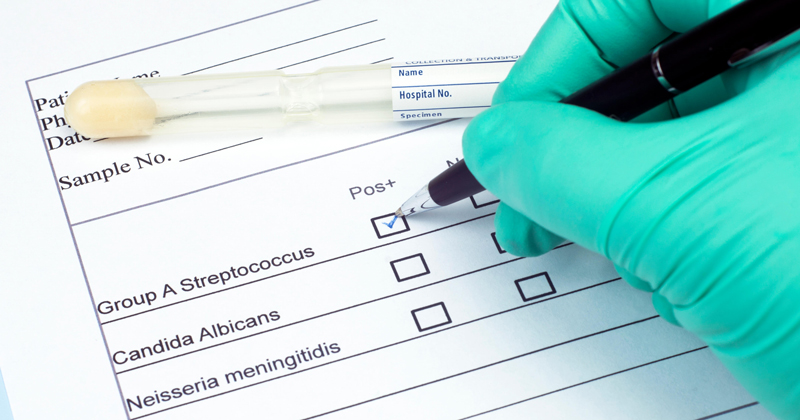 Good hand hygiene should also "be enforced" for all pupils and staff, including through a programme that encourages children to wash their hands "at the start of the school day, after using the toilet, after play, before and after eating, and at the end of the school day.
The guidance also notes that scrapes, bites and wounds provide "a portal of entry for the organism" so these should be thoroughly cleaned and covered.
Deep cleans could be required for serious outbreaks
An Outbreak Control Team (OCT) could be sent in by UKHSA in some cases. This includes if there is a scarlet fever outbreak while chickenpox and flu are circulating at the school, the outbreak does not appear to subside within three weeks, hospitalisations are reported or an iGAS infection is reported.
Additional control measures that might be considered in these cases include deep cleaning. The guidance says toys and equipment should be cleaned daily during the outbreak, with a "a very thorough terminal" after the outbreak is over.
Taps, toilet flush handles and door handles should be cleaned regularly throughout the day. The UKHSA recommends Hypochlorite at 1000 ppm for cleaning equipment and hard surfaces.
Carpets and soft furnishings should be vaccumed daily. Once the outbreak is over, carpets should be cleaned with a washer-extractor and soft furnishings, curtains and linen washed at the "hottest compatible temperature".
Antibiotics for pupils without symptoms in 'exceptional' circumstances
Reports emerged on Monday of antibiotics being given out as a "blanket prevention measure" in primary schools where there have been cases of strep A.
It followed health minister Lord Markham saying in the House of Lords that the government was urging doctors to "look at the use of antibiotics on a prophylactic basis" where there was a spread in primary schools.
This means prescribing antibiotics to those who do not have a reported case in order to prevent infection developing.
On Tuesday morning, schools minister Nick Gibb echoed the claims. He told Sky News: "What the UKHSA are doing is they're working very closely with the schools involved and giving very specific advice which may involve the use of penicillin".
But the UKHSA guidance states that only in "exceptional" circumstances, such as reports of hospitalisations, would an OCT consider antibiotic to prevent clinical infections or the progression of infection to disease.
Jim McManus, chair of the Association of Directors of Public Health and director of public health for Hertfordshire County Council, told Schools Week this approach would be used "judiciously".
"I imagine there'll be a risk benefit calculation going on somewhere inside government of the benefit…versus the harms of creating potential antibiotic resistance to penicillin," he said.
"Strep A responds really well to penicillin but if you start creating antibiotic resistance, there's one of our defences gone."
Because the invasive form of strep A is itself not contagious, although GAS is, the specific circumstances of each case would also need to be considered, said McManus.