Ten councils were on the brink of declaring effective bankruptcy this year over black holes in education budgets until the government stepped in, a senior official has admitted.
Schools Week can also reveal some councils are draining reserves to plug high-needs deficits while their other services face cuts, while another pleaded for government help with cashflow problems.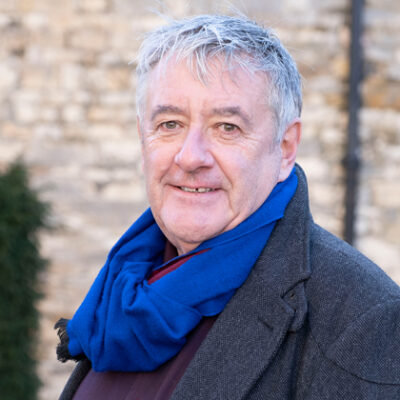 Tony McArdle, a former council chief now working on special educational needs and disabilities reforms for central government, told Schools Week that "ten or 11" local authorities had been facing an "existential risk".
In 2020, the government gave councils breathing space over soaring SEND budget shortfalls by effectively suspending ordinary accounting rules.
Normally they must fully balance the books, but the so-called "statutory override" placed a "ring-fence" around dedicated schools grant (DSG) budgets.
The temporary move allowed an estimated £2.3 billion in historic council deficits to sit unaddressed. Last year, ministers pressured councils to rein in SEND spending, warning normal budgeting rules would return this April.
But in December they changed course – extending the temporary relief until 2026. Officials say it gives flexibility to implement the government's looming SEND improvement plan.
McArdle said nearly a dozen councils would have otherwise had to issue section 114 notices – the council equivalent of declaring bankruptcy.
"There is no doubt the need to cover that deficit would have been an existential risk to them," he said.
'Unclear how the situation is retrievable'
Louise Gittins, the Local Government Association's children lead, said the extension – and £400 million high-needs funding announced last year – would provide "some short-term assistance".
A budget report for an upcoming Leicester council meeting warned that without the extension, it would have had to reduce its reserves, "and hence our ability to balance this and future budgets".
It added that it was "unclear how the situation is retrievable without further government support, given the relentless increase" in children requiring SEND support.
McArdle acknowledged the scale of deficits reflected a system that "doesn't work", and that inflation too was "worrying everybody".
The ring-fence's role staving off bankruptcy signals how far councils' positions have deteriorated.
It was initially intended to stop councils having to tap reserves or slash non-education services, with the government keen for councils to plug deficits only from education budgets.
DfE let three councils ignore ring-fence
But Schools Week has learned the government permitted three authorities to ignore this policy and raid non-education budgets to cover DSG funding gaps.
Data obtained under freedom of information requests shows Dorset was allowed to transfer £5 million, Kirklees £2.15 million and Manchester £300,000 from general funds into education this financial year. No requests were made the previous year.
Dorset and Kirklees have among the largest budget gaps nationally. Each recently received multi-million pound DfE bailouts and embarked on SEND cost-cutting drives as part of so-called "safety valve" deals with the government – both of which should help rein in deficits.
But Dorset warned the using reserves curbed its "resilience" against future events.
The council hopes to close a £29 million budget gap across all services this year, while Kirklees is tackling a £34.3 million shortfall.
Town halls freeze recruitment and pause capital projects
Dorset's plans include saving £3 million from children's services through transformation plans, pausing and reviewing capital projects, hiking fees across services by about 5 per cent and raising council tax.
In November Kirklees said it was freezing recruitment, cutting "non-essential" spending and agency staffing, "rationalising" buildings, reviewing fees and capital spending, and scrutinising "all new expenditure".
Meanwhile Schools Week has also learned Cambridgeshire asked the DfE for an advance on DSG funding, part of a scheme to cover "cashflow difficulties".
An FOI shows the request was rejected, although it is unclear why. A council spokesperson said it could not comment further, but was working with the department on a potential safety valve deal.
Joanne Pitt, the policy chief at the Chartered Institute of Public Finance and Accountancy, said government support was welcome, but added: "We don't want to find ourselves having the same discussions when this ring-fence ends."