At least 11 secondary schools with confirmed RAAC had proposed rebuilds scrapped when the Conservatives came into power a decade ago, a Schools Week investigation suggests.
Former education secretary Michael Gove canned Labour's major £55 billion Building Schools for the Future (BSF) in 2010. He said he did not want to "waste any more money" on the scheme, which would have rebuilt every secondary school by this year.
A total of 735 rebuilds in England were halted.
Schools Week analysis of public documents* suggests as many as 11 of these secondary schools now have had to close because they have reinforced autoclaved aerated concrete (RAAC).
Six alone are in Essex – one of the areas hardest hit by the RAAC crisis.
None of these schools were selected for rebuilds under the government's scaled-down Priority School Building Programme (PSBP) which replaced BSF, public documents suggest. Just one has recently been selected for the government's new rebuilding scheme.
'13 years of Tory neglect has caused this mess'
Stephen Morgan, Labour's shadow schools minister, said we are now seeing the impact of axing the scheme.
"Rather than asking for a pat on the back, ministers need to take responsibility for this crisis and be honest with parents about how 13 years of Conservative neglect for our school estate has caused this mess," he added.
Yesterday, former Department for Education permanent secretary Jonathan Slater said Rishi Sunak snubbed pleas for more school rebuilding cash while chancellor, ignoring what he said was a "critical risk to life if this programme is not funded".
Just over 150 schools with RAAC have had to close part of their buildings after being deemed at risk of collapse.
However hundreds more have yet to complete checks for the material, meaning the true figure will be much higher.
Thurstable School Sports College and Sixth Form Centre in Essex was praised by Ofsted in 2011 for minimising "the impact of a range of adverse problems… for example the loss of 'Building Schools for the Future' funding".
Now some students are learning remotely as the school has confirmed RAAC.
Schools Week analysis of publicly available information suggests the school has had no other rebuilds planned under new schemes.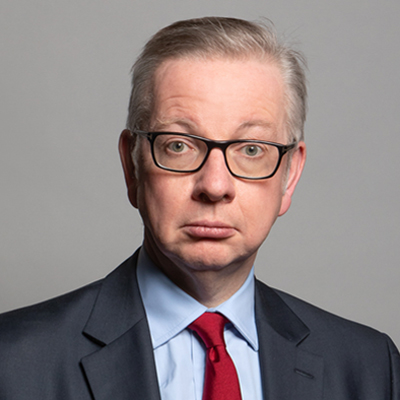 Likewise Wood Green Academy's BSF project was scrapped by Gove, but the Sandwell school has now had to close classrooms due to RAAC presence.
Headteacher James Topham told parents "this is not the start to the new academic year that we would wish for". He had "deep regret and some frustration" at the situation.
Only The Bromfords School in Essex, which was scrapped from the BSF and has RAAC, appears to have made the School Rebuilding Programme list last year.
The actual figures are likely to be higher, too. Some BSF schools will have been renamed after becoming academies, so we were unable to trace them.
Meanwhile the government has yet to even publish as full list of RAAC schools. Also hundreds of schools have yet to even check if they have RAAC, while another 400 with suspected 'crumbly' concrete have yet to have official assessments.
'Wacky warehouse schools cost a fortune'
BSF started in 2005 and aimed to renew the secondary school estate by 2023, an equalities impact stated. It was lauded by some as the biggest rebuild of schools since the Victorian age.
However, in 2009, the National Audit Office found original expectations of how quickly schools could be built were "overly optimistic" and that the programme cost had ballooned.
Gove said the scheme was beset by "massive overspends, tragic delays, botched construction projects and needless bureaucracy".
However he later said his handling of the issue was his biggest mistake in politics.
Education secretary Gillian Keegan told MPs yesterday that there are "not very many" schools with RAAC who had BSF projects canned.
Criticising the programme, she said the "wacky warehouse" schools "cost a fortune and then cost millions to put right afterwards".
'Sticking plaster approach' to school maintenance
But since 2010, just 533 schools were selected for the government's PSBP – the rebuilding scheme that replaced BSF.
And as of May, just four of the 400 schools selected for the government's latest rebuilding scheme – the School Rebuilding Programme launched in 2021 – has been completed. Work has started on 170 schools.
Government has pledged to rebuild 500 schools over ten years – 50 a year.
This morning, schools minister Nick Gibb confirmed Sunak rejected a bid from the DfE for funding to rebuild 200 schools a year when he was chancellor.
Gibb told LBC radio: "We put in a bid for 200 schools of course that's what you do if you're a spending ministry but the chancellor then has to take those bids into account looking at the priorities of other departments across the whole of Whitehall.
"We always put in bids, we want the maximum amount of money spent on our schools so we always put in bids but if every bid was accepted by the chancellor we'd be spending two or three times the tax revenues coming in."
He added the government's response to identifying RAAC has been "world leading".
But Gareth Davies, the boss of the National Audit Office said today the government has taken a "sticking plaster approach" to essential maintenance in schools.
Writing in The Times, he said: "The underlying challenge is that adequately funding responsible capital programmes for our public services leaves less for higher profile projects.
"Failure to bite this bullet leads to poor value, with more money required for emergency measures or a sticking plaster approach."
Schools Week has approached the 11 schools and the Department for Education for comment.
*The government had to reissue the list of cancelled schools multiple times after including the wrong ones. We have analysed a list that was deposited in Parliament on July 12, 2010. The DfE has yet to respond to a request for comment on our analysis.