Only three per cent of the largest academy trusts in the country are led by non-white bosses, a new analysis by Schools Week has found.
Revealing a stark diversity gap in education's top jobs, our study suggests just two chief executives of the 72 academy trusts with 15 schools or more are black, Asian and minority ethnic (BAME).
We also found not a single director-of-education job or equivalent in the country's largest 20 councils was held by someone from an ethnic-minority background.
This has to be driven at board level. We need boards to set challenging targets and monitor progress
Meanwhile, nearly three quarters of the academy-trust bosses in our analysis were men. However at the 20 councils, more than half of the education-director posts were held by women.
Last month the government admitted that women and ethnic-minority leaders are underrepresented in top roles, and laid out plans to improve diversity under a new statement of intent.
But while diversity figures are collected for teachers and headteachers, there are no such figures published for academy-trust chief executives, nor board trustees.
Hamid Patel, chief executive of Star Academies – one of the two BAME trust bosses identified in our study – said "as a profession of social justice" teaching should lead the way on having a representative workforce.
"This has to be driven at board level," he added. "We need boards to set challenging targets and monitor progress."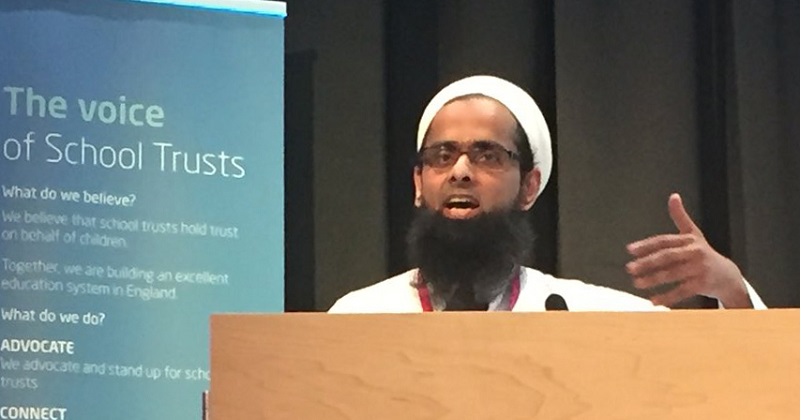 Patel's trust leads 15 Muslim-ethos schools and also eight non-faith schools across the north, Midlands and London. It is one of the country's best-performing trusts with 10 schools graded 'outstanding'.
Star started out as Tauheedul Education Trust, which was a faith-based chain. The other BAME chief executive identified in our analysis, Clive Webster, heads the Kent Catholic Schools Partnership.
Webster, who leads 24 schools, said ethnic-minority bosses are too often in post because the school has a faith designation associated with that background.
However he said he was often the "only black face in the room", adding that to have the confidence to apply for top roles he "overqualified" himself.
Throughout my career I have often been the only black face in the room
Webster has a joint honours in psychology and philosophy, a PGCE, a masters in educational psychology and a masters in business administration, and has worked in five councils.
By working in non-diverse areas Webster said he tackled the "long-standing myth that black professionals cannot fare well in white environments".
But one leader said she'd felt forced to anglicise her name after a school referred pupils of the same ethnicity to her even though this was unrelated to her role.
Others said they missed networking opportunities because they couldn't attend pub drinks for cultural reasons.
Just three per cent of headteachers are from non-white ethnic-minority backgrounds, government data shows, which has actually fallen by 0.2 percentage points since 2012.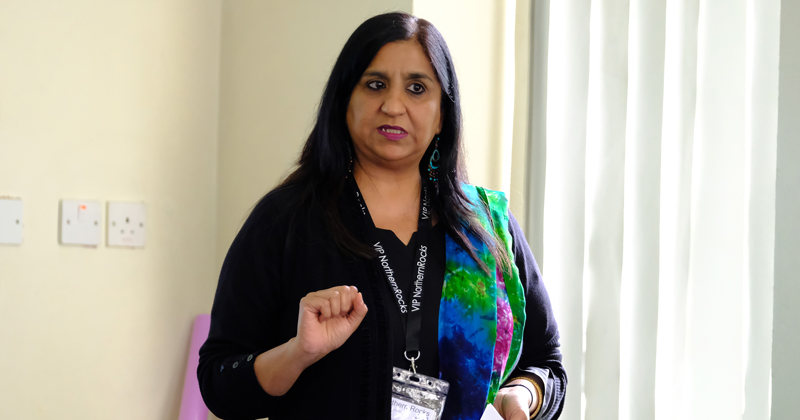 Sameena Choudry, co-founder of WomenEd, has called for the government to collect data on trustee characteristics to reveal whether more diverse boards hire more diverse leaders.
In research with Leeds Beckett university, Choudry found having proper appraisals to "argue their case" for a promotion particularly helped ethnic-minority women with their careers.
Grassroots organisation BAMEed has also provided more opportunities for non-white ethnic minority staff to network and hear about jobs, she added. The group has an upcoming conference in January.
Meanwhile the gender gap among headteachers has been well publicised. Just 38 per cent of women are headteachers at secondary schools, although women comprise nearly three-quarters of teachers.
However our finding shows the gap widens at trust chief-executive level. A total of 19 of the 72 academy-trust bosses in our study were women – just 26 per cent.
Almost half of the women-led trusts also either had a Church of England or Catholic designation.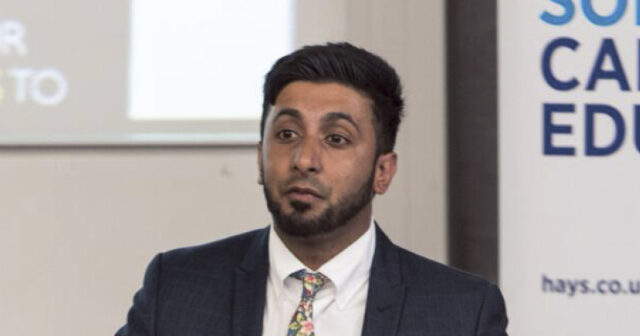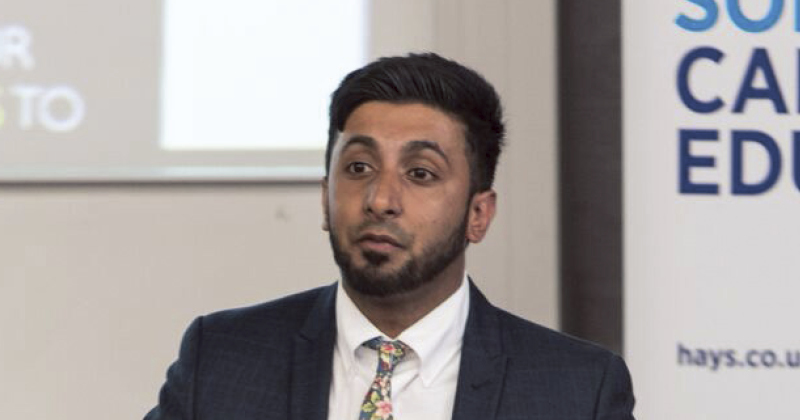 Vivienne Porritt, vice president of the Chartered College of Teaching and co-founder of WomenEd, said: "The bottom line is, what will this lack of representation say to the young people that academy trusts are educating?"
Porritt also called for research around whether more diverse leadership teams lead to better pupil outcomes – linking it with research done in the business world that found the least diverse businesses were more likely to be less profitable.
Emma Sheppard, founder of Maternity Teacher Paternity Teacher, said women may also avoid promotions if planning to become pregnant as they "don't want to let everyone down", and when they have children may feel guilty about paying huge childcare bills in a way that men often don't.
The Department for Education pledged last month to work with teachers, schools and academy trusts to increase diversity in the teaching workforce, especially at leadership level.
It plans to set a key performance indicator for its national professional qualifications, which will require recruitment to be more diverse.
The department will also consider equality and diversity as a "priority" in its recruitment and retention strategy too.
The female black CEO: Alison Kriel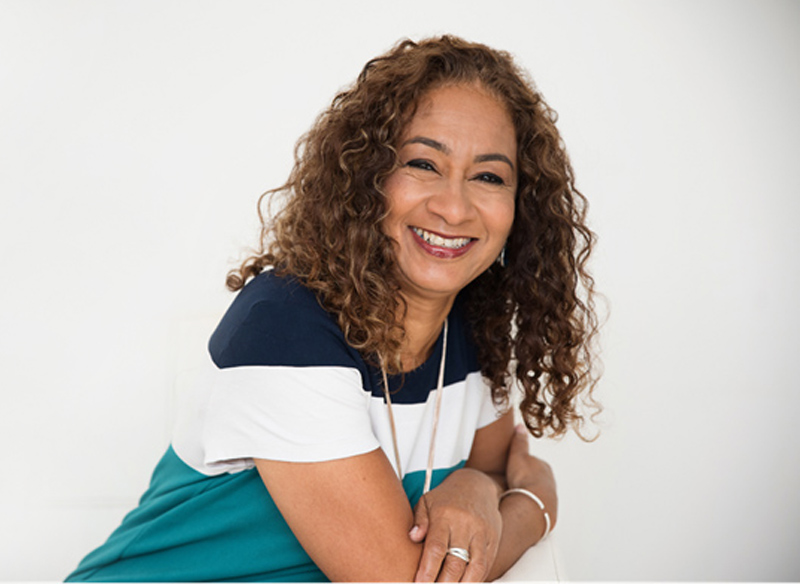 Kriel, who believes she may be the only black female CEO in the country, leads the Amaya Trust with one 'good'-rated primary school in north London.
In her experience, BAME teachers often have to be "exceptional to be noticed".
Unless she'd been the headteacher when her trust was incorporated, Kriel said she doubted a black woman would have been appointed as CEO.
The "biggest nightmare" has been education leaders wanting her "as a figurehead" but not allowing her the same authority as white men.
But Kriel recalled a very astute chair of governors – himself a white man – who understood the challenges she was facing and supported her to make rapid school improvements.
"My advice to aspiring black leaders is don't go somewhere you won't be supported. Ask governors: Are you aware of the challenges I will face as a black female leader? Make sure they understand."
What is the government doing?
An equality and diversity fund is available for "regional hub" schools to help teachers with characteristics protected under the Equality Act move towards leadership roles
The Women Leading in Education coaching pledge linked 1,000 women teachers with coaches to support them towards leadership by March 2017, however the target hadn't been hit in January
New gender pay-gap regulations in April 2017 required all organisations with more than 250 employees to report their gender pay gap; this includes more than 400 academy trusts
A note on method
Since the DfE doesn't publish data on the ethnicity of multi-academy trust CEOs, we've had a go. We've done this through a method of examining photos plus names, and where we thought it necessary, contacting the person in question. We think we've managed to arrive at a good estimate but as always, we are happy to be corrected on any errors.