Ofsted has "moved too far away" from using data in inspections and doesn't look in enough detail at teaching quality, a former Ofsted boss has said.
Sir Michael Wilshaw also told MPs this morning that single-phrase judgments offer parents "false comfort".
The former headteacher, who served as Ofsted chief between 2012 and 2016 before Amanda Spielman, was giving evidence to the education select committee as part of its inquiry into the watchdog's work.
Here's what you need to know…
1. Ofsted has 'moved too far away' from data
The watchdog's new 2019 framework marked an "evolutionary shift" in favour of looking more closely at what schools taught, rather than just exam results.
But Wilshaw warned today Ofsted had "moved too far away" from data, and judgments "are much more subjective on the curriculum".
He described a "ridiculous position" of schools with low progress schools and "terrible outcomes" getting 'good' judgments, adding: "It really annoys successful headteachers when they see that happening."
His comments echo those of incoming chief inspector Sir Martyn Oliver, who told MPs earlier this year he had concerns over "consistency".
Oliver said it was "difficult to explain how you get [schools with] some of the worst outcomes in the country getting a 'good' inspection".
Schools Week previously exposed the broken link between performance and Ofsted grades.
However, results will once again be the "starting point on inspection" after grades returned to pre-pandemic standards.
2. Inspectors 'not looking at teaching quality enough'
Wilshaw said having been around "lots of schools" since retiring from Ofsted, his worry was that "inspectors are not looking as much as they should on the quality of teaching in the classroom".
"Yes they are focusing on the curriculum and the schemes of work and so on but they are not spending as much time in lessons as they should."
He said the curriculum was "just one aspect and too great an emphasis of one aspect of school improvement I think is a mistake".
"Ofsted are not looking enough at the quality of teaching."
3. Scrap 'false comfort' single-phrase judgments
Wilshaw told MPs the days of single-phrase judgments "are coming to an end" as they are "not giving parents an accurate picture of what's happening in a school".
Such judgments are "providing parents with false comfort of what's happening in a school", he claimed.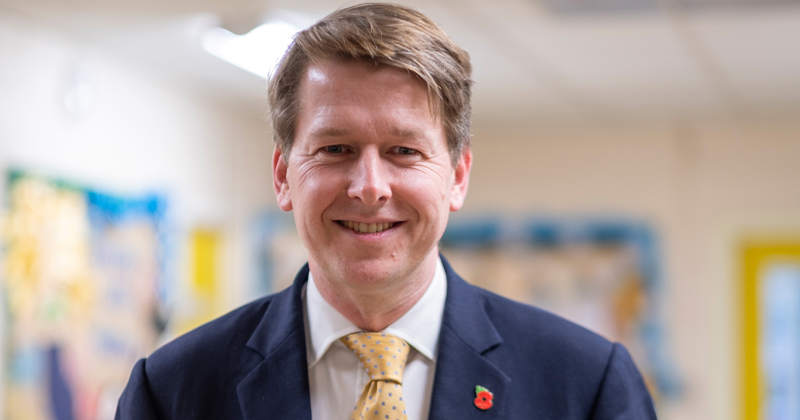 "Ofsted says nearly 90 per cent of schools are [at least] 'good' – that's nonsense having seen some of the schools judged 'good' over the last few years, I would not say are good."
He also said 'good' judgments allowed headteachers to "relax and not address the weaknesses that there are in that school".
"So I think that one word judgment needs to go. It doesn't reflect what is happening nationally."
But committee chair, Robin Walker, a former schools minister, warned of a "risk" of a "one-word judgement by default" if intervention by the Department for Education prompted by inspection outcomes remained the same.
4. Consider need for 'routine' inspections
The amount of time Ofsted inspectors spend in schools has decreased in recent years, as the inspectorate's budget has been cut.
Wilshaw said at "some stage" governments would have to look at whether every school needed to be inspected in a "routine way".
"If we are going to go for high-quality inspection with high-quality inspectors who are paid well and represent both primary and secondary schools, I suspect we will not be able to afford that within the existing Ofsted budget unless we move away from routine inspection of every school."
He said most 'good' schools, on a second inspection, "get a good judgment anyway".
"There's so much data out there, we could identify those schools that really need focus. Why not focus on those schools and those parts of the country that need more support."
He added that local authorities "should be empowered to call in Ofsted to look at particular schools that are not doing well in their area".
5. Slim down 'far too big' Ofsted
Wilshaw said Ofsted's remit was "far too big". As well as schools, other inspectorate remits include further education, children's social care and teacher training.
He said at "some stage it needs to be slimmed down," adding: "If you don't worry about them, one of them will go wrong and will come back to bite you."
Wilshaw recalled a conversation he had with Sir Chris Woodhead, former chief inspector between 1994 to 2000.
He "said to me congratulations, you're going to Ofsted but for goodness sake slim it down, make it focus on schools and standards in schools because if you get that right, society becomes better".
6. 'Mandatory' parent meetings
Wilshaw urged the committee to consider recommending that Ofsted hold feedback meetings with parents, not just senior school staff, before a report is published.
He said parents would "come along if they know this is an important occasion and a judgment is being made on a school, not a one-word judgement, a judgment on all sorts of different criteria – they will come along, I'm absolutely sure of that".
"A meeting before the report is actually published. I would make that mandatory on all schools that there is a parents meeting at which the senior inspector or HMI would then go over what the inspection found."