The exams regulator is undertaking a feasibility study alongside government on "what it would take" to make GCSEs and A-levels exams "fully digital".
Dr Jo Saxton, Ofqual's chief regulator, told the House of Lords it was important they set "guardrails" so students can benefit from technological innovation in a fair way.
With the Department for Education, they are currently doing a feasibility study on "what it would take" for high stakes assessments – like GCSEs and A-levels – to be "fully digital" and delivered on screen, Saxton said.
Speaking at the education for 11–16 year olds committee, Saxton added: "There are huge opportunities, but we've got to make sure that we don't throw any babies out with the bathwater."
The regulator pledged in its corporate plan last year to support exam boards to use "innovative practice and technology".
Some exam boards are already piloting on-screen assessment, but research by AQA last year found teachers' biggest barrier to digital exams was a lack of infrastructure.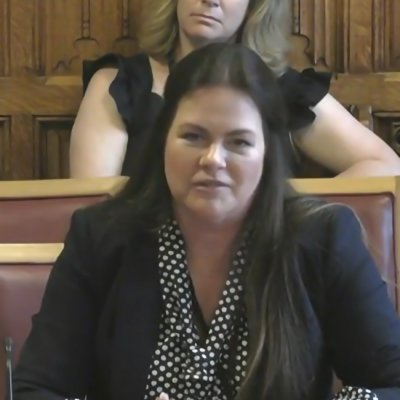 Saxton, a former academy trust boss, said the feasibility study was looking "at things like the national infrastructure" and the "potential for digital and modern technologies to do things like provide additional quality assurance around matters like marking".
But there are other countries that went entirely online with their national assessments "very quickly" and there have been "significant issues" with that.
Ofqual also previously promised to look into the use of adaptive testing – a computerised test that adapts to the students' ability – and whether it could be a possible replacement for tiering in certain GCSEs.
Saxton told Lords one difficulty is that adaptive testing is "incredibly resource intensive to develop, you need millions of questions for them to be able to be not predictable so young people aren't able to cheat".
"It's a thing personally I care a lot about but I think we're some years away from being able to deliver that."
However Sir Ian Bauckham, Ofqual chair, said artificial intelligence could help with the resource issue, adding: "That's an exciting potential future area."