Educational psychologists are locked in a "vicious cycle" with soaring demand for education, health and care plans (EHCPs) preventing early intervention work.
Meanwhile just one in ten are confident of their ability to meet demand, a government research report on the work of educational psychologists found.
The staff play a key role in getting the right support for pupils with special educational needs and disabilities. They have to be consulted when deciding whether to issue EHCPs.
Recent analysis by Schools Week estimated there are now 360 fewer full-time equivalent educational psychologists compared with 2010.
But there were 114,500 initial requests for EHCPs in 2022, up by 23 per cent on 2021.
DfE research identified a "vicious cycle" in which the need for EPs to prioritise EHCPs "reduced the time available for early intervention work and whole-school advisory work".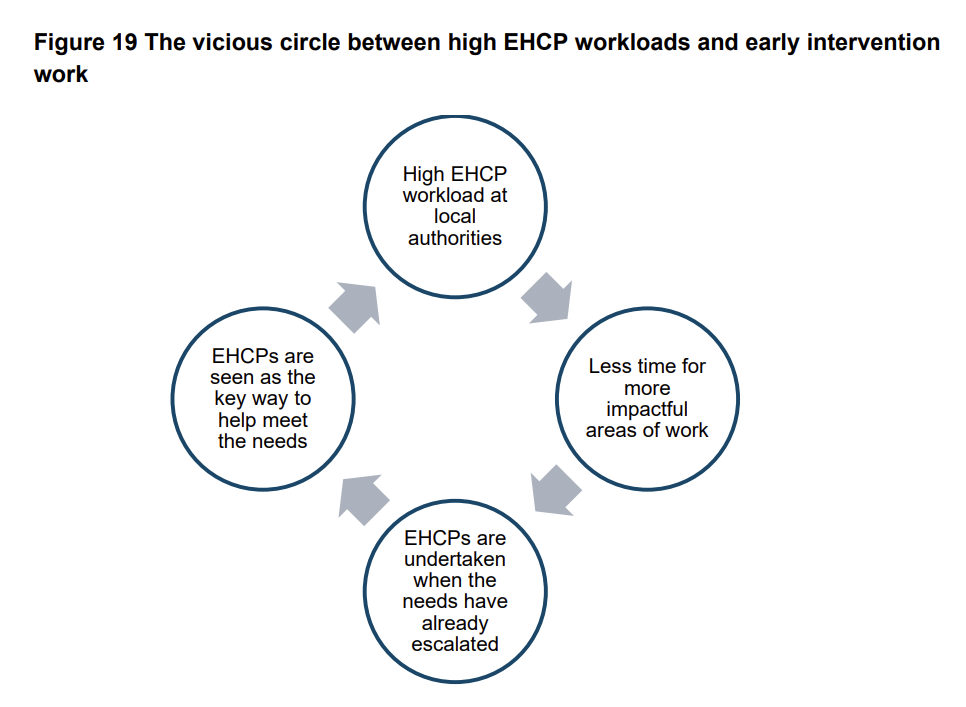 "Without this early intervention, the issues experienced by the child or young person can intensify, leading them to need an EHCP, and placing further pressure on EPs' capacity to engage in early intervention and systemic work."
Only 11 per cent of principal educational psychologists – those who lead services within councils – said they were "very or quite confident" in their continuing ability to meet demand if funding, training and service delivery models stayed the same.
Sixty-nine per cent said they were not confident.
Problems with recruitment and retention
Nine in ten principal educational psychologists reported difficulties recruiting. They cited a general lack of applicants, negative perceptions of local authority work and competition from other local providers.
Other challenges "related to other professionals having limited time to implement EPs' recommendations and advice in EHC needs assessments".
This included schools and education settings, and specific services such as child and adolescent mental health services which were "crucial in effectively supporting children and young people".
The DfE concluded that educational psychologists delivered an "important and valued service, providing unique functions as part of a complex system of support for children and young people".
But capacity, primarily driven by rising EHCP numbers, has "become an increasingly pressing issue and was consistently identified as the main barrier to EPs delivering the most effective service".
The Association of Educational Psychologists recently announced a ballot for strike action over a below-inflection 3 per cent pay offer.