Labour has announced a series of education policies ahead of a "major speech" on the subject by Sir Keir Starmer later this week.
The party said earlier this year that education would be one of the Labour leader's five "missions" that will shape its manifesto and the party's focus if it gains power.
It pledged to "break down the barriers to opportunity at every stage, for every child, by reforming the childcare and education systems, raising standards everywhere, and preparing young people for work and life".
Labour has said its proposals will embed "world-class teaching for every child" and drive "high and rising standards".
Here's what we know about all the policies announced so far. This story will be updated as we hear more about the announcements.
1. £2,400 retention bonus for early career teachers
Labour has pledged to create a new retention payment for those who complete the two-year early career framework.
The party said this would be used "specifically to combat the trend of early leavers among the teaching profession, as data shows one in five teachers leave within two years".
The policy is estimated to cost £56 million a year, which Labour said would come from tax proceeds from ending private schools' charitable status.
However, some have asked what the party plans to do to retain more experienced staff, amid concerns some could just take the money after two years and leave the profession anyway.
Over a third of teachers now leave the profession within six years of qualifying.
2. QTS for all teachers
The party has said it will also reinstate the requirement that teachers either have qualified teacher status or be working towards it, which was scrapped for academies by Michael Gove in 2012.
Government data shows that as of January, there were 12,739 unqualified teachers in England's state schools.
The reinstated requirement would only apply to new entrants to the profession, however, and not to those already working in it.
3. 'Simplification' of teacher incentives
Labour also wants to "simplify the complex current network of teacher retention incentive payment funds into one single framework".
At present there are bursaries and scholarships in certain shortage subjects, a separate system of retention payments in some parts of England and another legacy scheme that pays off some teachers' student loans every year they work in the profession.
However no further details of how the simplified framework would work have been released.
4. 'Reform' of the early career framework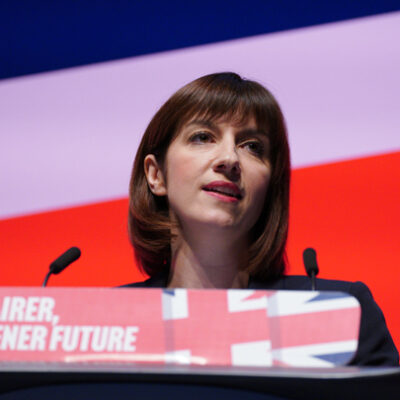 In comments issued over the weekend, shadow education secretary Bridget Phillipson said her party would "reform the early career framework to ensure that every classroom has a world-class teacher".
However, the party has released no further details of what it actually thinks needs to change.
Studies have suggested workload is a big barrier to the extra training and development provided to new teachers as part of the two-year scheme.
5. New regional 'school improvement teams'
Labour pledged today to create new regional improvement teams to "end the scandal of 'stuck' schools as part of Labour's mission to break down barriers to opportunity".
These teams, which will answer to the DfE's regions group, will "work as partners with schools in responding to areas of weakness identified in new school report cards", which Labour has said will replace graded Ofsted judgments.
The party said the teams would "bring together oversight of improvement programmes and work with teachers so that schools know what support is available and enable schools to work together to improve standards".
However, no further details have been released. Schools Week has asked Labour who would form these teams, what their experience requirements would be and for more detail on how they will work with schools.
Steve Rollett, from the Confederation of School Trusts, questioned where accountability would "rest within this approach".
"What if actions are not taken? What if the actions suggested are the wrong ones? Where does evidence fit into this approach?"
6. Regions group here to stay?
For years, Labour has dodged the question of whether the current system for oversight of schools in government will remain in place if they take power.
Regional schools commissioners recently became DfE "regional directors", with each having responsibility for one of nine English regions.
Today's announcement that new school improvement teams will answer to regional directors suggests they are here to stay – but it's not clear how much their roles will change under a Labour government.