A future Labour government will put sprinkler systems in all new school buildings and pay to remove asbestos and flammable cladding from existing sites, the shadow education secretary Angela Rayner has announced.
Today's commitment forms part of a £14 billion capital investment pledged by Labour, which the party claims will "bring all schools up to a good standard". This represents a slight increase on the £13 billion in school maintenance funding promised by the party in the run-up to last year's election.
Debate over fire safety in schools has intensified since the Grenfell Tower disaster last year, which killed 71 people and left hundreds homeless.
The government has already been forced to review its plans to weaken guidance on the need or sprinkler systems, having previously claimed that additional spending on sprinklers "would significantly outweigh any relatively modest saving from preventing some damage to school buildings".
Now ministers are under more pressure after new figures released earlier this month revealed that of the 260 schools rebuilt as part of phase one of the government's priority school building programme, just 74 have, or are planned to have, sprinklers fitted.
The latest figures echo the findings of a Schools Week investigation last June, which found that the proportion of new schools being built with fire-preventing sprinklers halved to just 35 per cent since 2010. The government subseqently admitted it did not know how many of its flagship free schools had sprinkler systems installed.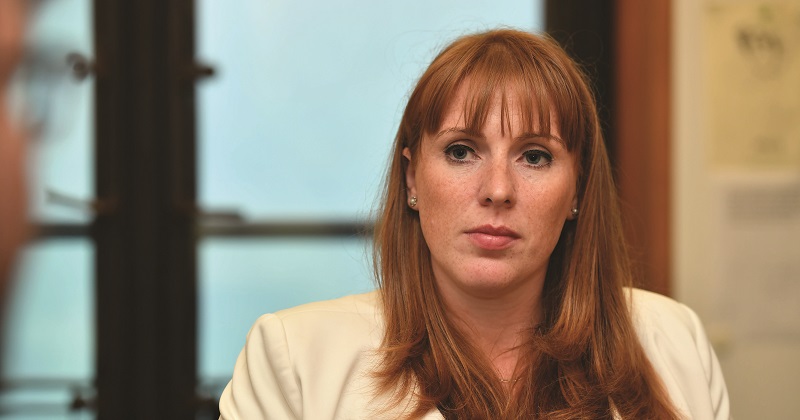 It also emerged last year that a number of schools failed new cladding safety checks committed in the wake of Grenfell.
And last month, the Fire Brigades Union and National Education Union accused the government of a "cavalier attitude" to fire safety, after it emerged that a school which was almost completely destroyed by a fire in 2016, is set to be rebuilt without sprinklers because the original building did not have them.
The two unions wrote to the education secretary, Damian Hinds, to demand action, after it was discovered that Selsey Academy in West Sussex will apparently not be fitted with sprinklers because its previous buildings did not have them.
Last year, the National Audit Office found that it would cost £6.7 billion to bring every school building up to a "satisfactory" standard, but Labour says it will spend more.
Writing in the Sunday People, Rayner said her party would "provide the full £14 billion that is needed to bring all schools up to a good standard".
"Within that, we will put money aside to make sure schools are safe. To remove asbestos and flammable cladding and fit lifesaving sprinklers."