Plans by one of England's biggest councils to place four in five vulnerable pupils in mainstream schools by Christmas could put pupil's life chances "at risk", leaders have said.
Ofsted and Care Quality Commission criticised Kent County Council last year for failing to tackle some schools' "lack of willingness to accommodate" children with SEND.
The council has now drawn up an improvement plan after the damning inspection. 
One of its targets is for 80 per cent of pupils issued with education, health and care plans (EHCPs) to be in mainstream schools by December this year.
Just half of pupils with an EHCP were in mainstream schools as of June, which is in line with the national average.
The accelerated progress plan (APP) has been agreed by the Department for Education and NHS England. 
The DfE is pushing for the education system to be "more inclusive" amid a crisis in special school places and soaring high needs deficits.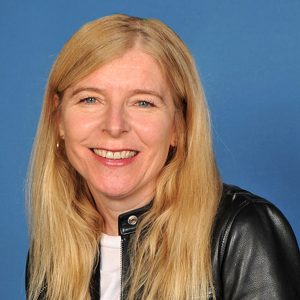 Matt Keer, a SEND specialist at the Special Needs Jungle website, said Kent's plan would take years.
"Making it happen over six months – before enough mainstream capacity and provision is in place, when Kent's SEND services are still in disarray – simply puts the life chances of hundreds more pupils at risk."
Kent refused to comment. It would not clarify whether the target applied to those issued with new EHCPs or all existing plans.
Frazer Westmorland, headteacher at Mundella Primary School in Folkestone, said it felt as if there were a strategy to "place now and deal with the fallout later".
Margaret Mulholland, a SEND specialist at the ASCL school leaders' union, said "arbitrary targets" could act as a barrier to appropriate provision. "Our concern is that they are driven by cost rather than needs of children."
'Utterly impossible'
Kent is one of 34 councils receiving multi-million pound bailouts to plug high-needs deficits – with strict conditions attached to rein in spend. The council will get £142 million to eliminate its deficit by 2027-28, the largest package to date.
Last year's local area SEND inspection found Kent had made no progress in addressing any of the nine "significant weaknesses".
The report found the quality of provision had "regressed" since a critical inspection in 2019 and there was "too wide a variation… in commitment to inclusion in schools".
The "widely held view" among parents and some schools was that certain secondaries were "not inclusive".
A "lack of willingness of some schools to accommodate children with SEND" had continued since the last inspection.
Ministers hade issued the council with an improvement notice, which means it must create an APP that the DfE reviews every six months.
Other key performance indicators include 80 per cent of EHCPs being issued within the 20-week legal time frame. In June, this was just 13.2 per cent, according to the document.
Ed Duff, an education lawyer at HCB solicitors, said it was "utterly impossible" to have these targets "and comply with legal duties".
"The system of EHCPs requires provision and placements are matched to need. Restricting access to placements other than mainstream means a restriction on specialist provision. That goes against the core principles of the EHCP systems."
Kent's safety valve agreement, published in March, tells leaders to "implement a countywide approach to 'inclusion education'", which will increase "the proportion of children successfully supported in mainstream education and reducing dependence on specialist provision". 
Mike Walters, chair of the Kent Association of Headteachers, said the APP target was "clearly ambitious and may prove challenging to meet".
But he added that to improve provision and outcomes for children with SEND "we need to be very ambitious in the targets we set ourselves".