The Department for Education's former director of schools was in the hot seat during the free school meals voucher fiasco. Now an academy trust boss, she talks about never making assumptions
A week before Christmas, Sarah Lewis was sitting down in front of the public accounts committee for a grilling.
In front of her was formidable chair Meg Hillier. Sitting beside Lewis was Susan Acland-Hood, the Department for Education's relatively new permanent secretary, and Johann Vaucanson, chief executive of the company on everyone's lips during lockdown – Edenred, the meal voucher firm.
Lewis was there as the DfE's director of early years and schools strategy, to answer questions about something that happened on her watch: the free school meals voucher 'fiasco'.
The voucher scheme was beset with technical issues when it launched, leaving some pupils without food. The multi-million-pound contract to run the scheme was given to Edenred without a normal tender process.
Lewis defended the decision to the committee. She tells me: "We could have tendered, but then there wouldn't have been a voucher scheme for several months. That was the choice."
But, with just a touch of frustration, she adds: "We're not hearing about the free school meals vouchers scheme now, because it's working brilliantly. That's the same team in the department."
What nobody on the committee knew was it was her last day. After the evidence session, she sent her thank you emails "popped up to say 'bye' to ministers and colleagues, put my kit on my boss's desk and walked out the door".
Lewis had been at the DfE for 12 years. She'd held deputy director roles in the Opportunity Areas and education standards directorate and oversaw the roll-out of free period products.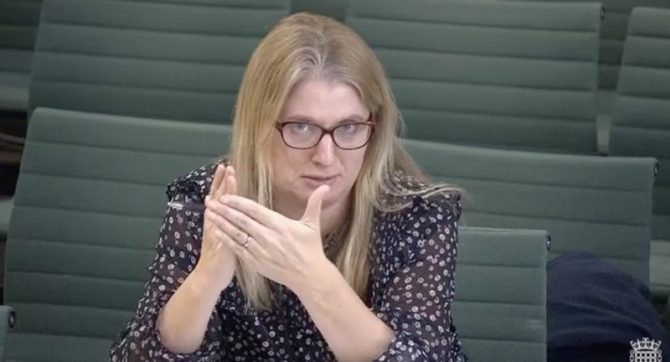 In January, Lewis took up the post of chief executive at the five-school Langley Park Learning Trust in south London. It was the only job she'd applied for in all her time at the department. "I said to colleagues, I've loved working in the DfE – how interesting and fast-paced the work is." But she was starting to feel "very distant" from policy on the ground and "quite remote from the real world".
Lewis was born in Derby and grew up in Medway the eldest of four children. Her mother was a housewife; her father was an engineer and later a vicar. She "can't really put a finger on what my background is – we never had any new clothes but we had a piano", she smiles. But the "unusual thing" about Lewis's childhood was the family had no television. "It broke and my parents just never got round to replacing it," Lewis laughs. It made for an upbringing filled with plays, reading, talking, "lots of music, and bad singing". She recalls feeling confident about a music test at school, only to be asked to match TV jingles to their products. She scored zero.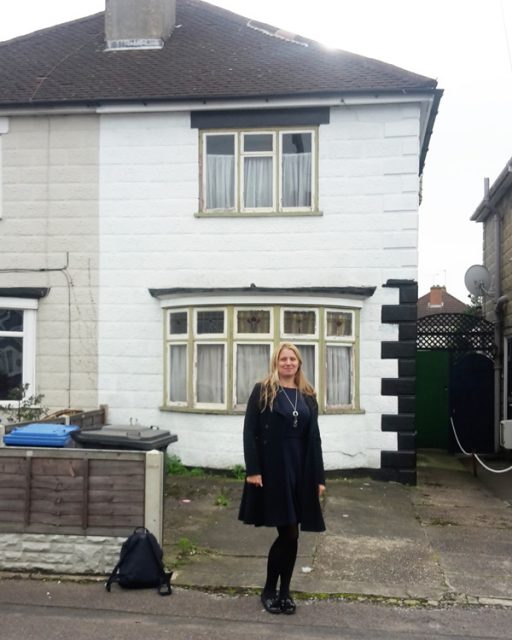 At grammar school she did well but "wasn't very good at respecting rules if I didn't understand the reason for them". Aged 16, she had to break the news to her family that she was pregnant. Her head of sixth form said she could come in for A-levels, but added "don't ever fall asleep in class and don't give me any excuses'. That taught me you have to crack on."
After A-levels, she studied social policy at Kent University before getting a job at Kent County Council. She worked on education policy, such as anti-bullying and sex and relationships education initiatives, before joining what was then the Department for Children, Schools and Families, under Ed Balls, in 2008.
I thought before I joined the DfE it would be full of very posh people, but it wasn't
"I thought before I joined the DfE it would be full of very posh people, all from private school and London, but that was not what I experienced. The DfE has a huge number of former teachers, a lot of governors and lots are parents."
She says she has taken an online political compass test and falls "completely in the centre", adding that her vote can end up "not quite anywhere, but almost anywhere". But on this point, she speaks with real feeling. It is perhaps a result of being one of the few people who gets a ringside seat to watch the secretary of state make decisions. "It's a huge privilege being the person who actually puts advice to the ministers," she says.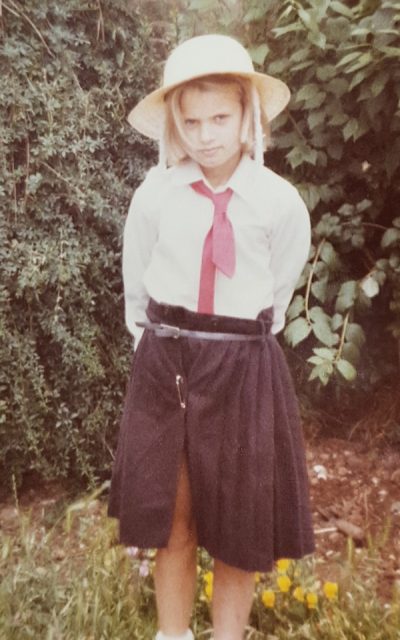 She enjoyed working with former education secretary Justine Greening on Opportunity Areas, because her passion about social mobility made the initiative "really easy to get people behind". But then she adds, to my surprise, that she "enjoyed working with Gavin [Williamson] on the pandemic – that sense of always being listened to by him. I always found Gavin respectful, and thoughtful."
Cancelling exams was the toughest decision she was involved in. "Those were decisions no one ever thought they would be making and you're having to make them at such a fast pace. To make a decision like that you'd want weeks to look at the evidence."
She was sitting downstairs knowing exams would be cancelled, with her daughter revising upstairs. But she said nothing, waiting for it to be publicly announced. It's one area in which she concedes the DfE could have done better. Decisions were not always communicated "as quickly as we would have liked, or the sector would have liked".
Williamson has been widely lambasted for his decisions during the pandemic. But Lewis says personal attacks are unacceptable. "I would say to anyone outside government that governing is a lot harder than it looks. I'd never want to get defensive and say everything was perfect all the time [but] people are human. To some extent when you put yourself up for election you are opening yourself up to scrutiny, but I cannot understand why our basic ways of treating colleagues, friends and neighbours cannot be extended to politicians."
To illustrate her point, Lewis explains that she began volunteering at a food bank in September 2019. She remembers reading angry tweets about the DfE's handling of the pandemic. "One I saw had a picture of people working in a food bank, saying 'these are the real heroes'. And I thought, what am I then? Hero or villain?"
There is a reason Lewis offers these warnings. Her first daughter died two and a half years ago aged 24, during a mental health crisis. An NHS inquest found there had been a "gross failure" by services to treat her daughter properly. It has deeply reconfirmed her view that criticisms of others should never become cruel, and also that public leaders should not get defensive, and instead admit to "human frailties".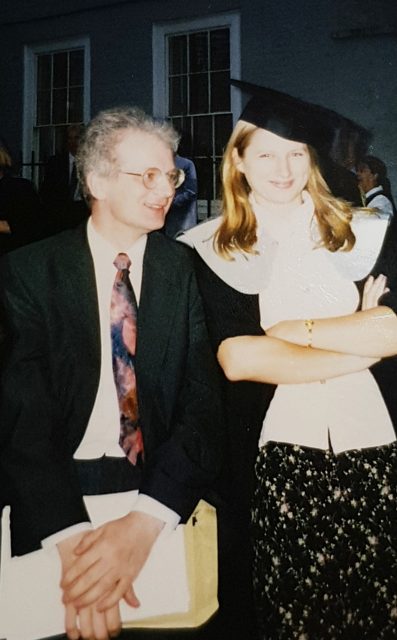 Ensuring leaders and staff feel properly supported is one of Lewis's main priorities in her new role. "Being a head can be quite a lonely job, and I want everyone to feel they're part of a wider team and that we've got their back," she says, explaining she will look at what's working "brilliantly" in each school and seek to "share that expertise more widely". She herself already feels supported: "I've noticed how generous MAT CEOs are with their time. I was expecting to walk into quite a competitive world, and I've walked into a very collaborative world. It's a pleasant surprise and it's right up my street." With time she would like the trust to be a "capacity-giver", either by expanding, joining another trust or coaching other school leaders.
Unlike Jon Coles, another former senior DfE civil servant who leads a trust, Lewis does not have a PGCE or QTS. But she is clear a civil servant brings certain qualities. "It's about being able to raise your head slightly above what's going on and looking strategically down the line. That's sort of inbuilt into civil servants."
She's both a symbol and advocate of movement between education staff and the civil service. To avoid personalised anger, perhaps all civil servants, and many more teachers, would benefit the whole system by spending more time in both camps.